20 December 2022
Maccaferri is a key contributor for the improvement works of the world's largest single fish farming installation.
Maccaferri is a key contributor as a supplier of the new net pen technology developed for Ocean Farm 1, an offshore aquaculture installation owned by Norway's SalMar Aker Ocean AS, further establishing itself as an industry leader in developing cutting-edge technology. Development and technology qualification has been contributed by other Norwegian companies.
We've announced our involvement in the ongoing improvement works for Ocean Farm 1, the first and largest semi-submersible aquaculture "offshore" farm, which has been in operation off the coast of Norway since 2017. The project is managed by Salmar Aker Ocean (SAO), the global offshore aquaculture company resulting from a joint venture between SalMar, the Norwegian salmon production giant, and Aker Capital AS 100% owned by Aker ASA, the main shareholder in Aker Solutions ASA, a company with a long history within engineering and construction of offshore installations.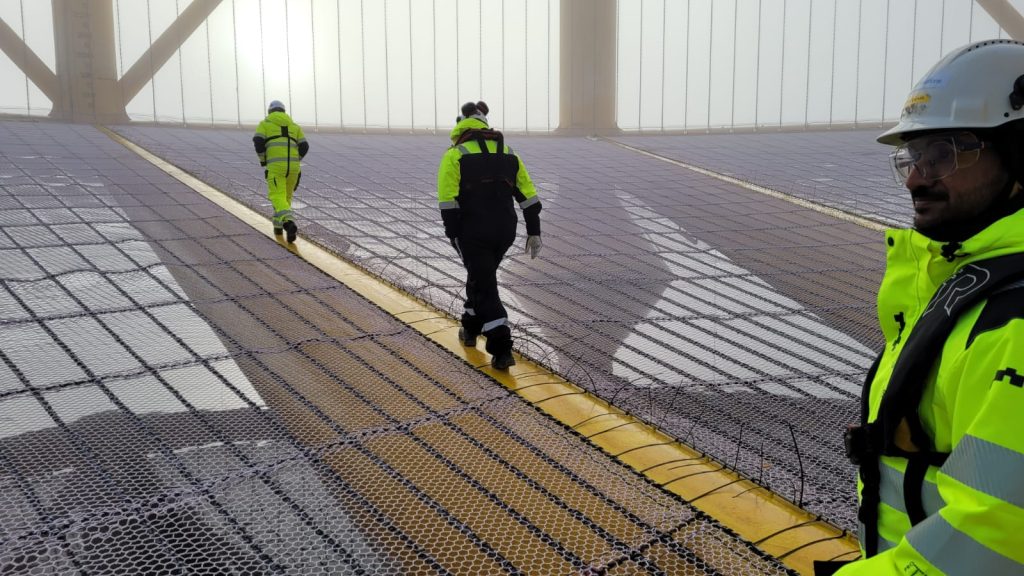 As a supplier of the new net pen in this project, Maccaferri is in charge of supplying the KikkoNet containment net and its built-in structural reinforcements, employing state-of-the-art materials and technologies. The solution combines reliability and technological development, providing high durability and a limited total cost of ownership (TCO), as a result of the selection of easy-to-use and maintenance friendly materials, providing at the same time an absolute safety. The semi-sub cage is 110 meters in diameter, with a total height of over 50 meters, and it is designed to hold some 1.6 million salmons.
Ocean Farm 1 is expected to be fully operational during spring 2023, after nearly one year yard stay, where improvements work resulting from operational experience after two successful production cycles is being implemented. The improvement works is conducted at Aker Solution's yard at Verdal, a Norwegian offshore yard. By building Ocean Farm 1, SalMar Aker Ocean AS aims to enhance its off-shore aquaculture capabilities, as a frontrunner for offshore salmon production.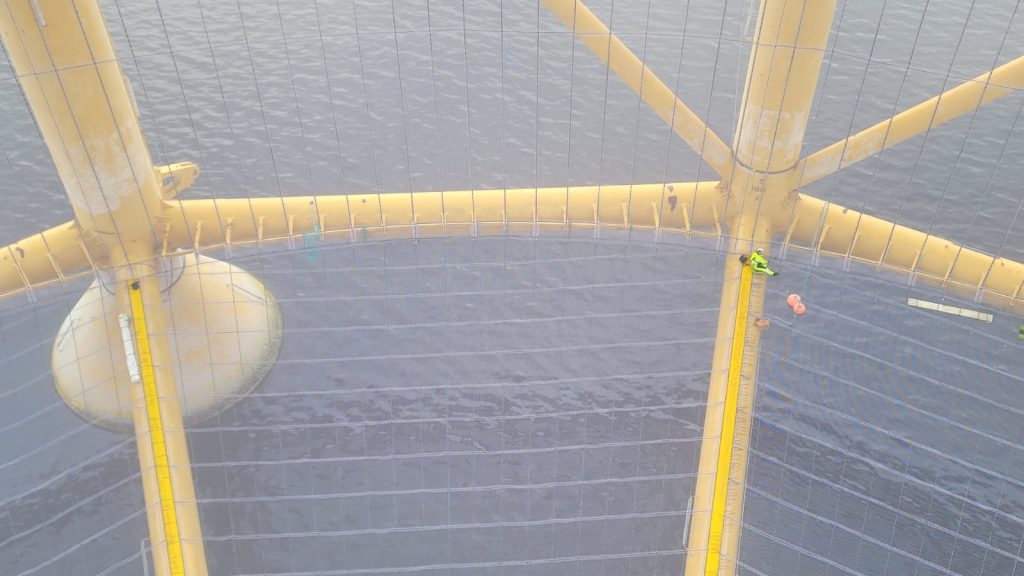 According to the Food and Agriculture Organization of the United Nations's (FAO) latest "State of World Fisheries and Aquaculture", global aquaculture production reached a record 122.6 million tonnes in 2020, with a total value of USD281.5 billion. Aquatic livestock accounted for 87.5 million tonnes, with a total value of USD 264.8 billion.
Total production of aquatic livestock is expected to reach 202 million tonnes in 2030, thanks mainly to sustained growth of aquaculture, projected to reach 106 million tonnes in 2030. Aquaculture plays a key role within FAO's Strategic Framework 2022-2031, which targets to support 35-40 % growth in global aquaculture by 2030.