09 May 2023
Integrating smart alert systems into rockfall protection works: the Verbania project
Over the summer of 2022, Maccaferri was involved in a comprehensive rockfall protection intervention alongside the western shore of Lake Maggiore, where modern smart sensor technologies were integrated to ensure local community's safety.
In the Northern Italy, a major road infrastructure running alongside Lake Maggiore and connecting the city of Verbania with the Swiss border was the subject of a major rockfall protection intervention. Indeed, the SS 34 state road is a major junction for high volumes of cross-border trade and workers travelling to Switzerland. Should this road have been blocked, there could have been circulation disruptions that could have led to economic damage to local businesses over time, as well as causing potential isolation of local communities.
According to the on-site authorities' surveys, the slopes and ridges above the road could pose a serious risk of rockfall, thus jeopardizing the safety of those travelling on the road. As a result, Maccaferri took on the intervention to mitigate this risk. At the design stage, it was estimated that, if detachment occurred, the potentially unstable rock blocks would roll down the slope and reach the road with an energy of 500-600 J. Besides the risk associated with direct collision with a moving vehicle, rockfall on this road also posed a hazard to the serviceability of the infrastructure itself, should the rocky fragments lie in the road's path.
The client asked for a major slope securing plan and needed to be equipped with an impact warning system, in the event of a collision with the rockfall protection works, so as to take prompt action.
Maccaferri provided both passive and active rockfall protection systems that were implemented where the rocky ridges were close to the roadway. The rockfall barriers were designed at the Service Energy Level (SEL) in order to reduce the maintenance interventions in case of repeated impacts over time. Each rockfall barrier was integrated with the alert system HelloMac: 32 HelloMac devices were installed, which were all connected to the same transceiver device HUBIR, which was installed in a safe area, where it can easily checked, right after an impact. HelloMac is a cutting-edge solution that leverages IoT and sensor technology to detect events such as impacts, slopes' and installed rockfall barriers' detachments and deformations and, even in remote areas, ensuring real-time alert to be sent to the affected communities.
The Verbania projects joins Maccaferri's several projects involving the integration of HelloMac's smart sensor technology. Indeed, moder technologies, based on sensors, Internet of Things (IoT) and artificial intelligence algorithms, are among the main drivers of Maccaferri's global strategy. As shown by the SS 34 intervention, they can deliver real added-value in infrastructure projects aimed at safeguarding and protecting both local territory and communities.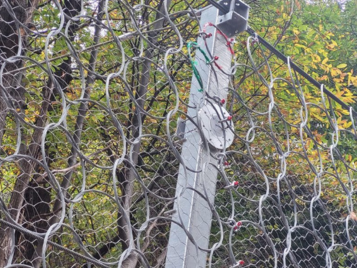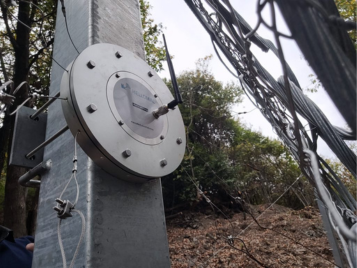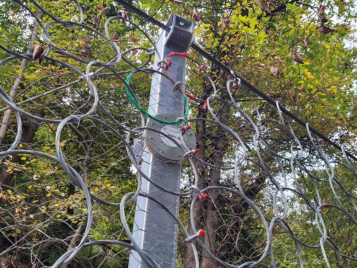 Technical Highlights: 
Alert system with 32 HelloMac devices installed 
3,600 m2 of rockfall barriers RB 2000   
440 m2 of rockfall barriers RB 1500
12,500 m2 of double-twist mesh
900 m2 of Green Terramesh with Polimac® coating