05 May 2020
Innovative and Reliable Rockfall Protection Solution in Bukidnon Hydropower Plant
High Energy Absorption Panels as the key to safe and sustainable Hydropower plant operation.
A critical structure for a Hydro Electric Power Plant in Bukidnon is in danger from potential falling debris within the surface of a slope. Maccaferri Philippines addressed this problem by providing the solution for rockfall mitigation and natural hazard protection.
Maccaferri Philippines supports the government's thrust of transitioning to cleaner energy in a way that maintains the same reliable and affordable access of energy for everyone. With this in mind, Maccaferri provides innovative solutions to the energy sector in fulfilling its vision of "Nurturing the World of Tomorrow, harmonizing life and nature through innovative solutions."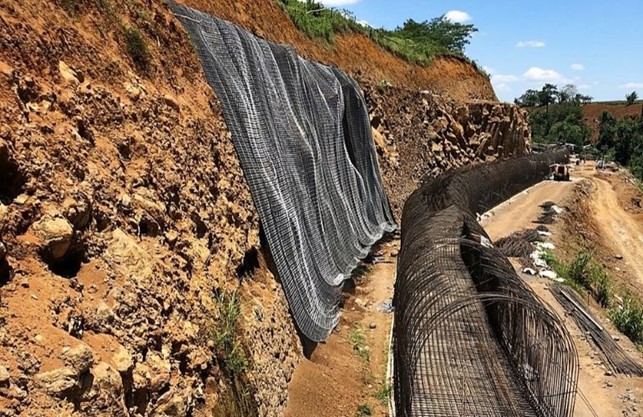 The key to the safe and sustainable operation of the 8MW Upper Cascading Hydro-Power Plant in Bukidnon, Philippines, is the protection of the penstock (a critical structure) from rockfall and slope collapse. The penstock was constructed to tap the water flow from the Maladugao River in Lampanusan, Kalilangan, Bukidnon and use it for power generation.
The penstock has a length of 400 meters and is located at the foot of a 12-meter high rock slope with a grade of 80-90 degrees. The Maccaferri HEA panels (High Energy Absorption), Maccaferri DT Net, and MacMat 12.1 were chosen due to its high-tensile capacity and excellent serviceability characteristics (low deformation) to mitigate rockfall hazards.
BMDK Construction and Supply, as the contractor, commenced work in April 2019 and completed the project in September 2019.