Reinforced Soil Walls and Slope Reinforcement
OBRAS DE INGENIERÍA S.A.C.
TERRAMESH® VERDE CARRETERA MATARANI KM. 24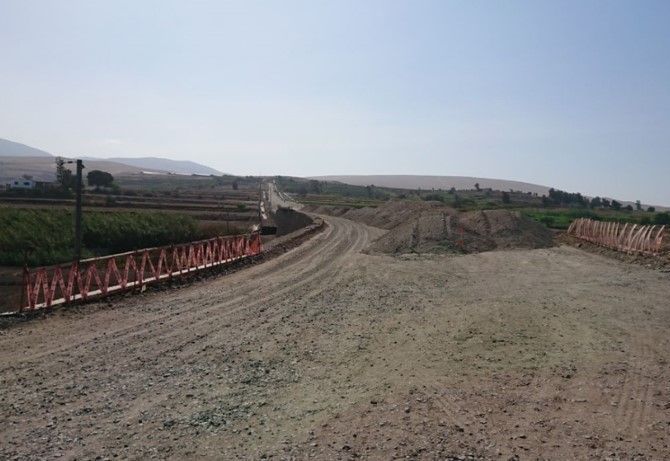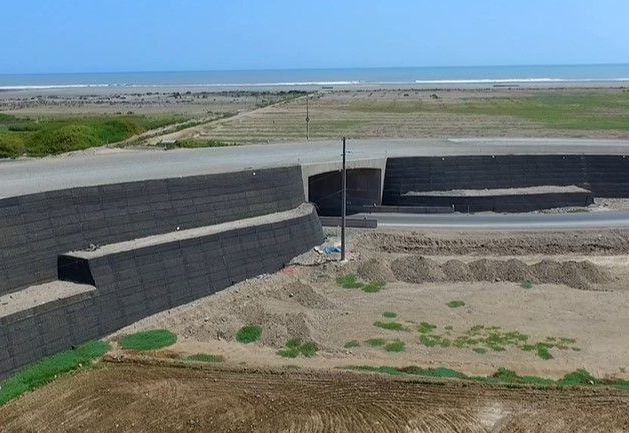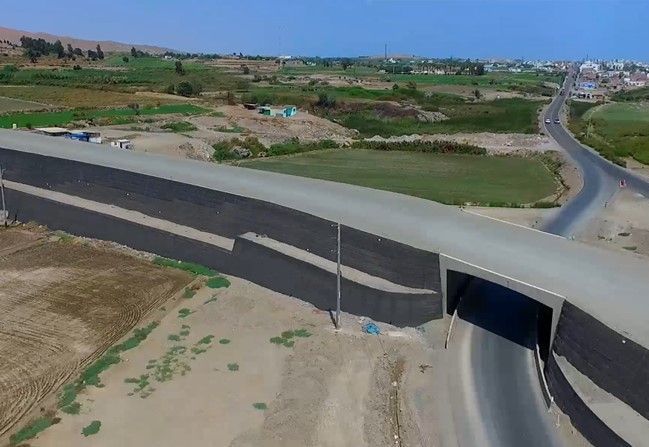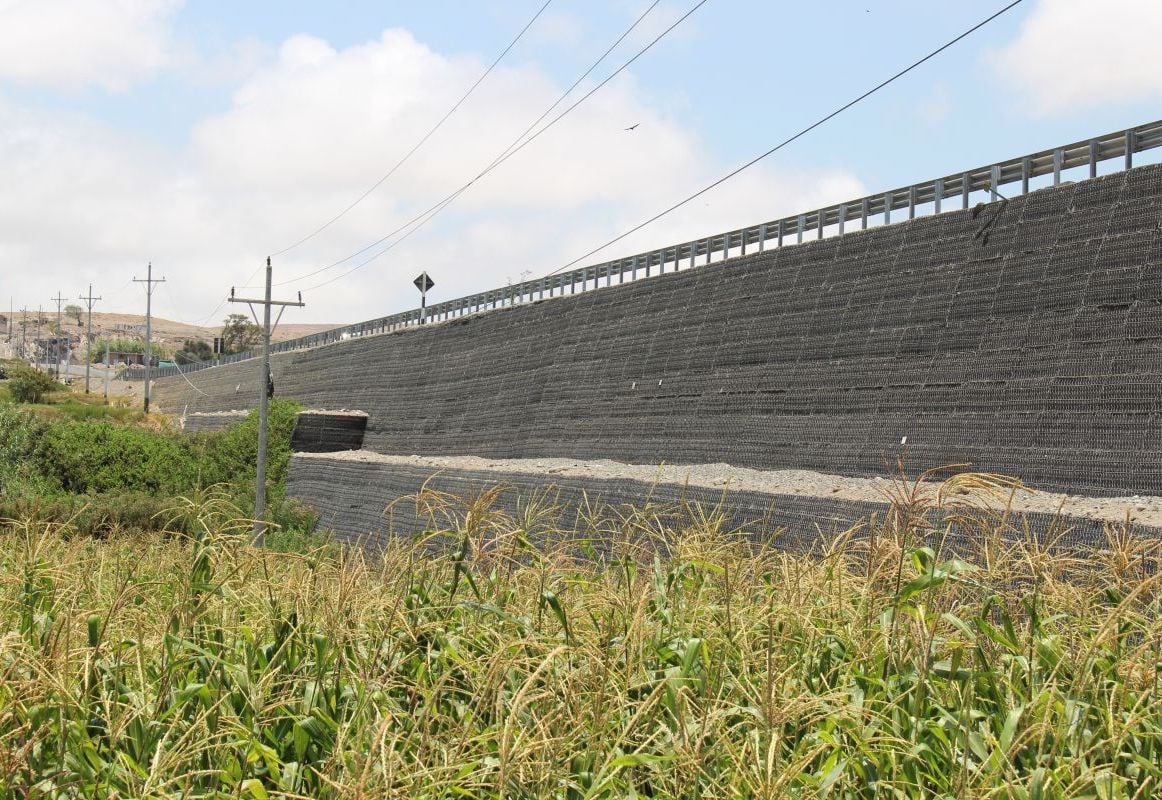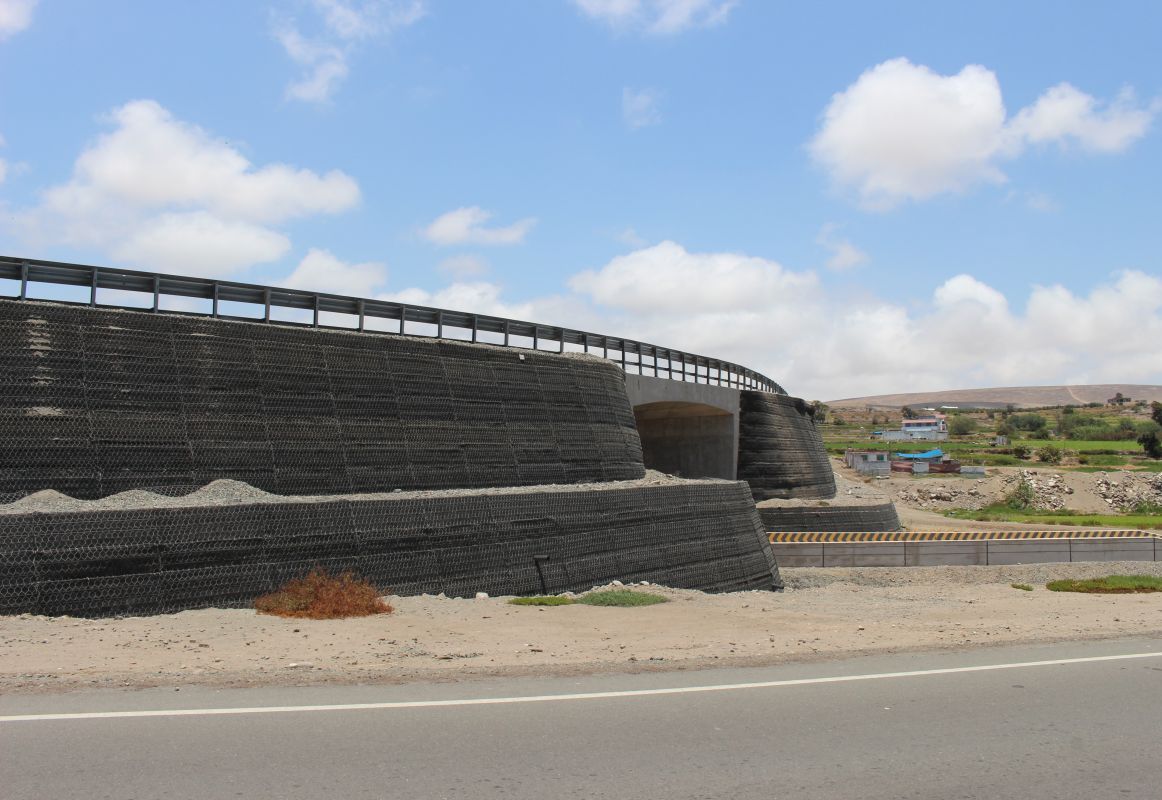 At km 24, access ramps were required for the bypass road to the town of Mejía, which would pass through agricultural land with an elevation of more than 12 m. in height. Due to the length and height of the ramp, the use of reinforced concrete was ruled out due to the high cost, and also because it was in the middle of agricultural areas, the use of embankments was not considered, with Terramesh® Verde being the best alternative.
This road uses engineering solutions with reinforced soil walls, Terramesh® System and Terramesh® Verde, which economised the project by saving on bridges and embankments, reducing the margins of expropriation of agricultural land, allowing for walls more than 10 m high. Furthermore, the solutions have a low environmental impact as they are in contrast with the ecosystem of the area. In this section of the road, the use of soil slopes reinforced with Terramesh® Verde was applied for the execution of the access ramps on the road.