Reinforced Soil Retaining Structure and Slope Reinforcement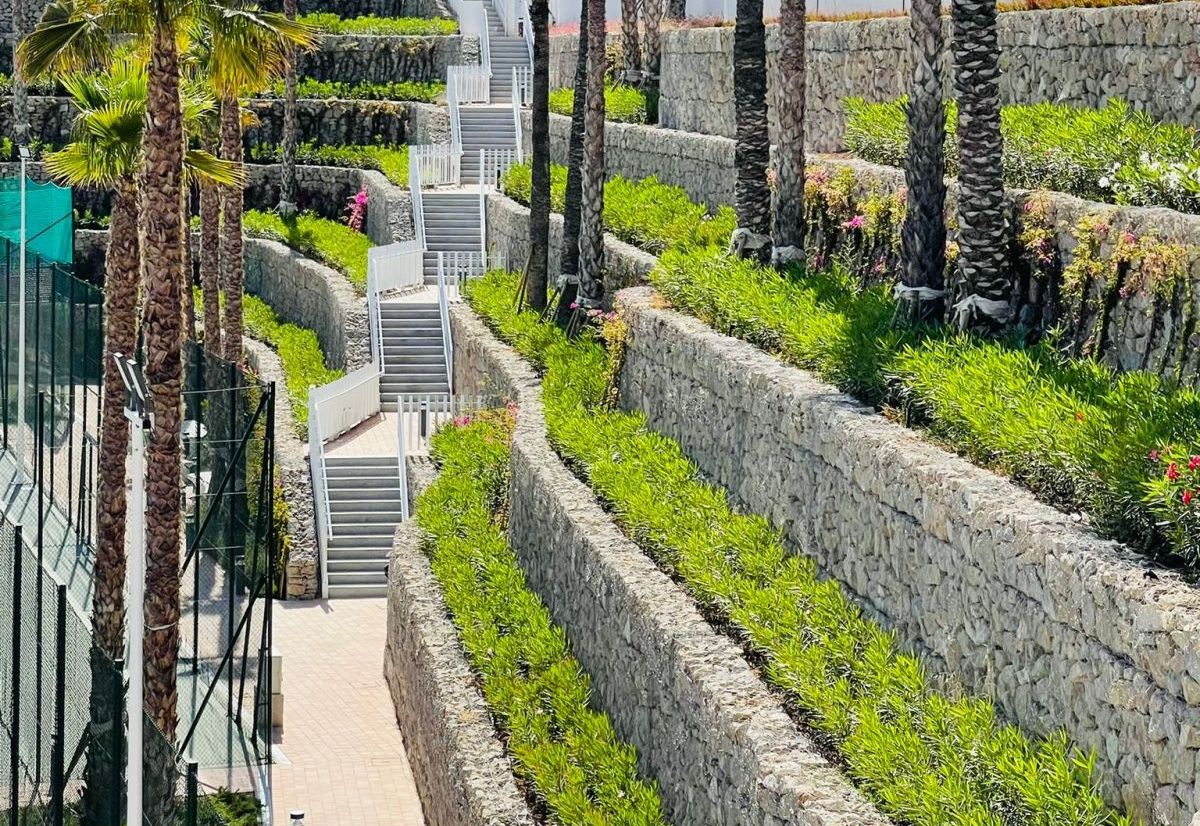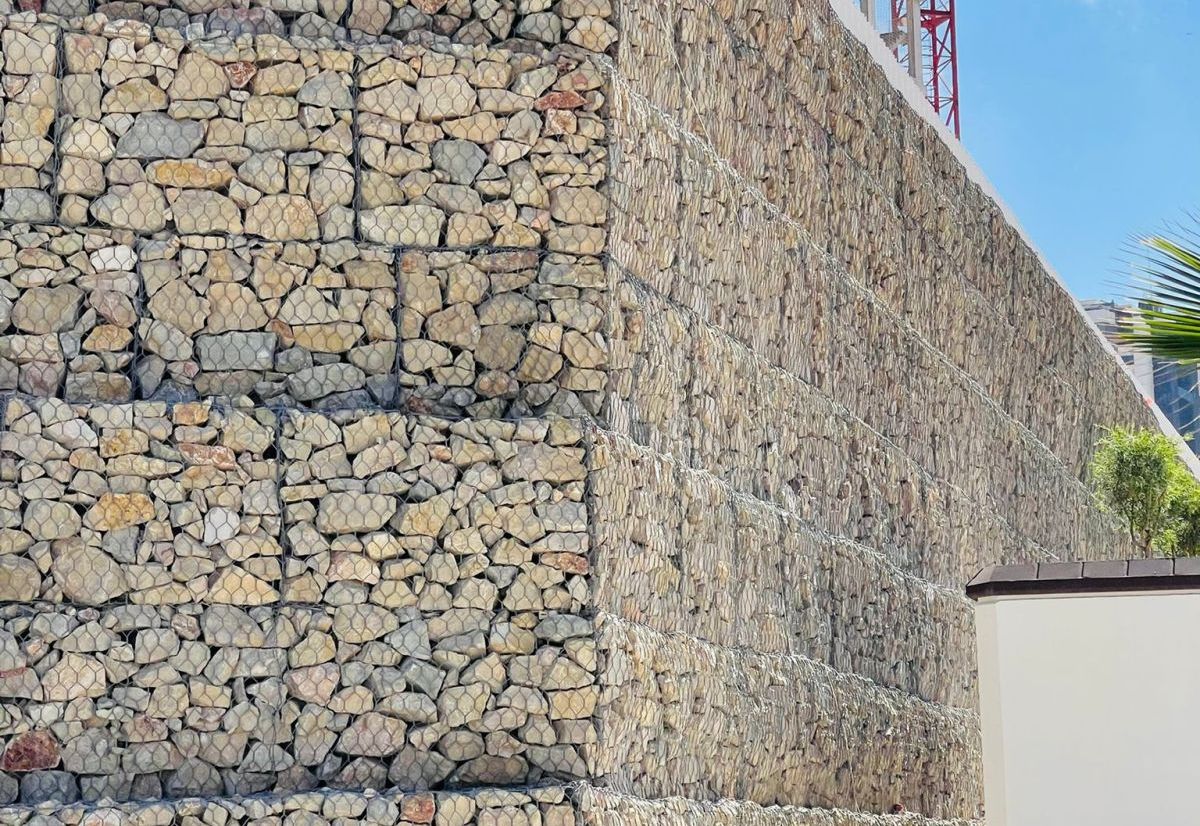 The two towers that make up the Sunset Cliff complex rise from the top of a slope composed of marl and anthropogenic fill, located just behind the beach. Due to the irregular topography and surface instability, it was decided to reshape the slope's profile through a significant excavation campaign to create different elevation levels. This allowed the architects to meet the owner's requests for recreational spaces at the base of the slope, terraced green areas, swimming pools, access roads, and parking areas at the top. Following the natural terrain orientation, three areas of intervention were defined: North, West, and East, each of which required different earth retention systems to ensure the stability of the remodeled slope.
The solution adopted for the Sunset Cliff walls consists of two types of systems:
Gravity walls using gabions for walls with heights less than 6 meters.
Terramesh® reinforced soil system for walls with greater heights.
The East area facing the sea had the most irregular and tallest slope. The idea was to create a first wall with gabions, about 6 meters in height from the base, and take advantage of the platform generated to build tennis and paddle courts. The remaining 11 meters were allocated for the creation of terraces with curved geometries for planting vegetation. The North and West areas separated the towers from the adjacent public streets. The plan was to construct 100 and 60 linear meters of reinforced soil walls, marking the division between the tower area and the surrounding streets. The concept of landscape integration guided the project's development in all phases. The architects and property owners wanted a stable, long-lasting solution that also appeared as natural as possible. The curved terraces were landscaped with palm trees and typical shrubs from the region, while the stone in the gabions contributed to recreating a rural environment characteristic of the Alicante coast.
Used Products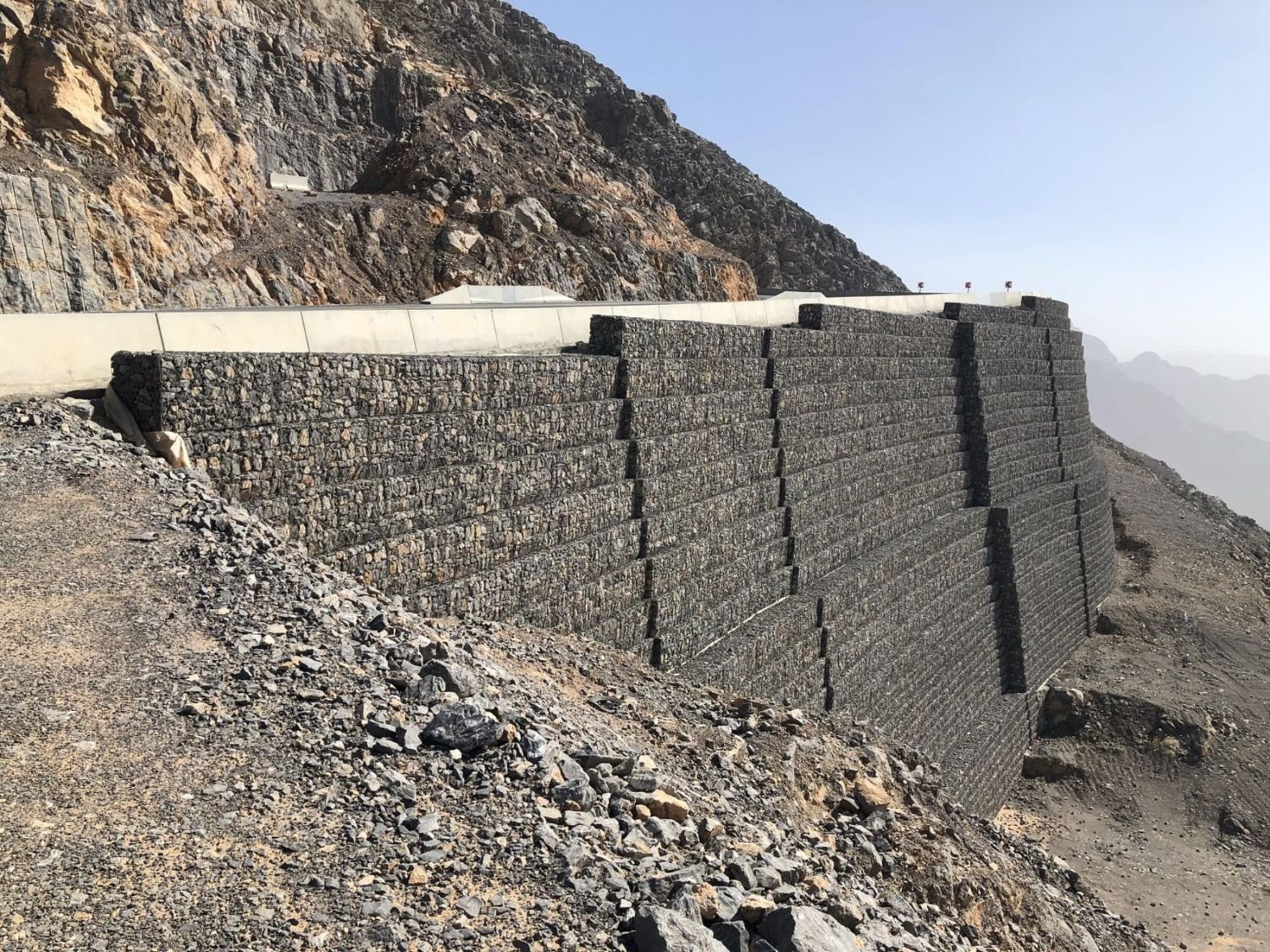 TerraMesh
Maccaferri Terramesh® Family includes different facing options to build a Mechanically Stabilized Earth (MSE) structures and Reinforced Soil
View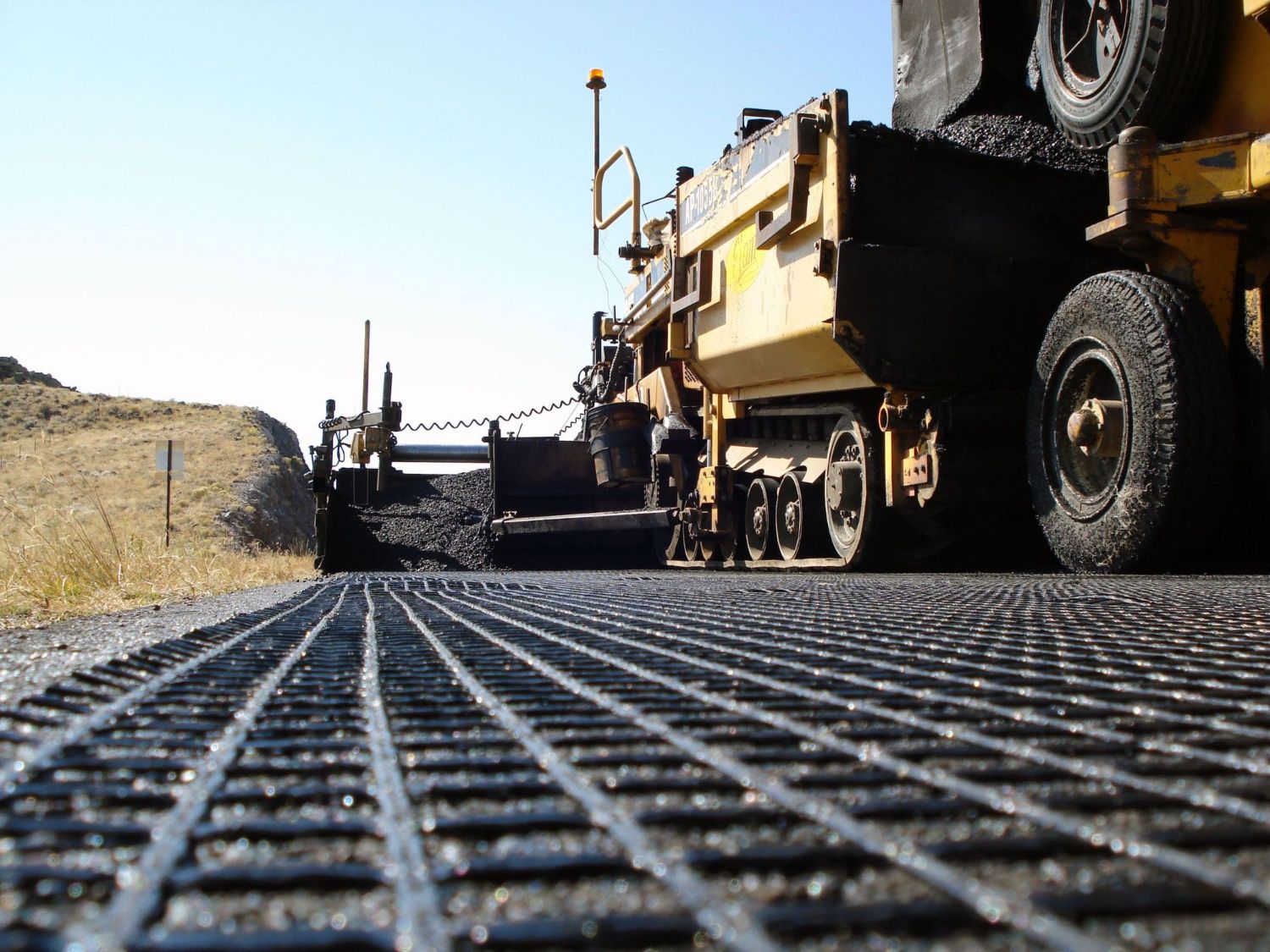 MacGrid AR
MacGrid AR belong to the biaxial symmetric geogrid family but it also has the peculiarity to be designed and built for asphalt reinforcement applic
View