Dynamic Rockfall Barriers
ROQUEBRUNE CAP MARTIN - 06 - France
SNCF RESEAU - Direction Zone Ingénierie Sud-Est à Marseille
GROUPEMENT HYDROKARST / CAN
SNCF RESEAU Ingenierie & Projets Mediterranée
SNCF LINE 930 000 FROM MARSEILLE TO VINTIMILLE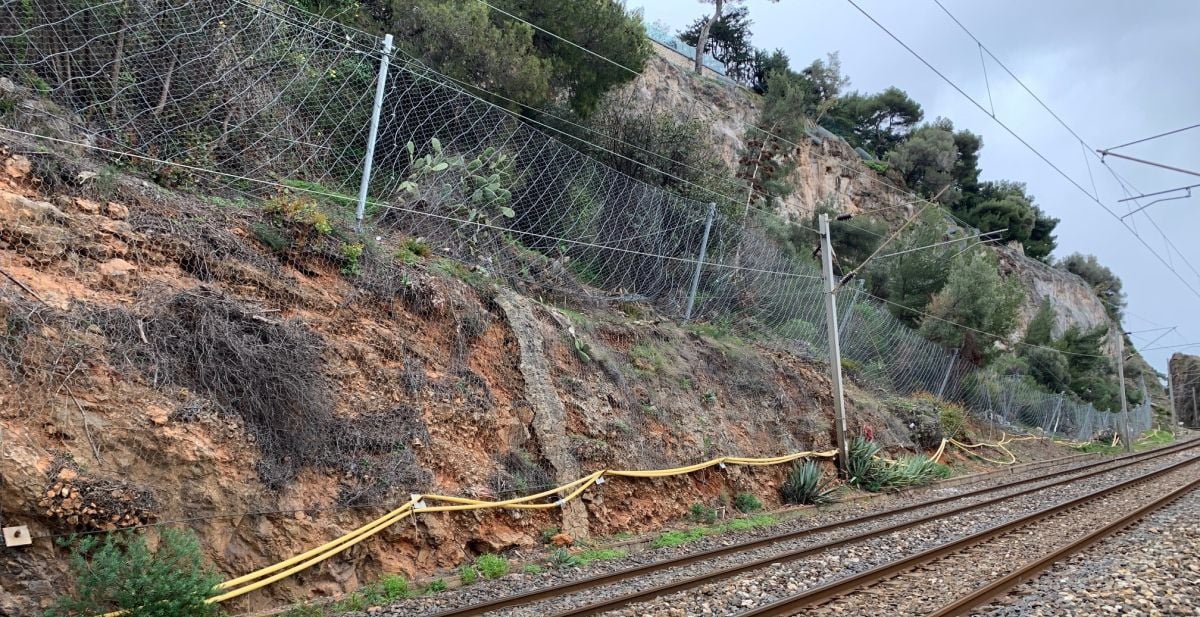 Dynamic Rockfall Barriers RB 750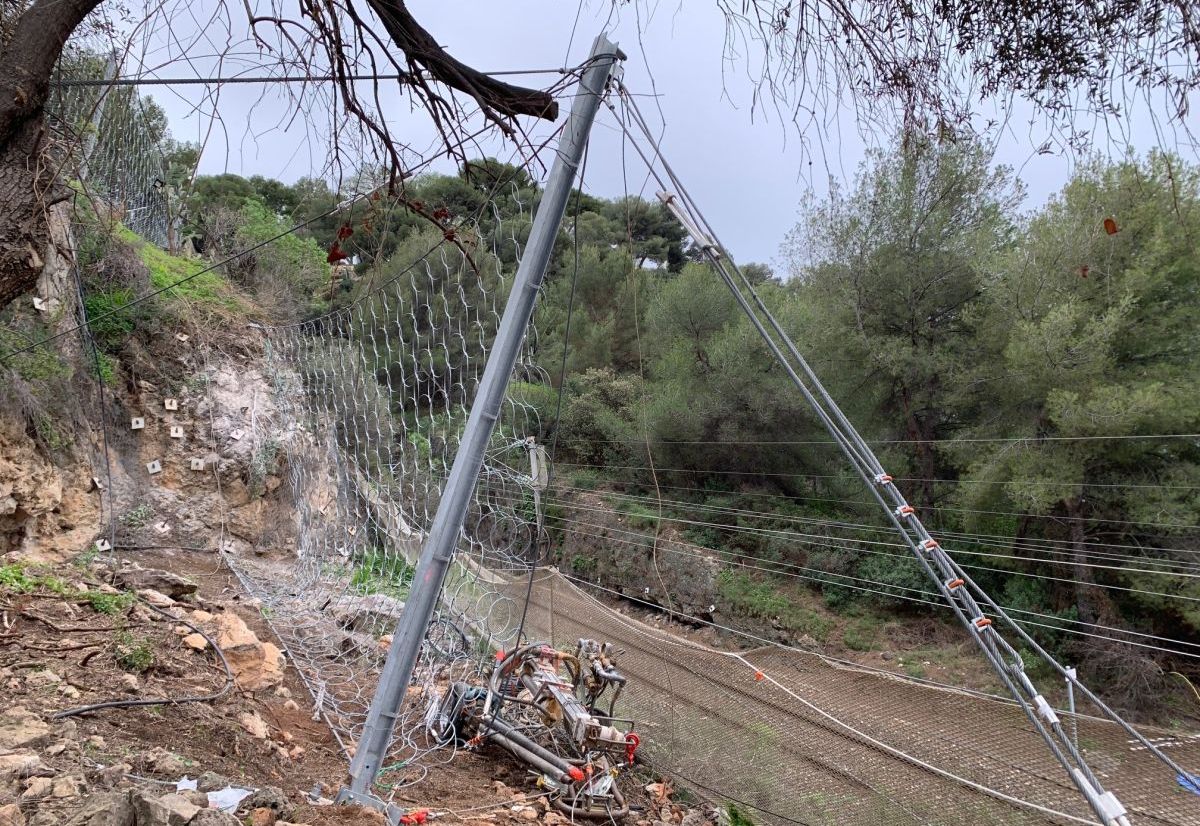 Dynamic Rockfall Barriers RB 1500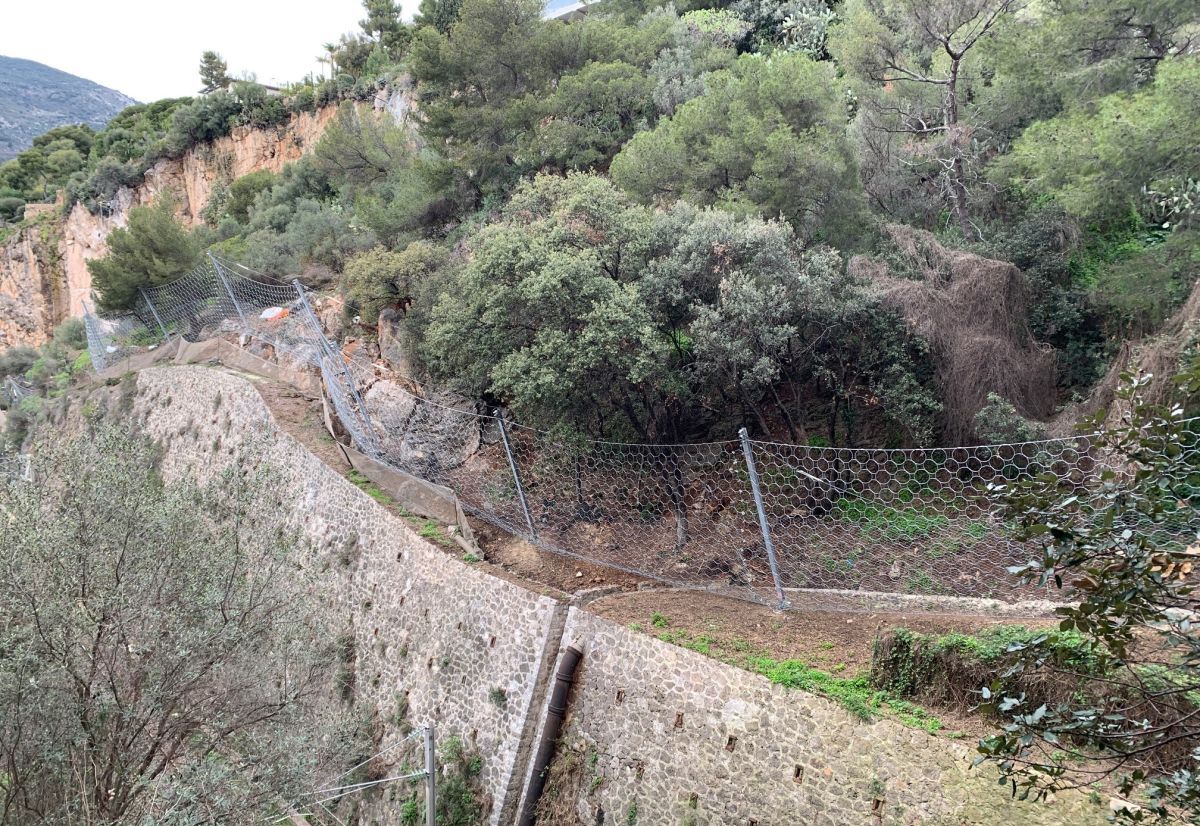 Dynamic Rockfall Barriers RB 1500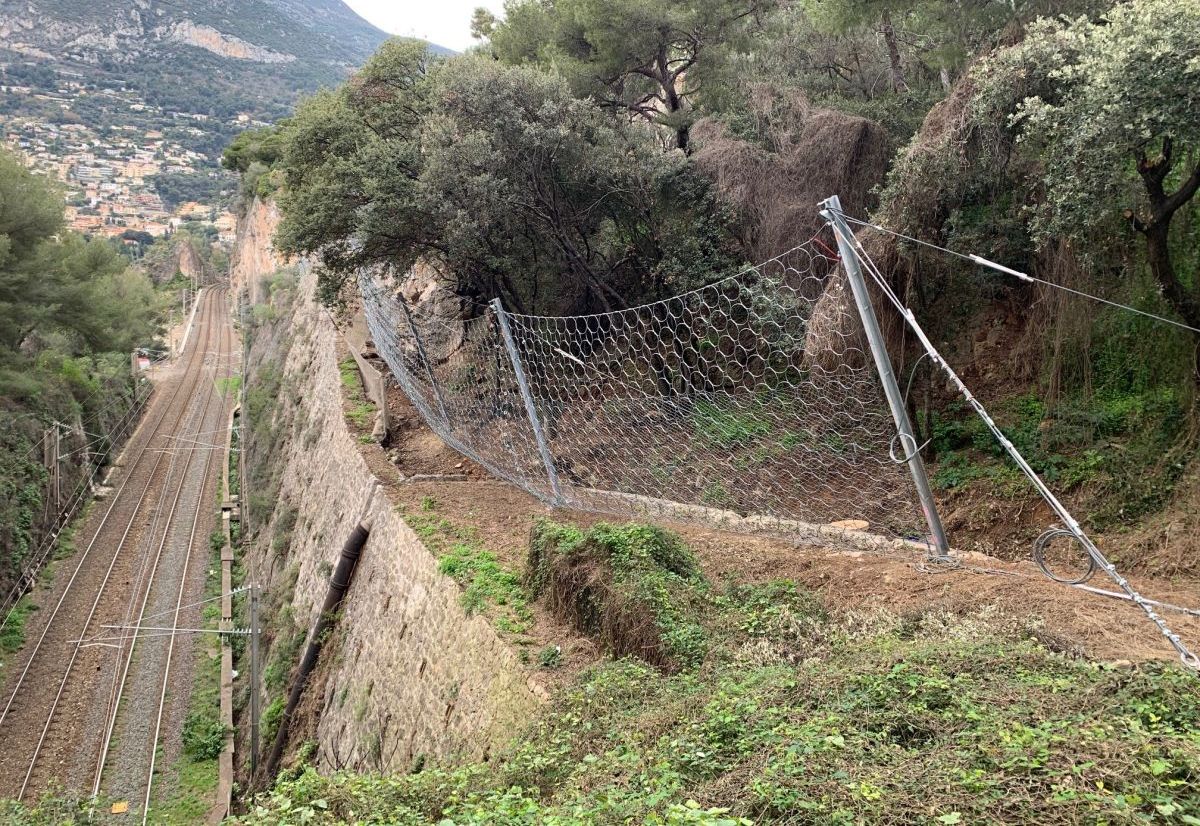 Dynamic Rockfall Barriers RB 1500
SNCF Line 930 000 links Marseille in the Bouches-du-Rhône (13) to Ventimiglia in Italy. It is one of the main railway lines in south-east France, running along a large part of the Mediterranean coast.
The difficult terrain of the Côte d'Azur makes for relatively tight curves and low speeds for a line of this importance. Given the steep terrain and the risk of falling boulders, the SNCF wanted to ensure the safety of its facilities and rail traffic.
The work involved installing 3 lines of protective screens on the rock faces located on the slope and in the access trench to the Cap Martin tunnel, from Km 245.020 to Km 245.656, in order to protect the installations and rail traffic from the risk of falling boulders.
The CAN / HYDROKARST consortium called on France Maccaferri to supply its RB750 (one 192m line) and RB1500 (two lines: one 70m line and one 120m line) boulder-resistant screens.
These screens can withstand the impact of a boulder of more than 750 kJ and 1500 kJ. The screens, which are CE certified, have been tested in accordance with European approval EAD340059-00-0106 and are Category A. The distance between the tracks and the screens had to be minimal, given the layout of the site. The elongation performance of the Maccaferri screens met these requirements perfectly.