Dynamic Rockfall Barriers
LARCHE AU LIEU-DIT « LA ROCHAILLE » - 04 - France
DEPARTEMENT DES ALPES DE HAUTE PROVENCE
SAFETY WORKS ON THE RD 900 IN THE ROCHAILL SECTOR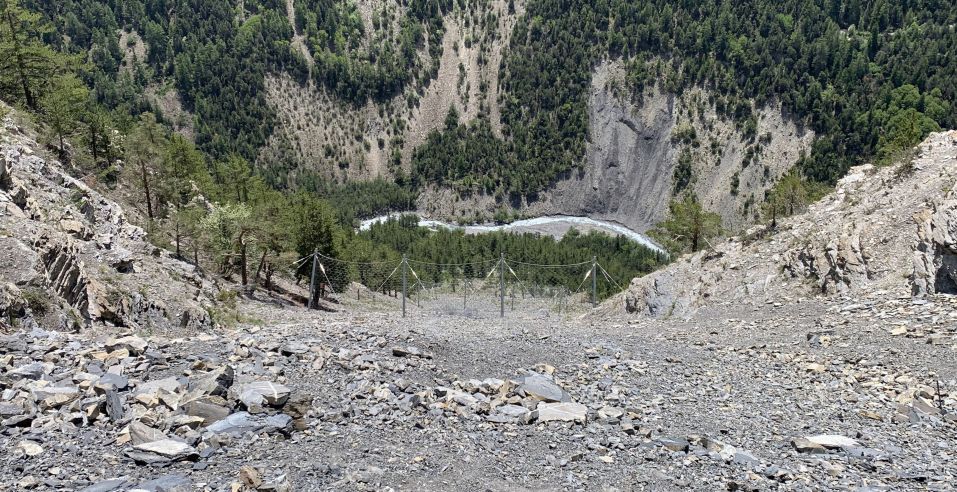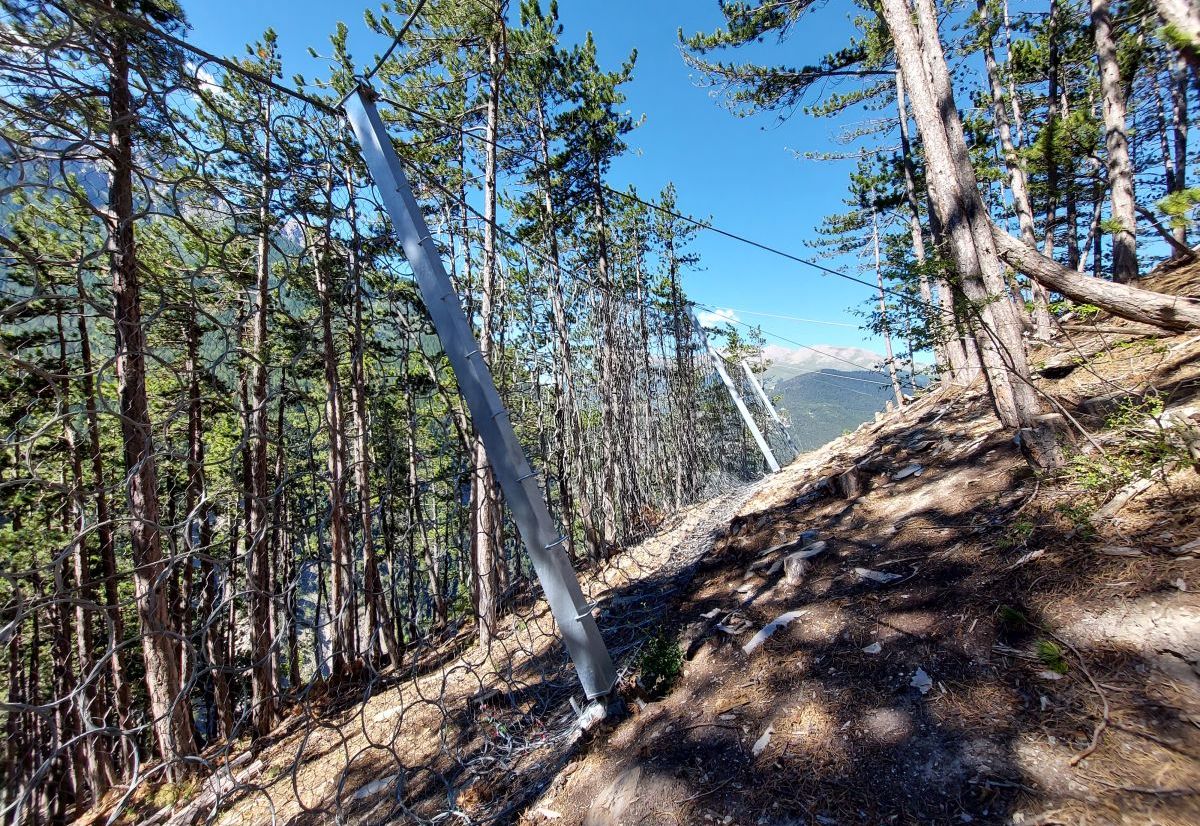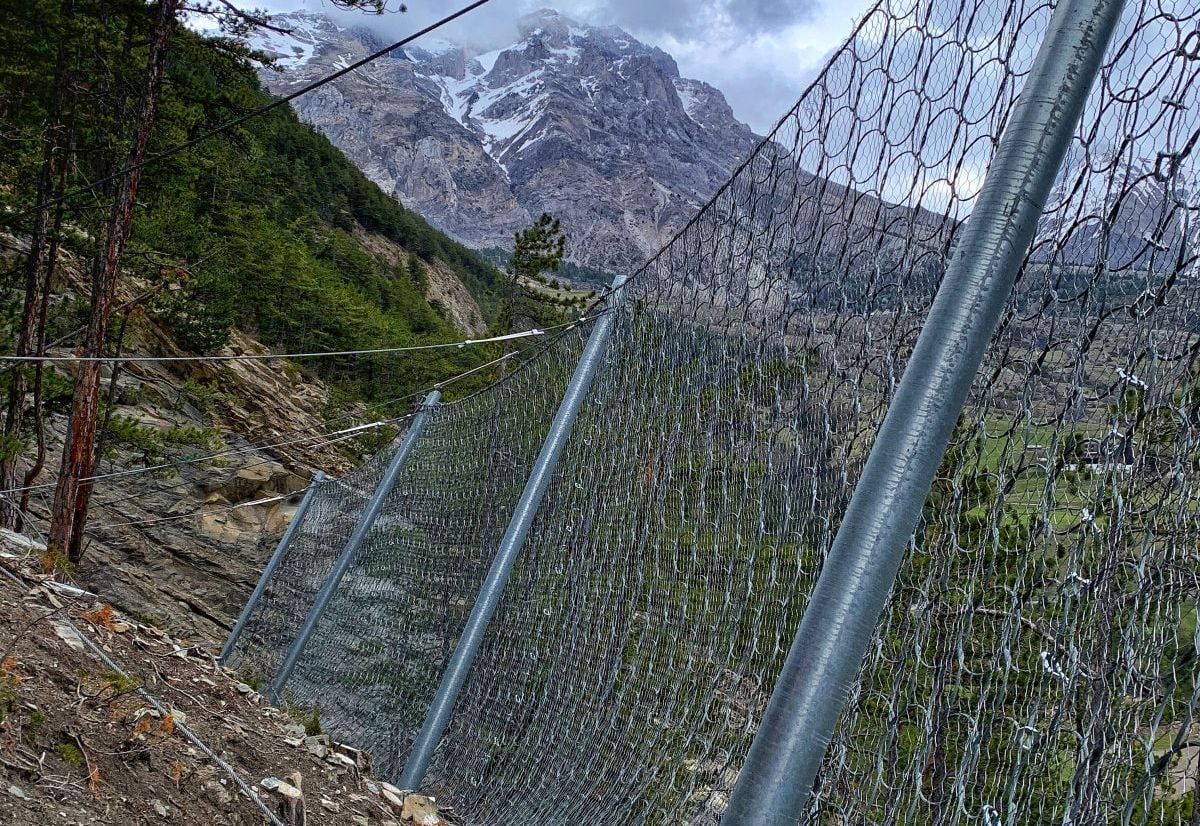 Dynamic Rockfall Barriers EPFM 5000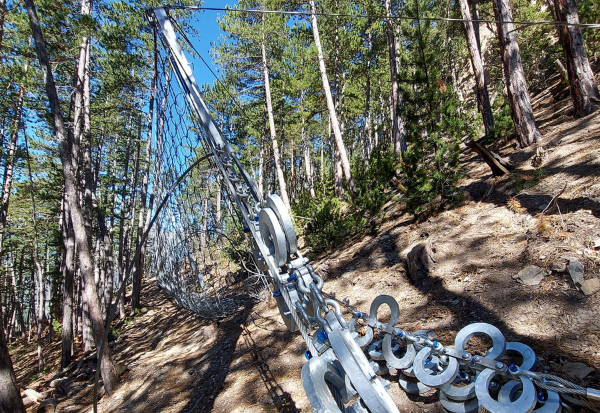 RB2000 – details of energy dissipators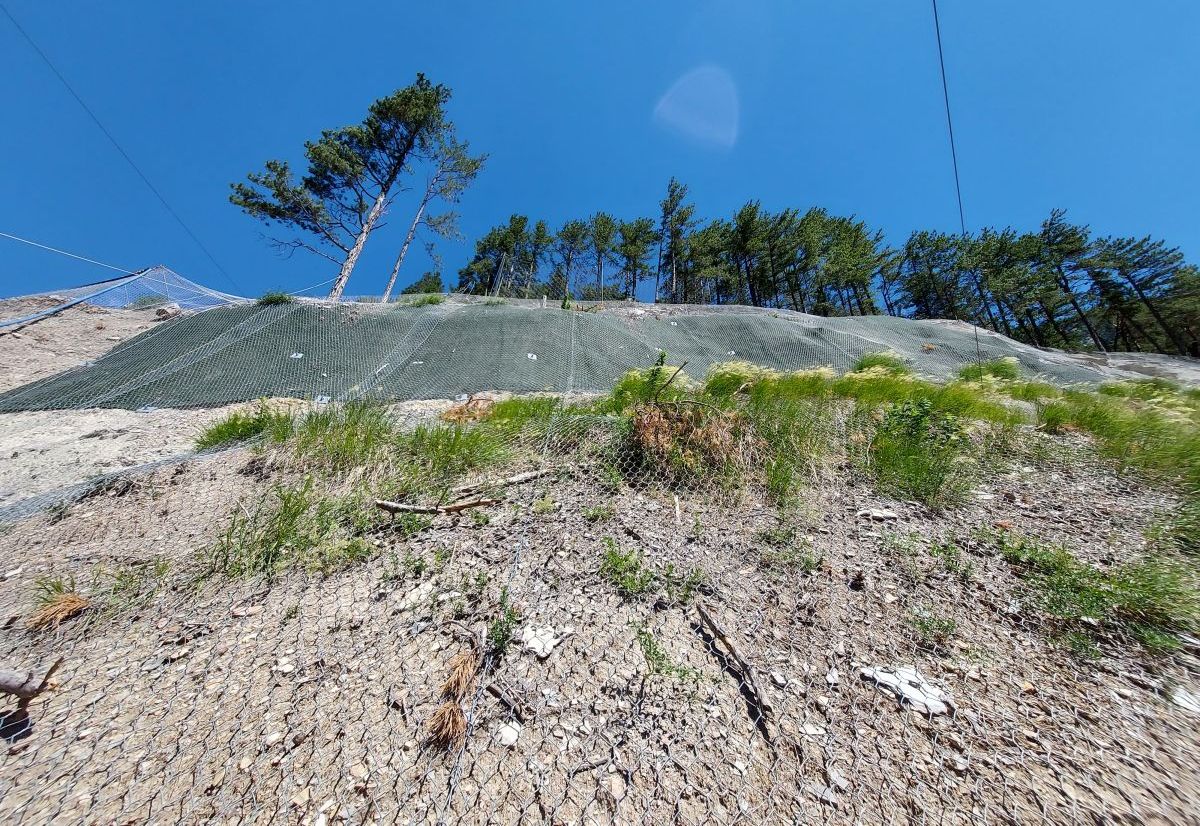 RB3000 + DT protection mesh + MacMat R
The Rochaille pass, on the RD 900, which links France and Italy via the Ubaye valley in the Alpes-de-Haute-Provence, is one of the most sensitive roads in terms of safety. It is a major link between France and Italy via the Col de Larche. The danger of rockfalls that could cut the road is well known, and has already led to the complete isolation of certain communes a few years ago, as well as the closure of this access to Italy.
As well as ensuring the safety of people and property, this situation has a definite economic impact on access to ski resorts, the organisation of major media events and the flow of lorries to Italy. It has become essential to make this road safer.
As part of the MBC project in the Alpes de Haute Provence department, EPC France called on France Maccaferri to provide a wide range of solutions for protection against falling rocks. Firstly, for urgent work, screens and anchors were supplied in addition to replacement supplies for the maintenance of existing structures.
In addition, Maccaferri was asked by EPC to supply a wide range of screens tested in accordance with European approval EAD 340059-00-0106, including the new RB 2000 and RB 3000 barriers, which feature a new braking system and no lateral opening between the post and the net. This gives very good performance in terms of residual height (around 70% – Category A) and elongation (less than around 7.0 m). One of the aims in developing these two new screens was to make it easier and quicker for installation companies to install them.
As part of its ongoing quest for innovation, Maccaferri has created HELLOMAC, an intelligent impact warning system. The systems have been installed on both new and existing screens. Several levels of alert and procedures were defined to meet the needs of the project owner (mobile notification, light signal and alarm, traffic light, on-site intervention).