Reinforced Soil Walls and Slope Reinforcement
LONDONDERRY/DERRY - NORTHEN IRELAND - United Kingdom
Ilex Urban Regeneration Company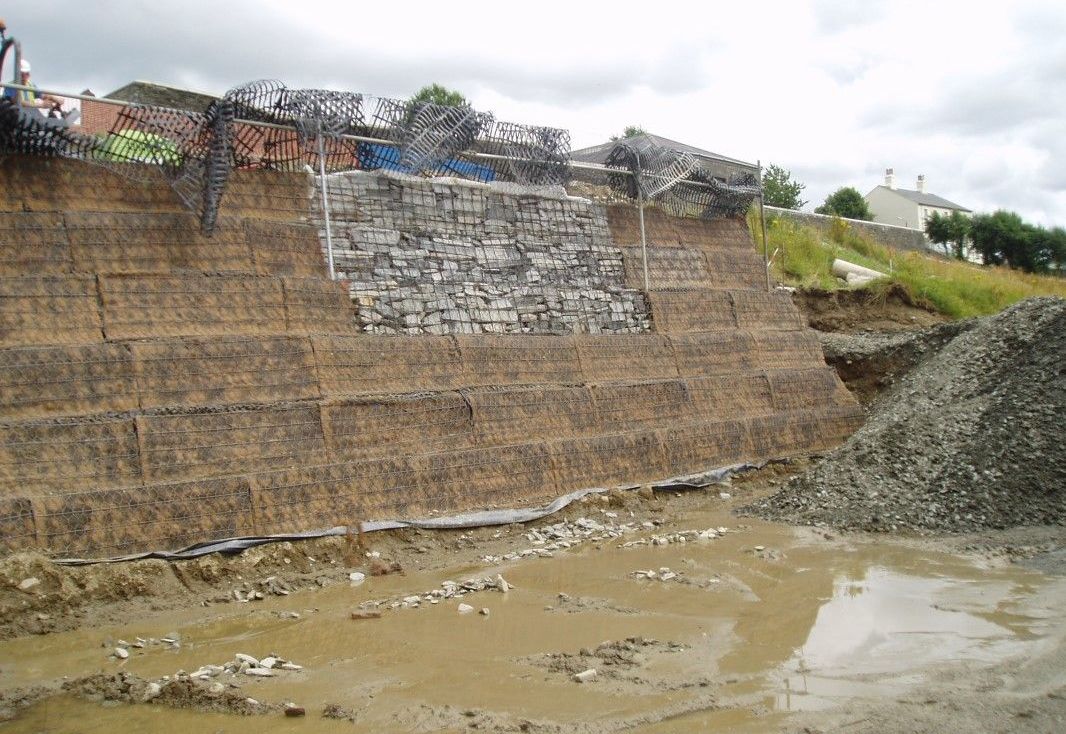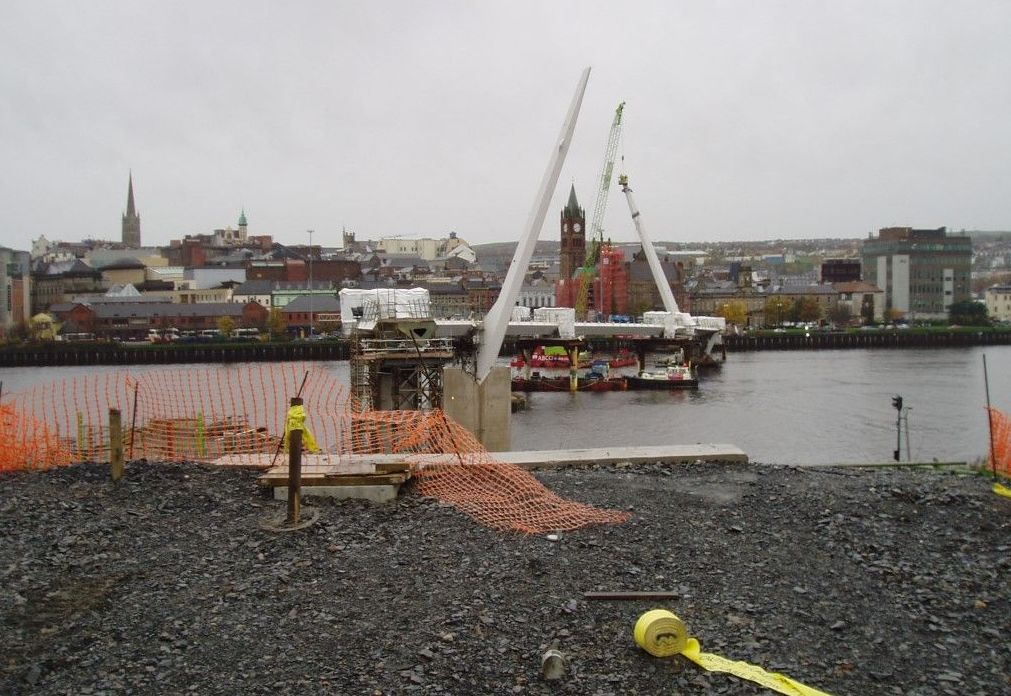 Stage one of construction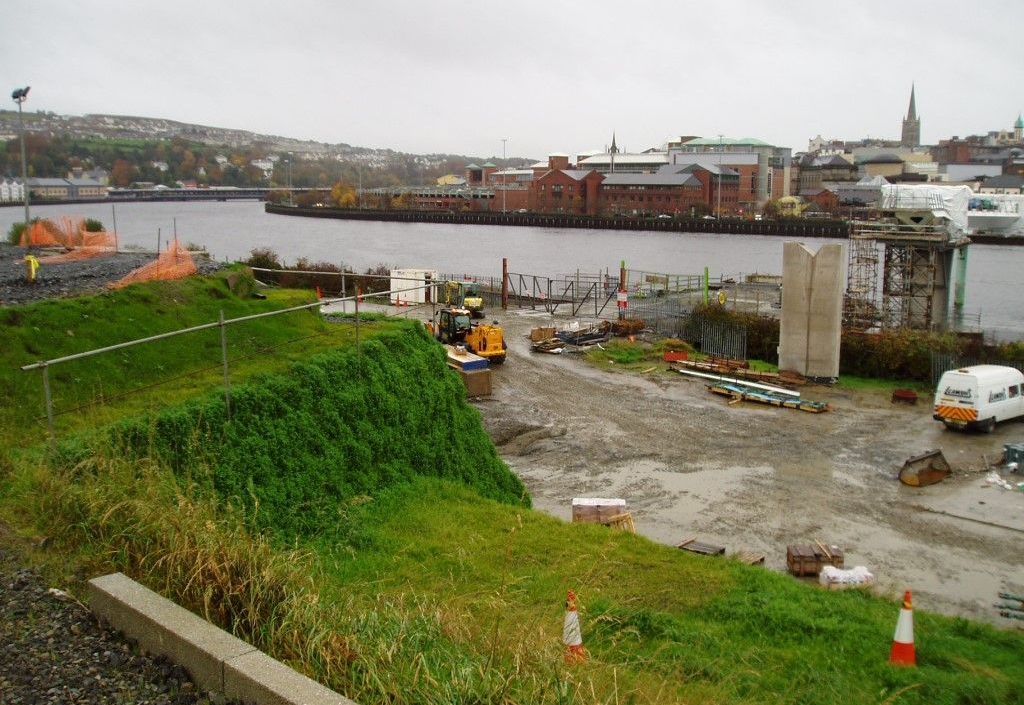 Construction of the Peace Bridge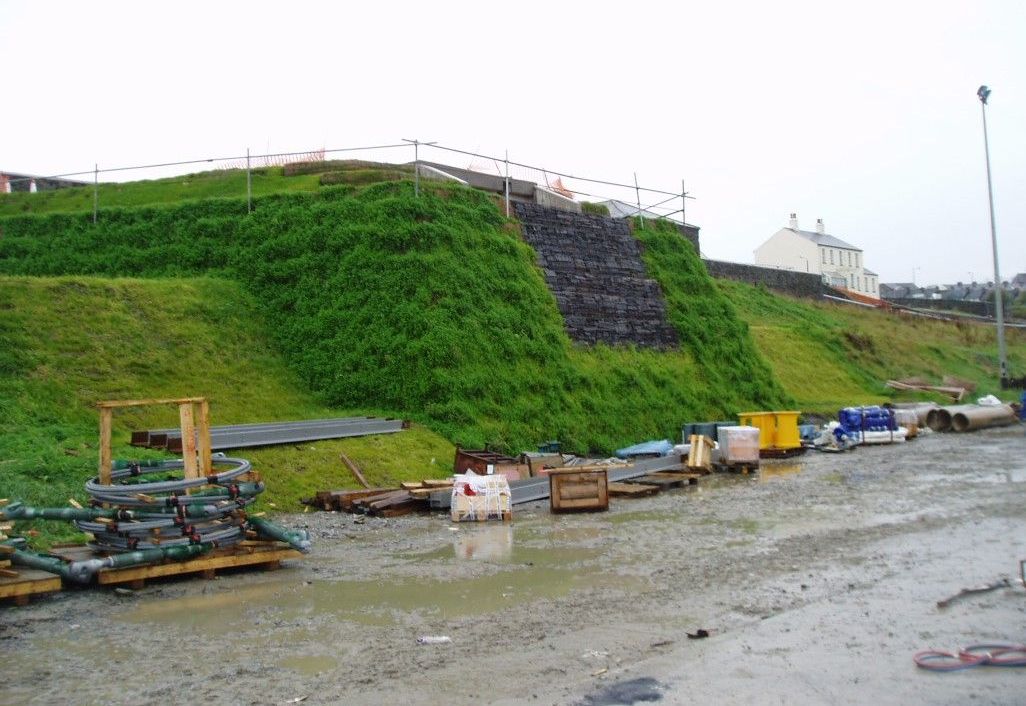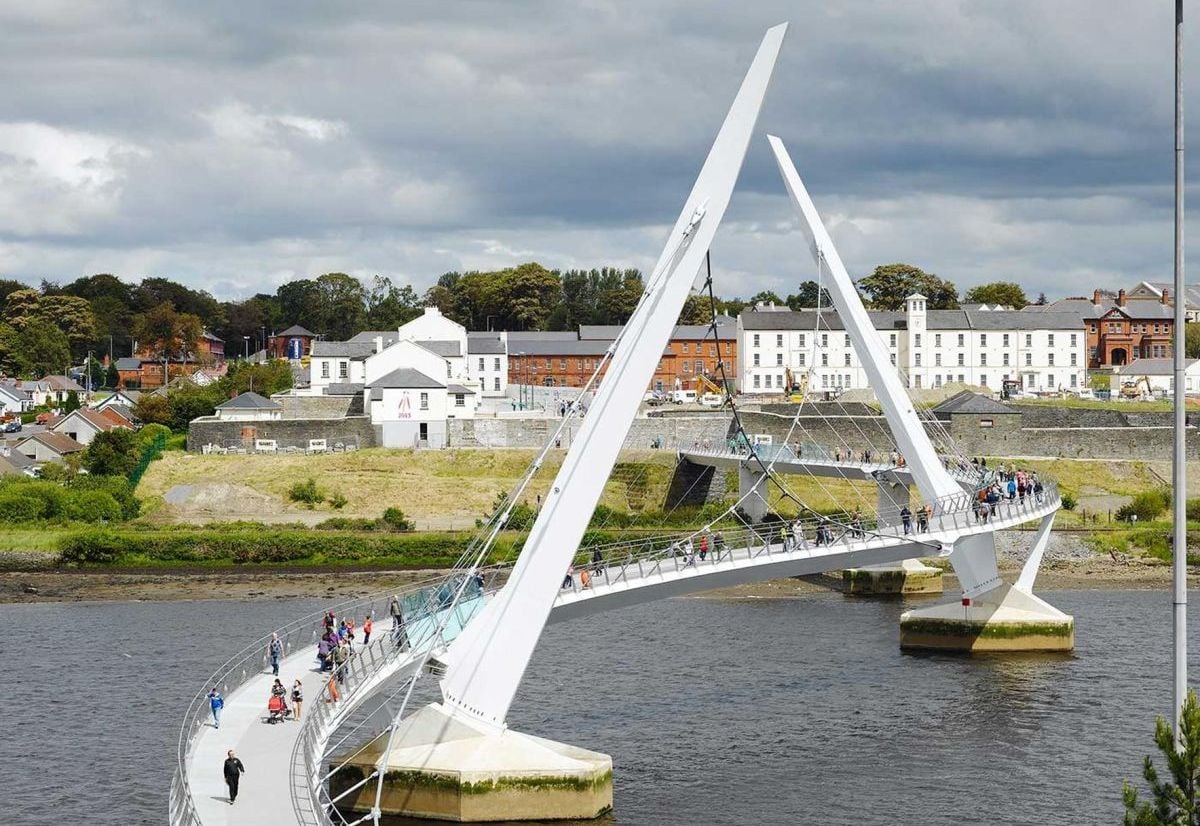 Vegetation growth after 2 months
The Peace Bridge spans the River Foyle which runs through the center of Derry-Londonderry in Northern Ireland and is the centerpiece of a wide-ranging regeneration plan to physically and symbolically join two historically divided communities– hence the name, the Peace Bridge.
At the City side the abutments for the 312m long self-anchored suspension bridge are founded on bored concrete piles but at the opposite Ebrington Barracks side an existing grassed embankment meant that a more visually sympathetic solution was required.
A 40m long,8m high Green Terramesh® reinforced soil abutment wall to surround and support the high-level bridge bank seat and integrate seamlessly with the grassed banking.
This solution also allowed the creation of a flat viewing area at the deck level as well as providing disabled access into the adjacent Barracks parade ground.