Mass Gravity Retaining Walls
RIBEIRA - SÃO PAULO - Brasil
KLINGELE PAPER NOVA CAMPINA LTDA.
MACSERVICE SERVIÇOS DE ENGENHARIA LTDA.
ENGº FRANCISCO JOSÉ BLASI DE TOLEDO PIZA
MURO DE CONTENÇÃO E ESCADA HIDRÁULICA EM GABIÕES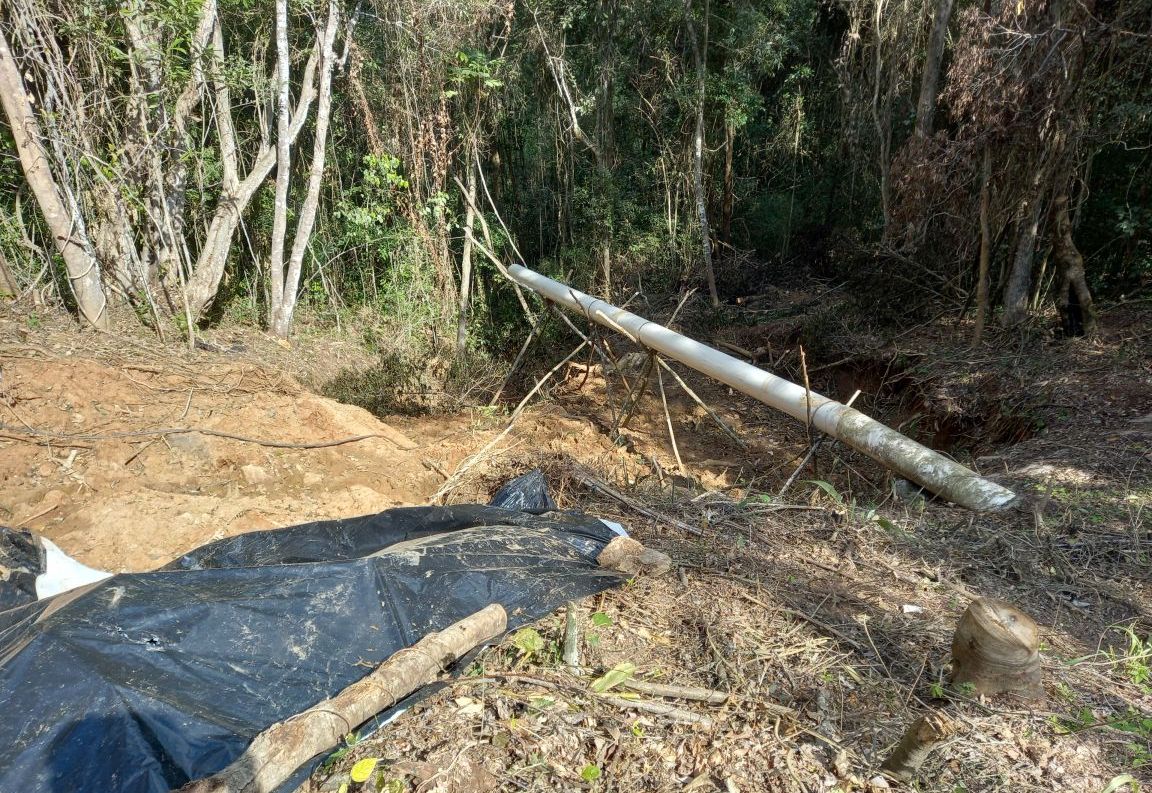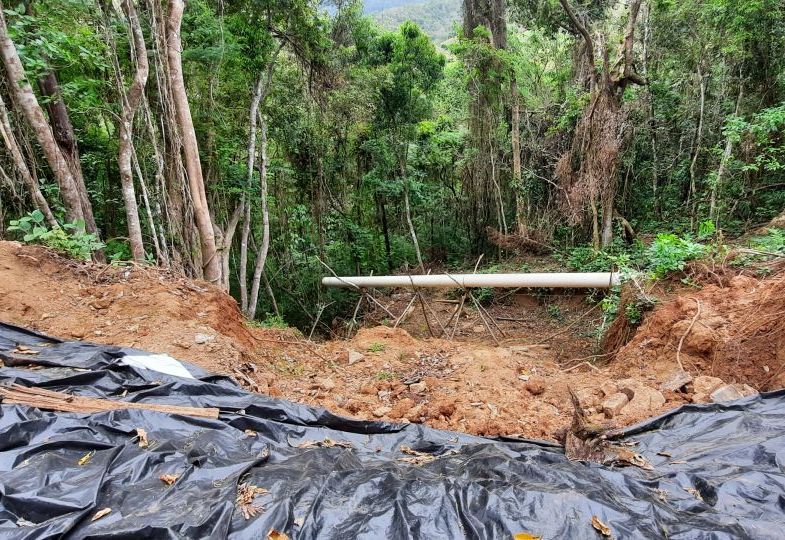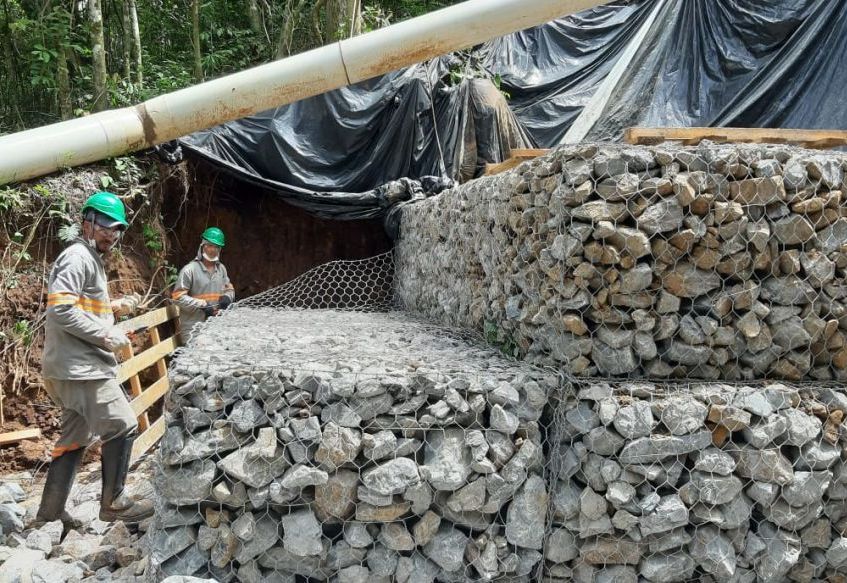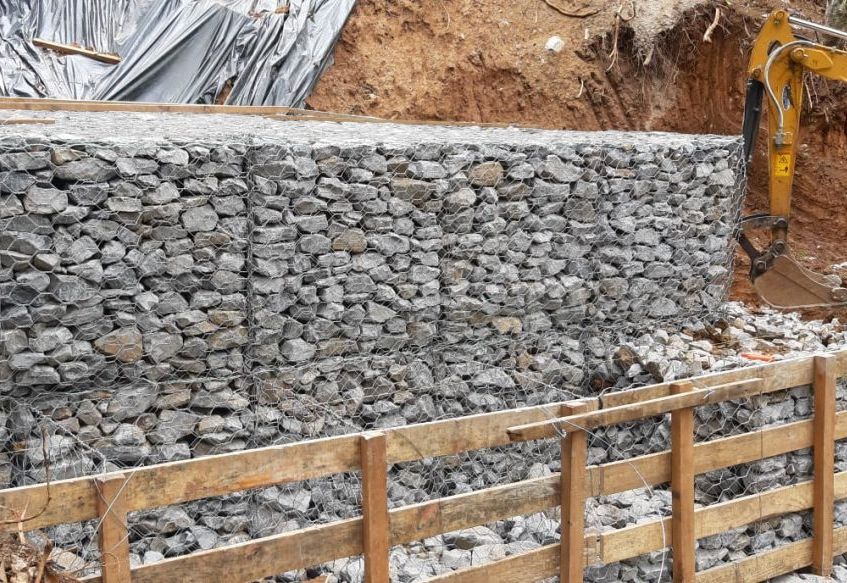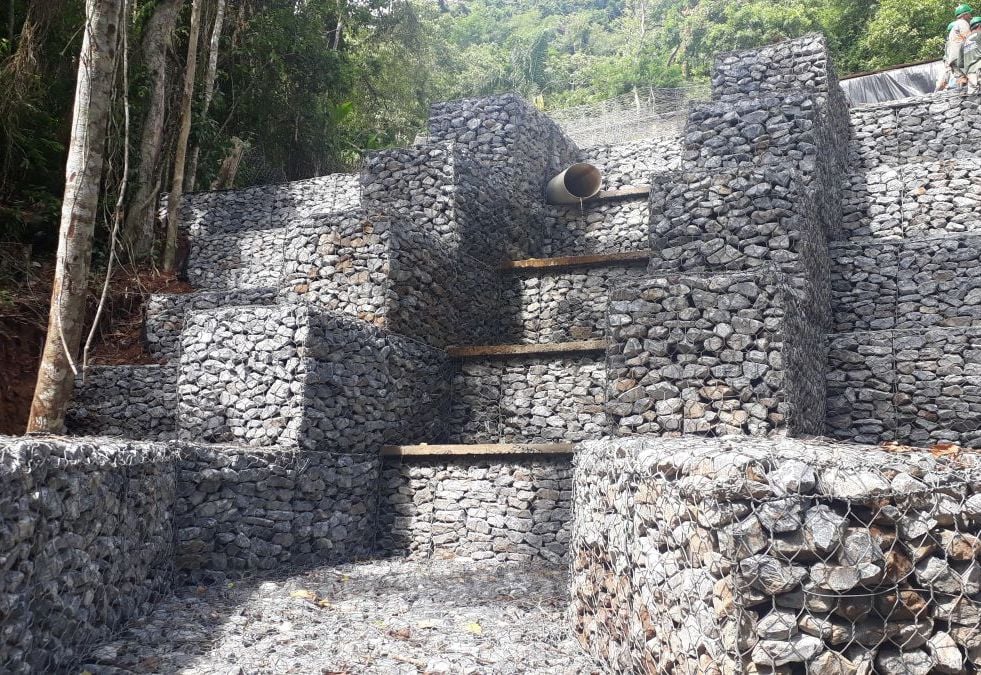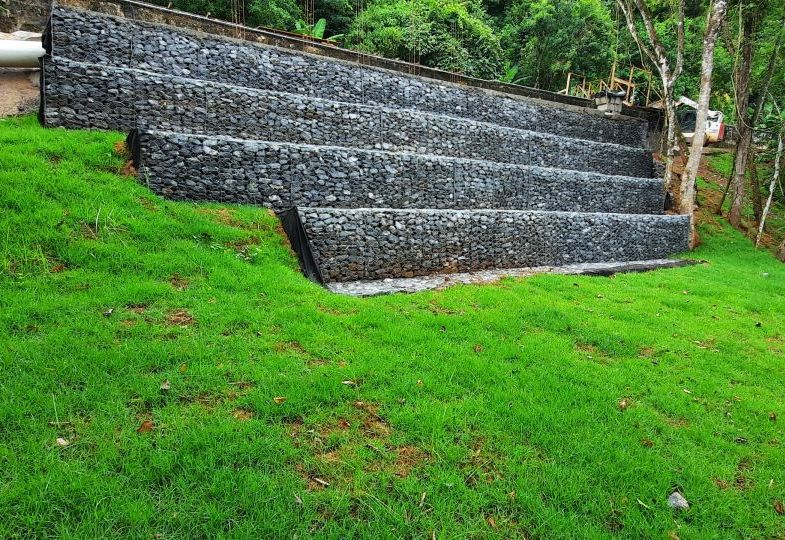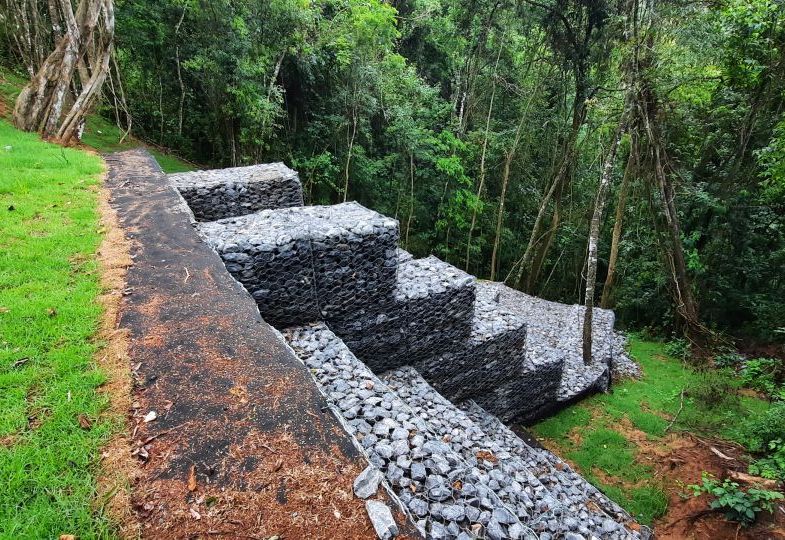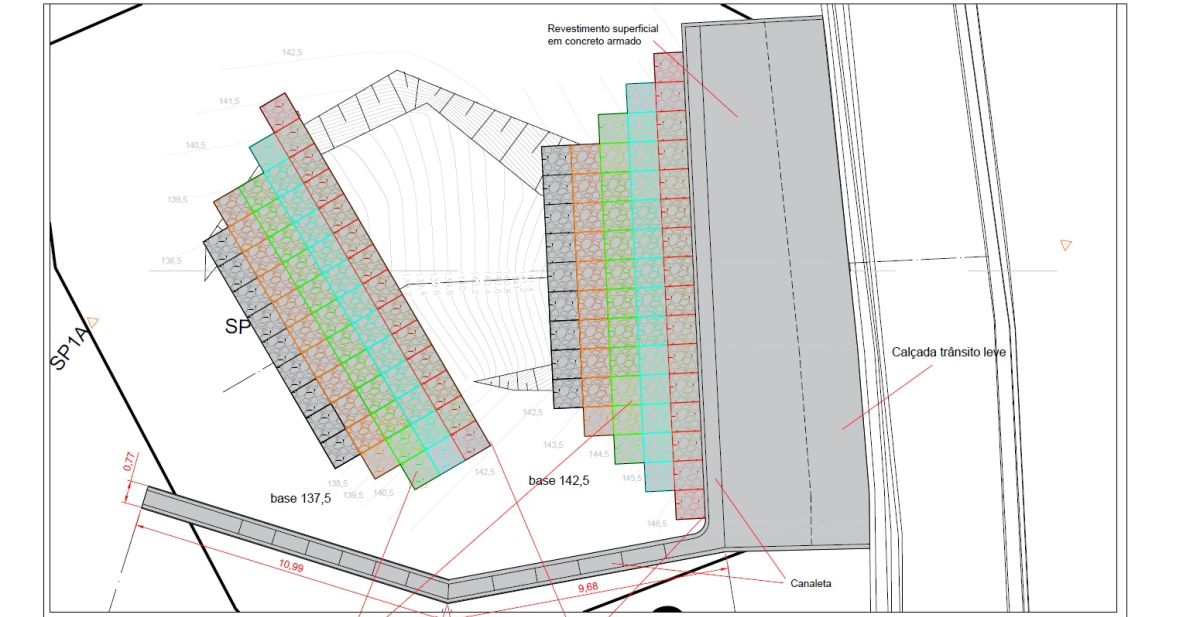 Klingele owns a SHP for its own electricity generation, whose intake canal suffered a rupture in one section, causing the base of the canal at that point to become bare. In addition, the stretch where the channel broke suffered a narrowing in its channel, causing sporadic overflows in the region and consequent erosion processes.
The technical studies carried out indicated that the best solution to the problem presented, among others found on the market, would be two gabion retaining walls complemented by a drainage system with a hydraulic ladder made of Reno® PoliMac® mattress. The job also presented the challenge of transporting all the construction material to the work front along a narrow path that could not accommodate large lorries and equipment. Despite this challenge, the team was able to complete the job in a short space of time, guaranteeing the effectiveness and safety of the project.