FLAGSTAFF - ARIZONA - U.S.A.
TIFFANY CONSTRUCTION COMPANY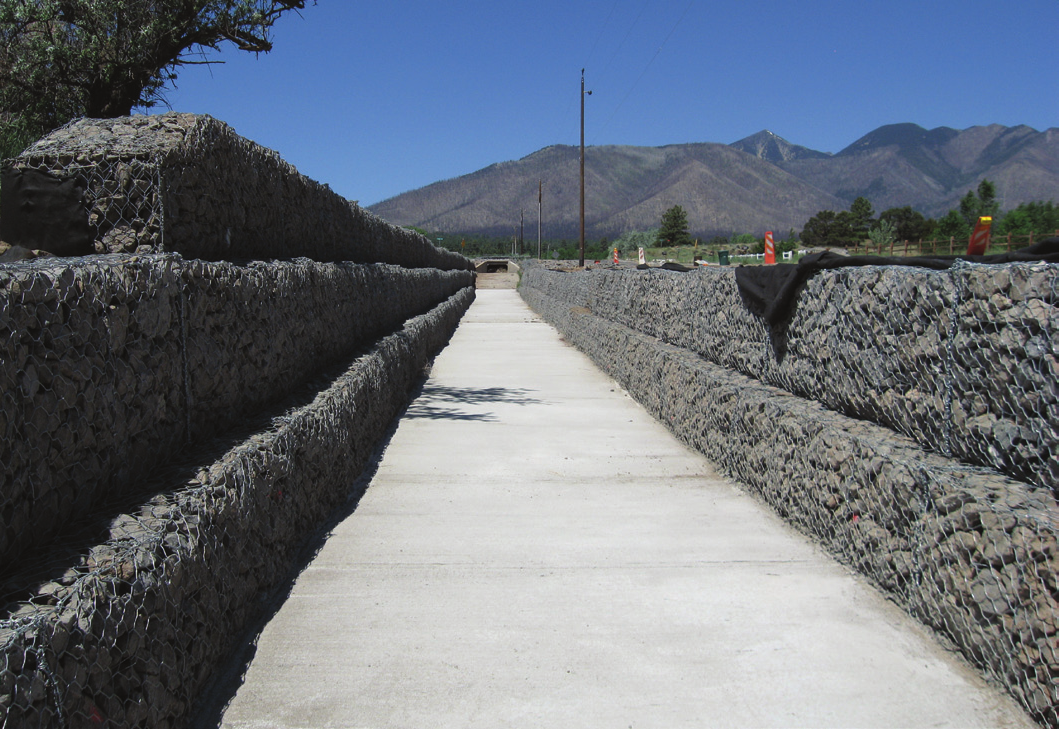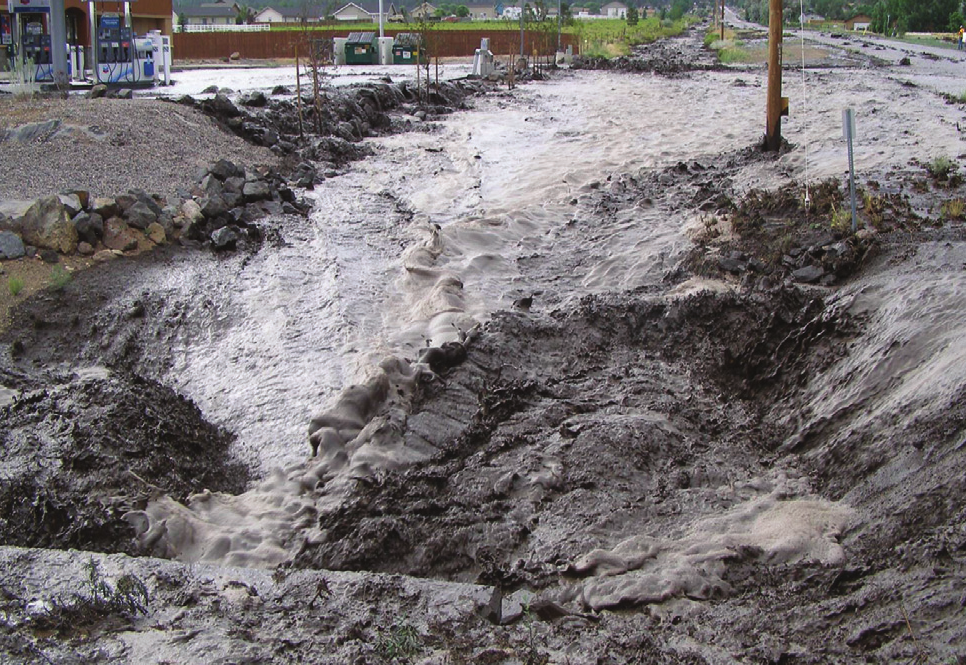 In 2001, the Schultz fire left the eastern slopes of the San Francisco Peaks barren and prone to flash flooding.
The Campbell Avenue ditch needed to withstand the larger water flows caused by the lack of vegetation during the monsoon season. Maccaferri's gabions were chosen to provide erosion control protection on the channel's banks.
The rock-filled gabion baskets could guarantee the protection needed for the hydraulic forces while providing a pleasing aesthetic.
The erosion control solution consisted of a six to nine-foot-tall, stair-stepped, gabion wall, with a concrete floor base.
MaxTex® H 60.1 is a non-woven geotextile that was used in conjunction with the gabions to filter the fine soils from the backfill and prevent them from migrating to the gabions.
Strict adherence to the installation guide was required to achieve the performance and aesthetics required of the project. Maccaferri provided installation training and job site visits. Technical assistance was also given during the design phase.