S16 ARLBERG AUTOBAHN - TIROL - Österreich
Berger & Brunner, Inzning
Geotechnik Henzinger ZT GmbH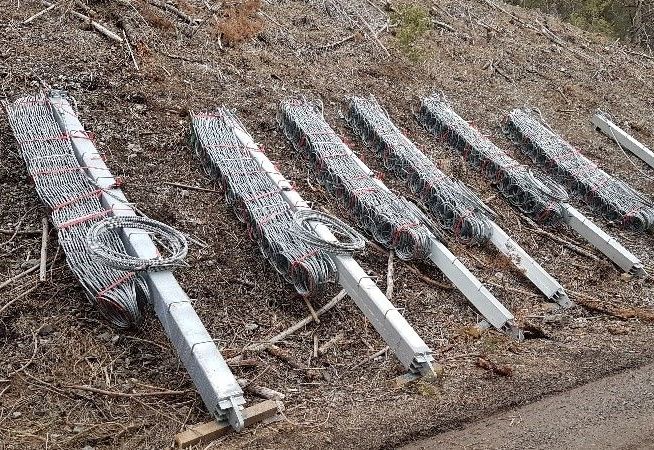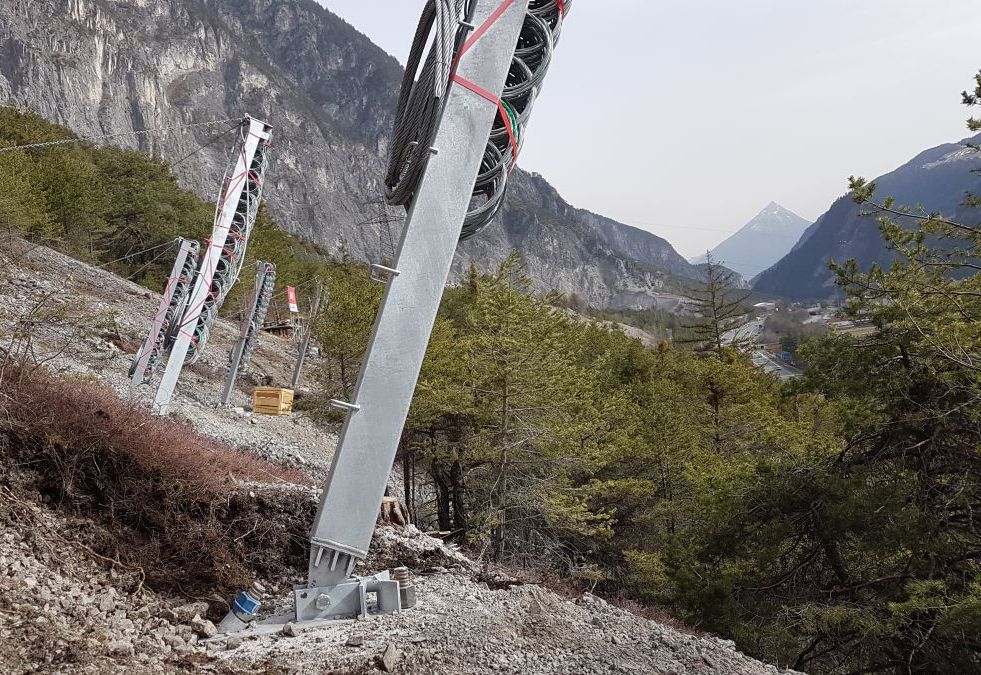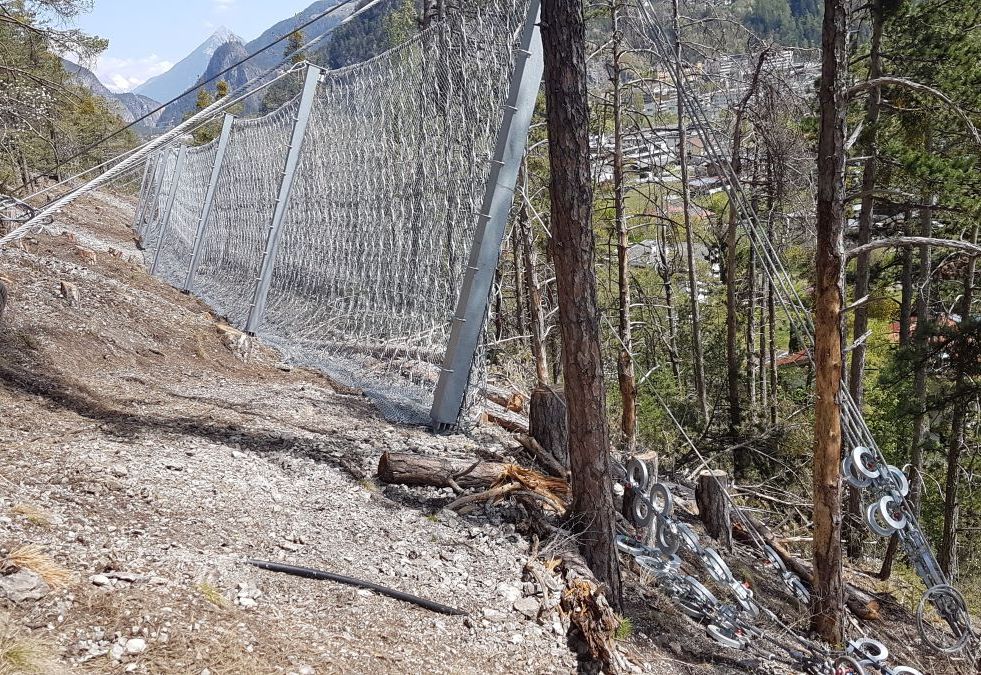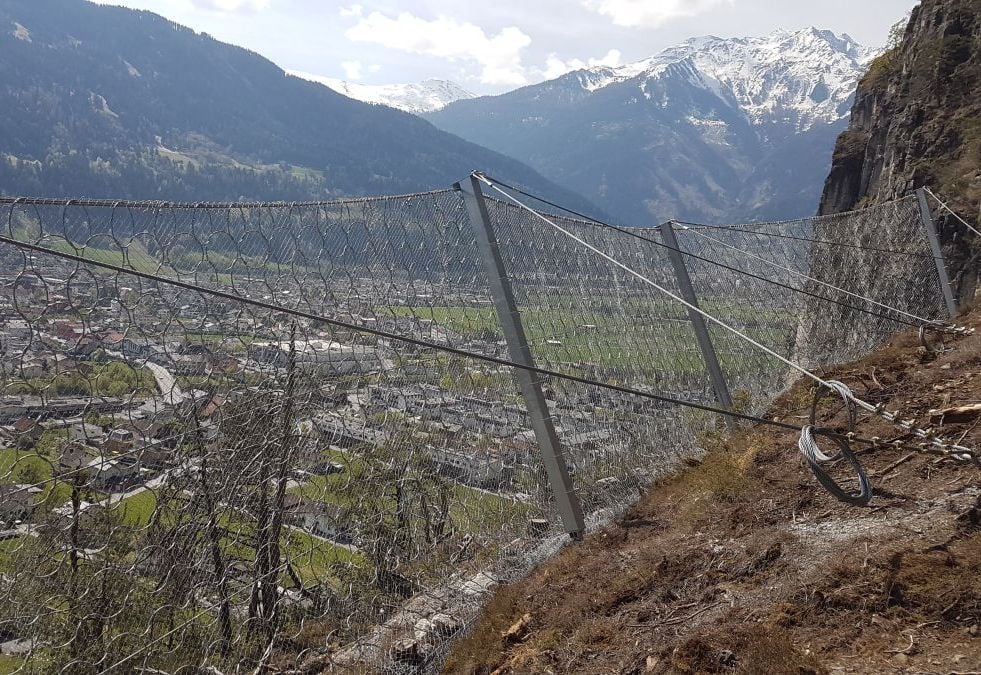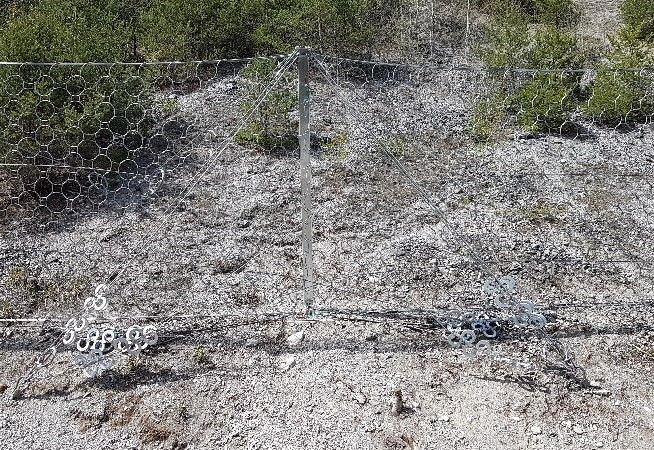 The busy Inntal motorway from Arlberg towards Innsbruck is a very important west-east connection.
For the construction of a new gallery below steep rock faces, ASFINAG has planned 3000 kJ rockfall protection nets.
These barriers will protect the construction site and the motorway during construction.
The client chose the most economical system. The Maccaferri RB 3000 safety net with an energy of 3000 kJ and a height of 5 m.
It was a great challenge to install the approximately 1700 m of barriers in this steep and uneven terrain.