Mass Gravity Retaining Walls
DERRY / LONDONDERRY - NORTH WESTERN NORTHERN IRELAND - United Kingdom
Foyle College & Western Board Education Authority
FOYLE COLLEGE AND EBRINGTON PRIMARY SCHOOL AND NURSEY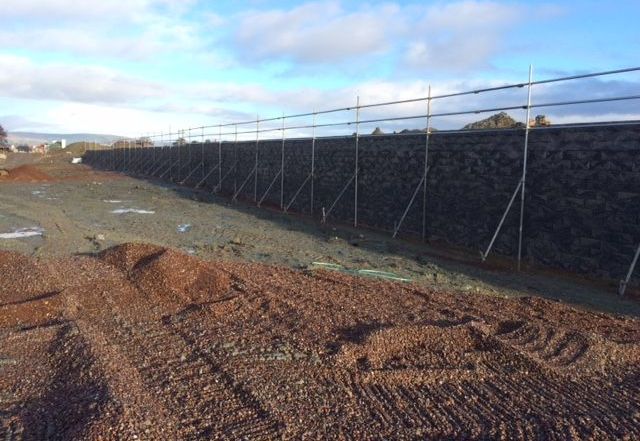 FOYLE COLLEGE AND EBRINGTON PRIMARY SCHOOL AND NURSEY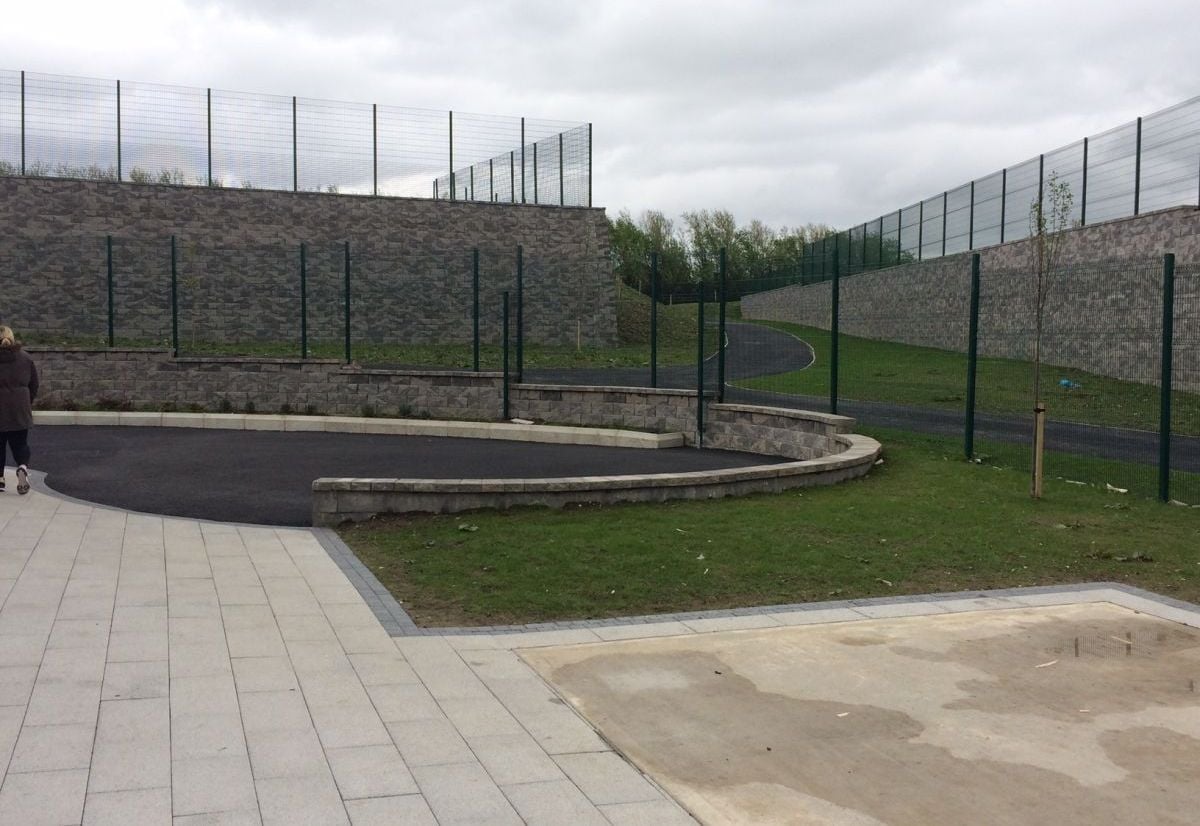 Construction of walls begin on site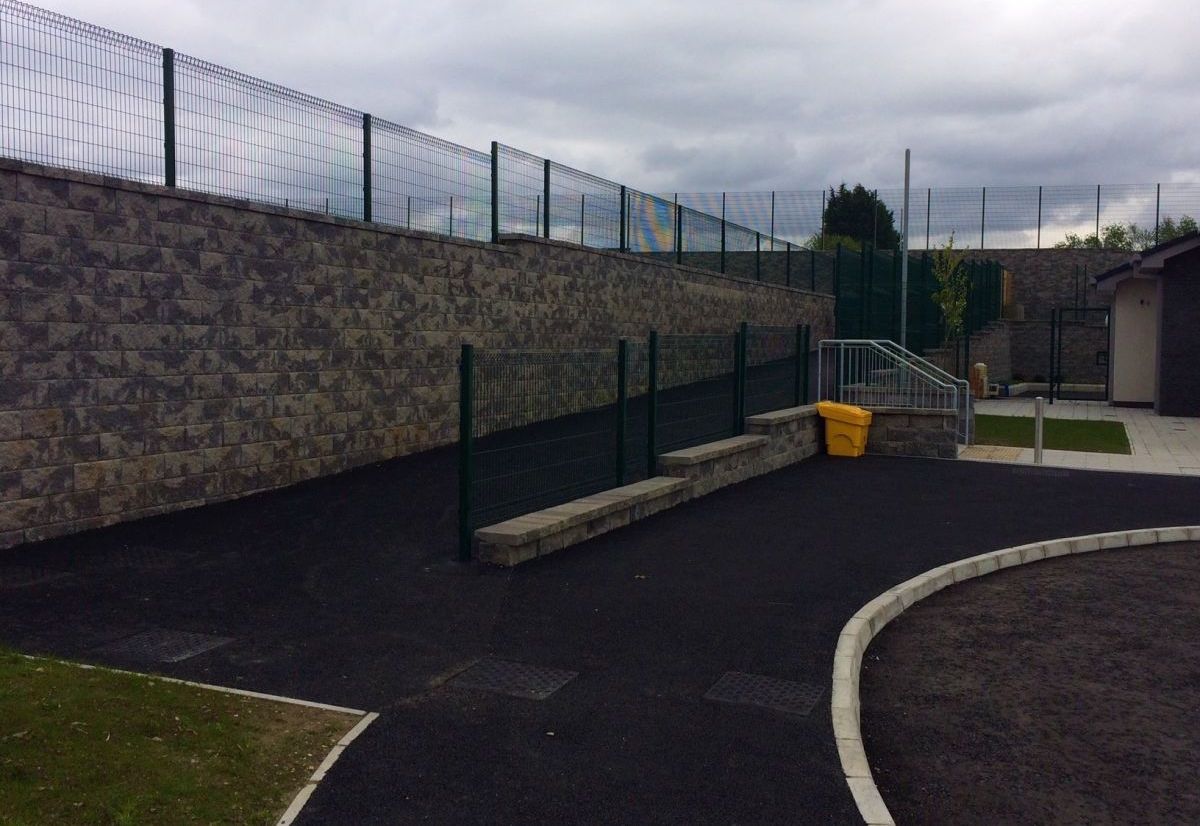 MacWall Vertica supporting sports pitches
Former Clooney Army Base in Derry / Londonderry, Northern Ireland was to become a new education campus for Foyle College and Ebrington Primary School and Nursery School. Heron Brothers were the successful contractor and appointed Maccaferri to design and supply the retaining walls required on-site.
A total of 6nr retaining walls were required across the 38- acre site. The £27m project on the site of the former Clooney Army base would allow for the amalgamation of Foyle College and Ebrington Primary School and Nursey on one site.
The retaining walls were needed to overcome differences in site levels of up to 5m and at a maximum would reach a length of up to 195m. The retaining walls would provide the necessary retention to allow for the construction of sports pitches, playing fields and walkways.
Maccaferri proposed the use of the MacWall Vertica 4° Segmental Block Retaining Wall System. The 4° batter of this system creates an almost vertical front face and allows for space at both the toe and top of the wall to be maximised. The 4° blocks also have an "Anticlimb" characteristic and therefore were ideal for use within this education campus.