Reinforced Soil Walls and Slope Reinforcement
VILLENEUVE LA GARENNE - 92 - France
Conseil Général des Hauts de Seine (92)
Chantiers Modernes (94) - France Maccaferri
Conseil Général des Hauts de Seine (92)
EXTENSION OF THE CHANTERAINES PARK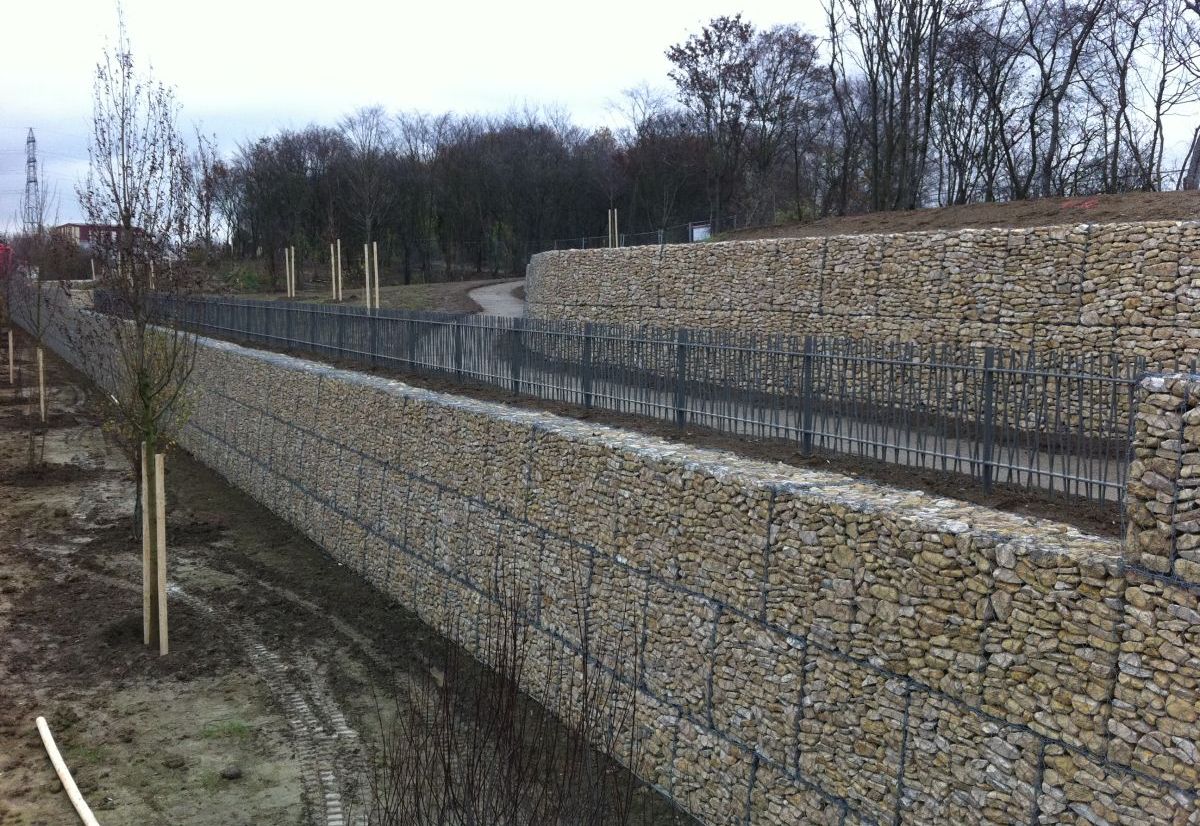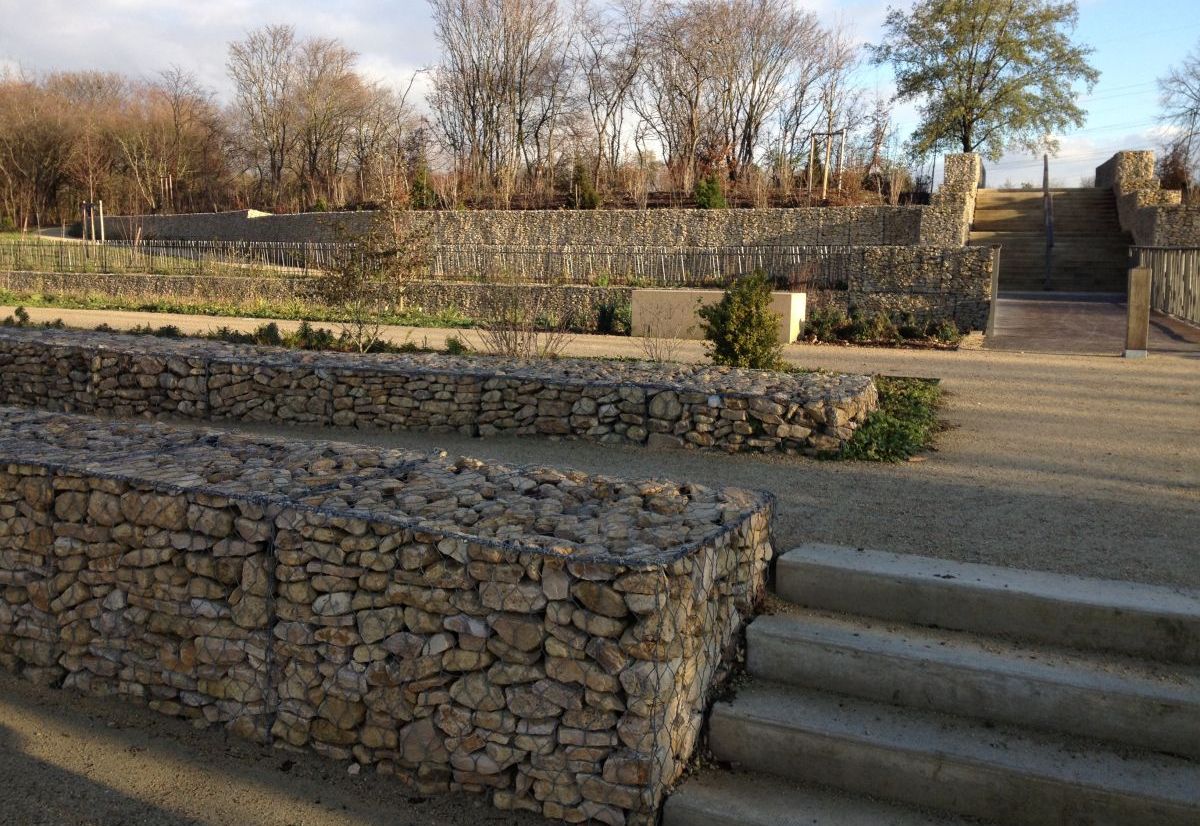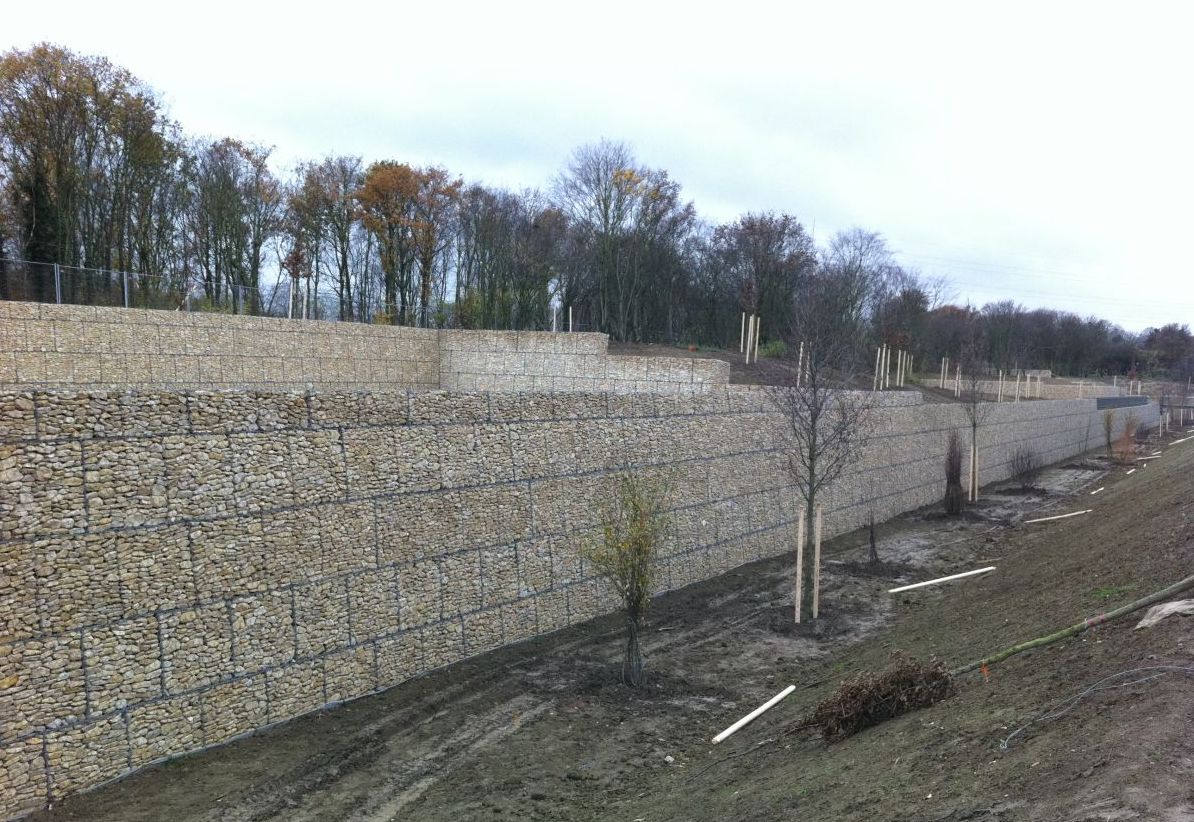 To the north of the Parc des Chanteraines, in the commune of Villeneuve-la-Garenne (92), there was an area of fallow land that was to be put to good use. The presence of birds protected by the European Community, such as the Little Bittern and the European Kingfisher, meant that the Conseil Général had to create a landscaped area including a ditch that could accommodate both these birds and the park's walkers.
The Conseil Général 92 chose double-twist gabion cages because they allow the filling materials to show through easily. The infill stone chosen comes from the Saint Maximin basin (60), which is better known for supplying stone for historic monuments.
The combination of the cages and the infill material resulted in a structure that blends in perfectly with the landscape of the Parc des Chanteraines, including a 4.50 m high weight-bearing wall with a 1 m railing and the integration of a metal footbridge.