SIOCON, ZAMBOANGA DEL NORTE  - REGION IX - Philippines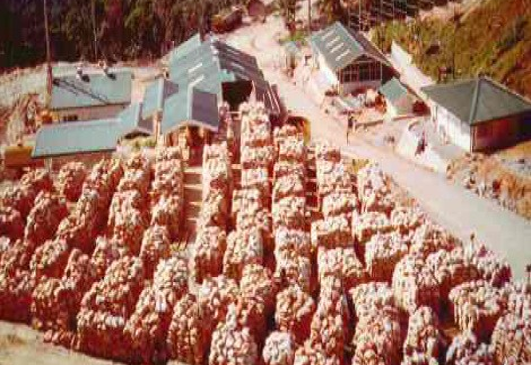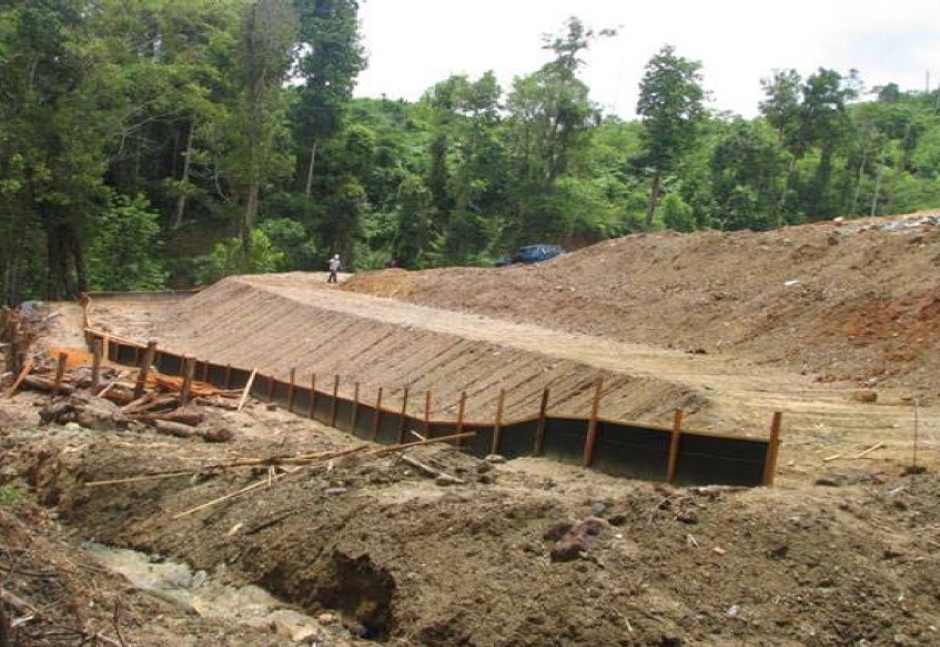 The Canatuan Mine is the first foreign-funded mineral exploration project in the Philippines since the passing of Philippine Mining Act of 1995. The mine is wholly owned and operated by TVI Resource Development, the Philippine operating affiliate of TVI Pacific (a resource company based in Calgary, Alberta, Canada). The site is located in the town of Siocon, Zamboanga del Norte, Philippines. It is based on a copper and zinc massive sulphide mineral deposits. During restoration works at the disturbed areas of the mine site, loose sediments were observed all over the place. To reduce impact of surface runoff and prevent erosion, the loose sediments must be contained.
To contain loose sediments and mitigate erosion, Maccaferri engineers recommended a silt fencing system using MacFence, a light, woven polypropylene geotextile. TVI Pacific engineers approved the concept. MacFence was attached to wooded posts at definite intervals and placed on all areas possibly affected by erosion of loose sediments perpendicular to slope length. Although temporary, the fence system was found to be a better alternative and more economical than other options.