TAGANITO, SURIGAO DEL NORTE - REGION XIII - Philippines
Sumitomo Mitsui Construction Co., Ltd.
TAGANITO MINES (PHASE II)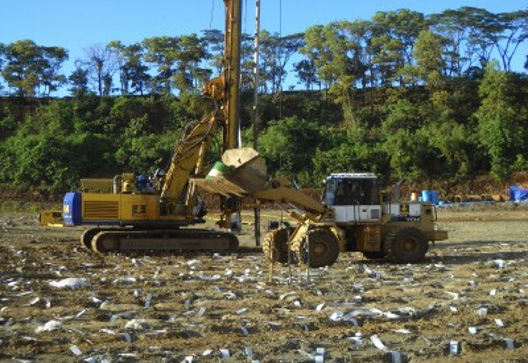 August 2010 – During Construction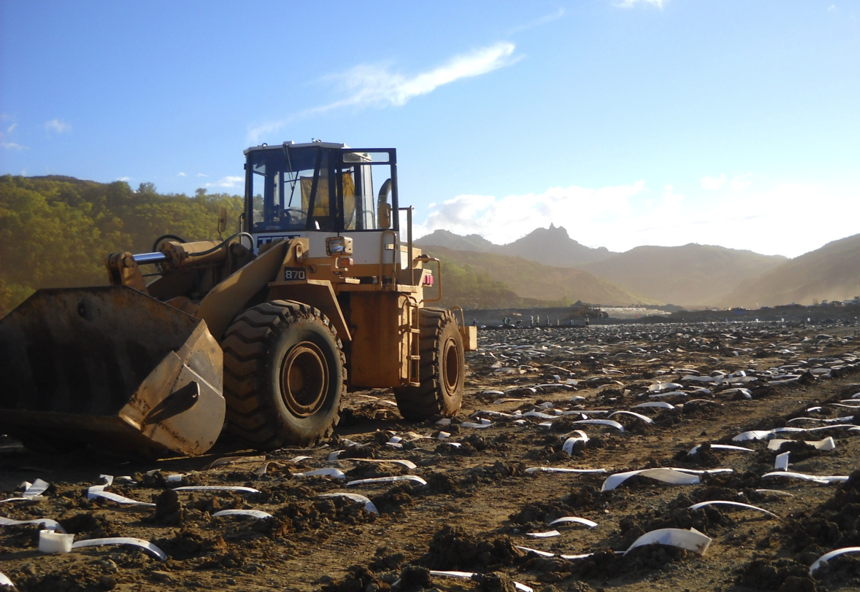 TAGANITO MINES (PHASE II)_1
Major development works were undertaken at Taganito Mines in Taganito, Surigao del Norte, Philippines for the mineral explorations in the area. Two of the major works were: a) Phase I – realignment of existing creek that traverses the location of major facilities, and b) Phase II – ground improvement works at the location of major facilities. In Phase II, due to shallow groundwater and thick deposits of clays at the location of mines' important facilities, ground improvement was required to expedite soil consolidation and reduce projected long term settlement, which could affect the integrity of mine structures.
With the owner's engineers, prefabricated vertical drains (PVDs) were found to be the most economical and viable solution for consolidation of saturated clay deposits. Maccaferri's MacDrain PVDs was introduced and has been duly approved in the project. A specialty contractor (Bauer) was commissioned to install MacDrain PVDs into their designed depths and spacings. MacDrain PVDs are drainage geocomposites consist of polypropylene drainage cuspated core covered with a spun-bonded polyester filter geotextile. The geotextile allows only water to pass into the drain's core while restricting the movement of soil particles to avoid clogging and ensure efficient consolidation.