SUBIC, ZAMBALES - REGION III - Philippines
Hanjin Heavy Industries Construction, Inc.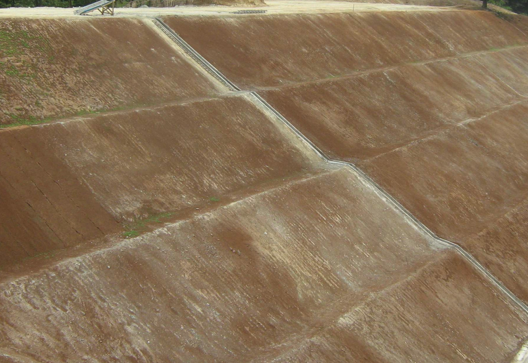 March 2009 – During Construction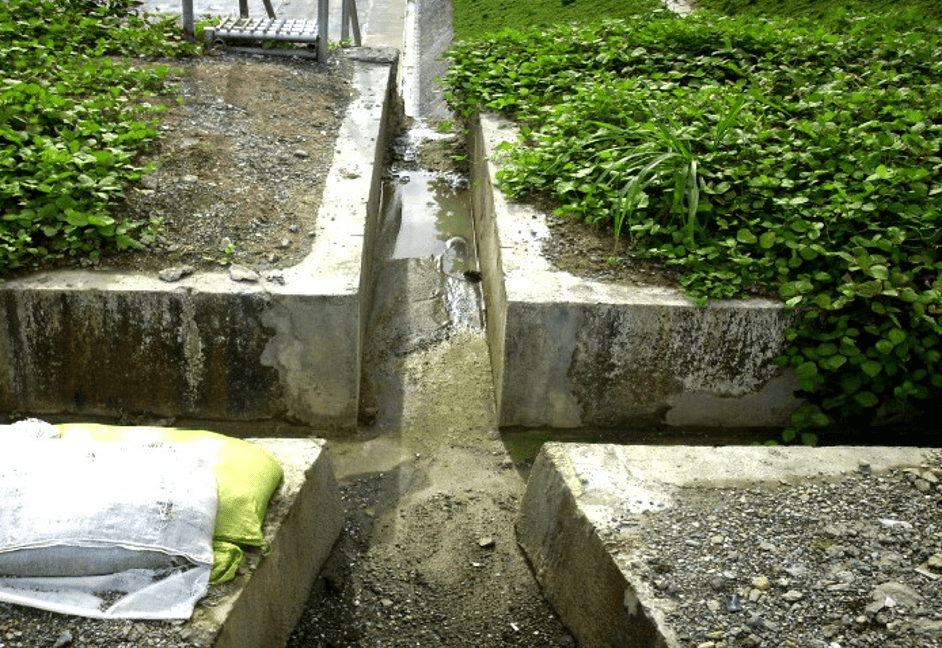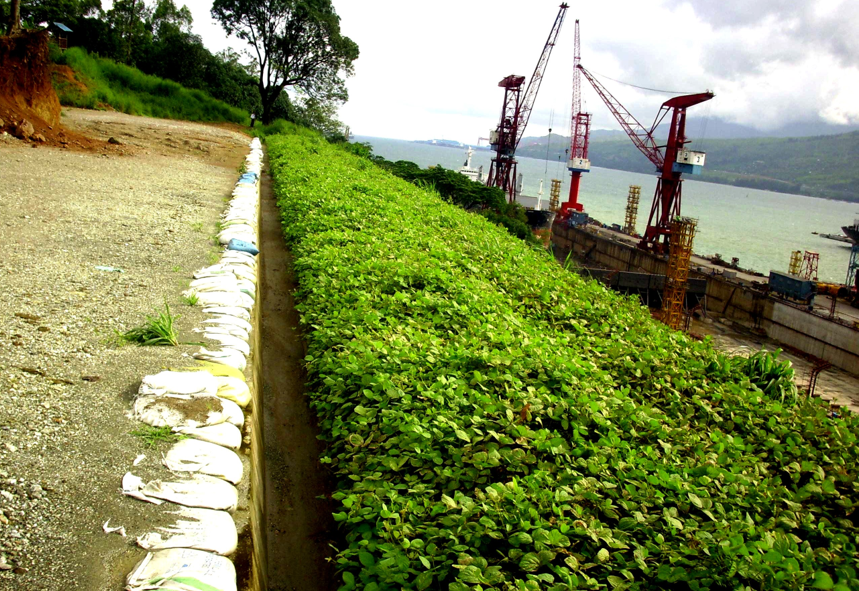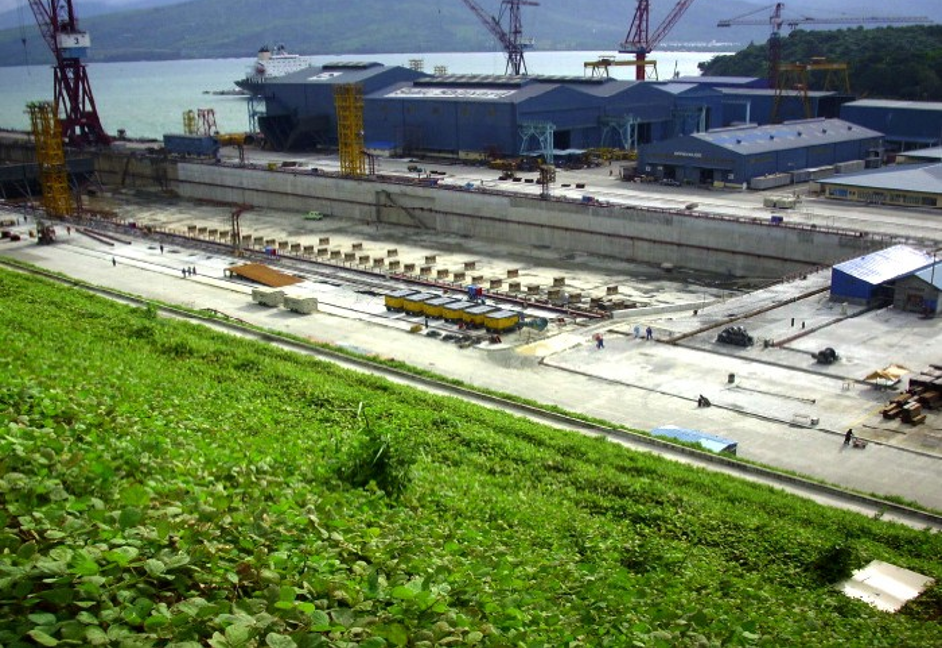 The Hanjin Subic Shipyard in Subic Freport Zone, Zambales is the biggest shipyard ever built in the Philippines, and is known to be the fourth largest in the world. To make the development of the shipyard possible, cutting of slopes up to 40 meters in height and filling of some depressed areas were required especially for the construction of access roads. During rainy season, exposed cut slopes were prone to erosion, which results to damage of property and work stoppage. Hanjin engineers required to have a permanent solution to the erosion problem.
As a result, the Project Consultant (E.R. Sibulan Construction) designed a solution. After site investigation, Maccaferri engineers proposed a cheap erosion control geoblanket, locally produced, and made of 100% coconut fibers, BioMac "C", combined with hydroseeding and adequate surface drainage system. BioMac 'C' provided the necessary cover of the exposed cut slopes to mitigate erosion considering high rainfall intensity, strong water run-off, and erodible soil conditions. BioMac 'C' acts as temporary ground protection, seed protection and moisture retention for vegetation, soil and root insulation and grass reinforcement, and it minimizes rainfall impact. It is cheap, light-weight, convenient to handle, and easy to install.