AMBUKLAO, BOKOD, BENGUET - CORDILLERA ADMINISTRATIVE REGION - Philippines
SN-Aboitiz Power-Benguet, Inc.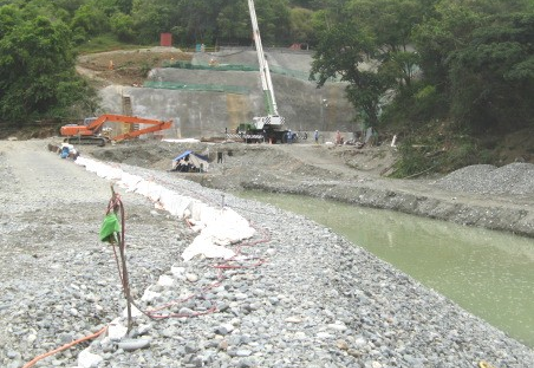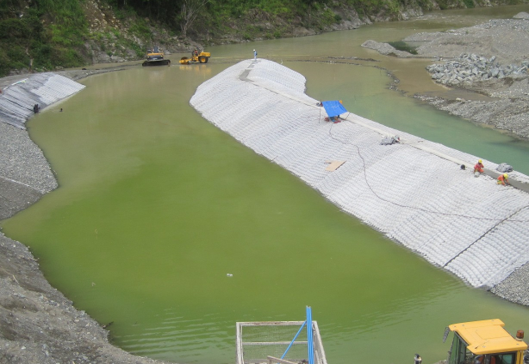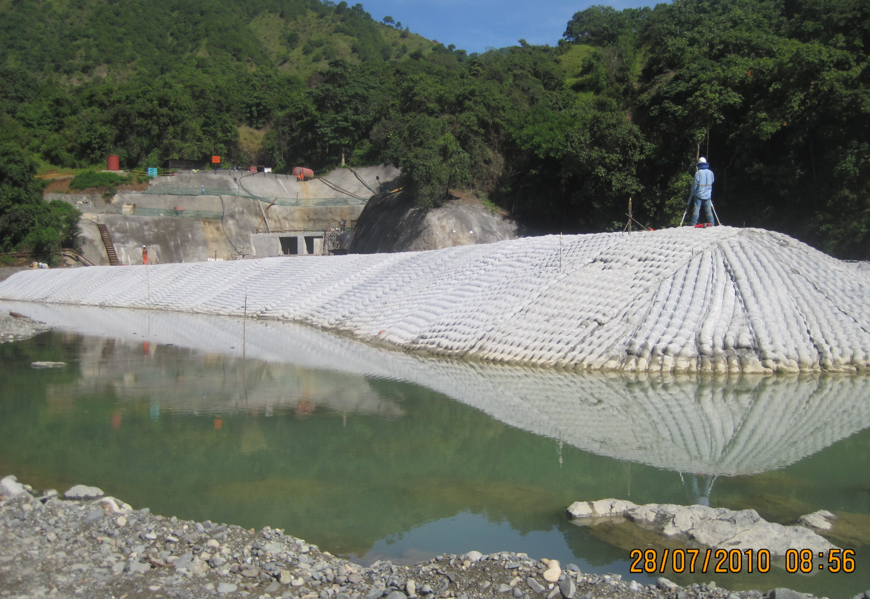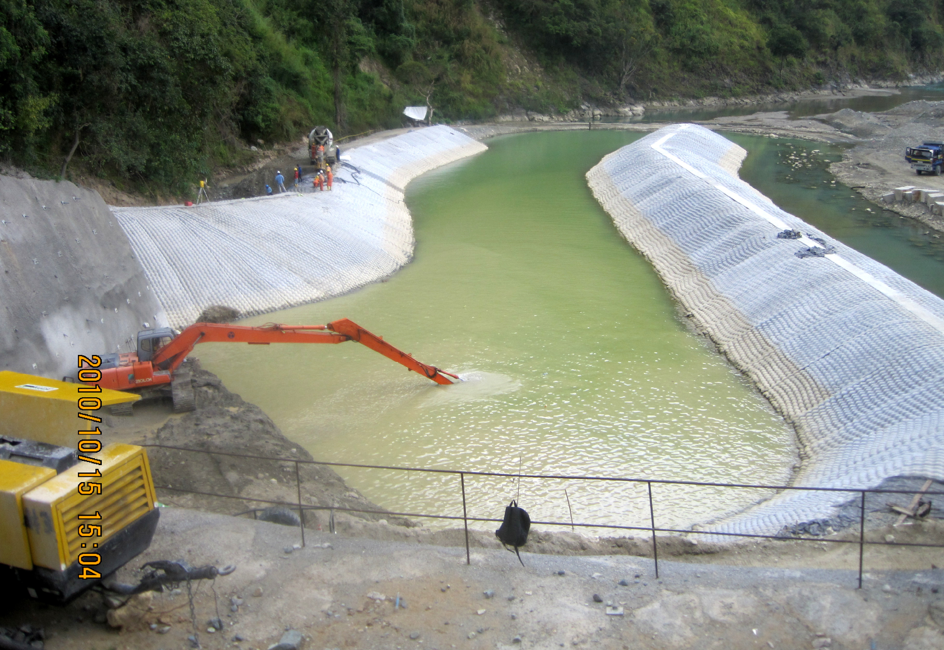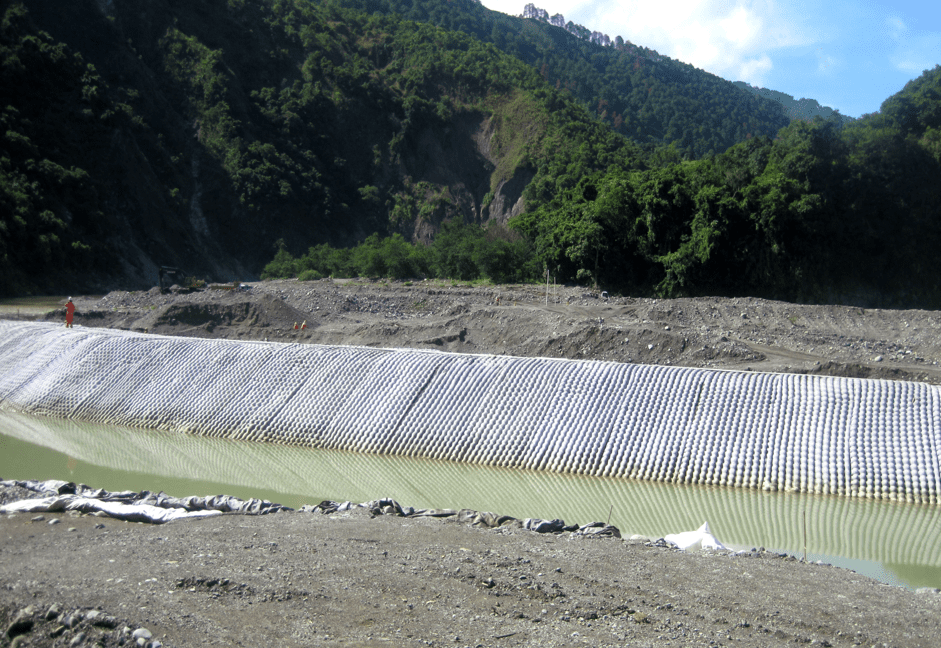 Ambuklao Hydroelectric Plant is located in the mountains of Bokod, Benguet and is about 36 kilometers northeast of Baguio City, the summer capital of the Philippines. Ambuklao HP was designed to provide 75 MW of energy to the Luzon power grid. When SN Aboitiz Power—Benguet, Inc. took over the operation of the power plant, they began major rehabilitation and upgrade of the facility. Part of the major rehabilitation was its tailrace — the downstream part of the dam, where impound water enters the Agno River. The tailrace must be able to resist turbulent waters, thus it required a rigid erosion protection that can be easily installed whilst must be heavy enough to prevent hydrostatic uplift.
After careful evaluation of the site conditions, Maccaferri engineers recommended its MacFormer Type II geotextile grout mattress made of woven geotextile for erosion protection in a hydraulic setting. A layer of MacTex nonwoven geotextile was placed between the MacFormer mattress and and the core of tailrace for separation, filtration, and additional erosion protection.
Used Products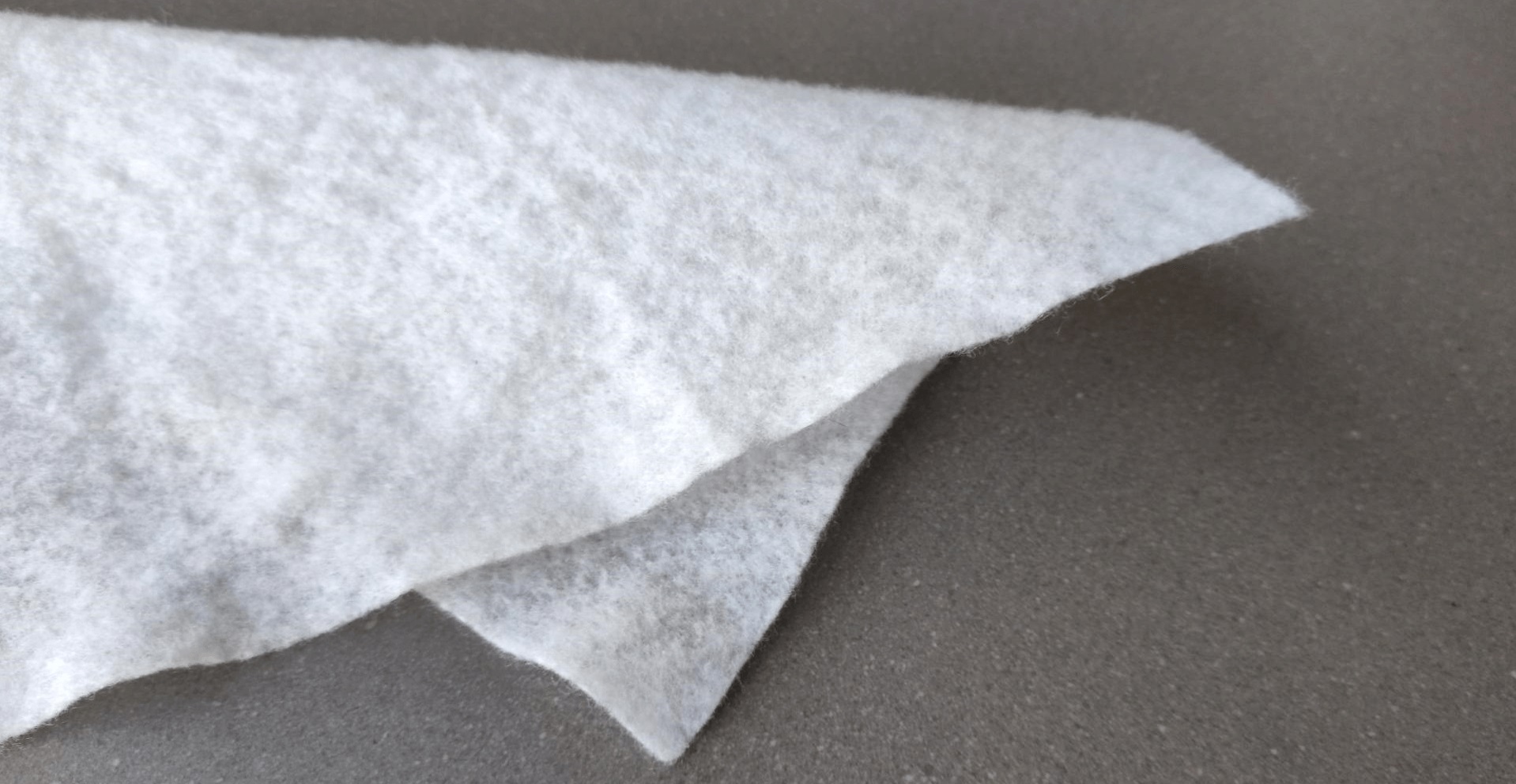 Nonwoven Geotextiles
Nonwoven geotextiles are flat textile structures consisting of synthetic fibres casually assembled by needle punching and/or thermal processes; the
View