UNLOCK A WORLD OF POSSIBILITIES
Discover the innovative potential of Maccaferri's Multicomposites geosynthetics, which redefine the geosynthetics landscape by providing a versatile solution that serves various functions. Immerse yourself in the transformative future of geosynthetics with Multigeocomposites, enhancing performance, precision, and cost-efficiency for exceptional project results and streamlined workflows.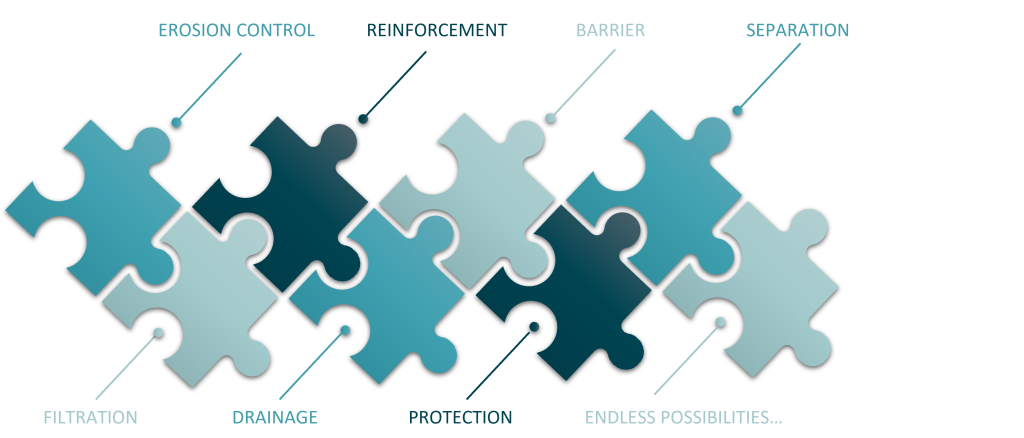 EROSION CONTROL
Combining diverse geosynthetic elements in our multicomposite effectively mitigates erosion, stabilizing terrain on slopes and riverbanks.
REINFORCEMENT
The multicomposite, integrating different geosynthetics, reinforces soil strength, enabling the construction of resilient roads and retaining walls on challenging terrains.
FILTRATION
Our versatile geosynthetic multicomposite acts as a superior filtration system, permitting water flow while retaining soil particles for optimal drainage and water quality.
DRAINAGE
Our multicomposite solution, incorporating varied geosynthetic components, excels at collecting and channeling water away from critical areas, ensuring efficient drainage.
BARRIER
The multicomposite, comprising diverse geosynthetics, forms an
impermeable barrier, effectively containing contaminants and preserving environmental integrity.
PROTECTION
With a combination of geosynthetic materials, our multicomposite provides robust protection, safeguarding vital structures from punctures, UV damage, and physical wear.
SEPARATION
Our innovative multicomposite, utilizing a mix of geosynthetics, maintains clear separation between different soil layers, upholding their distinct properties in construction projects.
Success Story: Cava Dè Tirreni
The Evolution of Geosynthetics: from the origins to the modern advanced solutions
For over 100 years we have been working alongside clients to develop nature-inclusive engineering solutions that can meet the needs of the present while anticipating the needs of the future.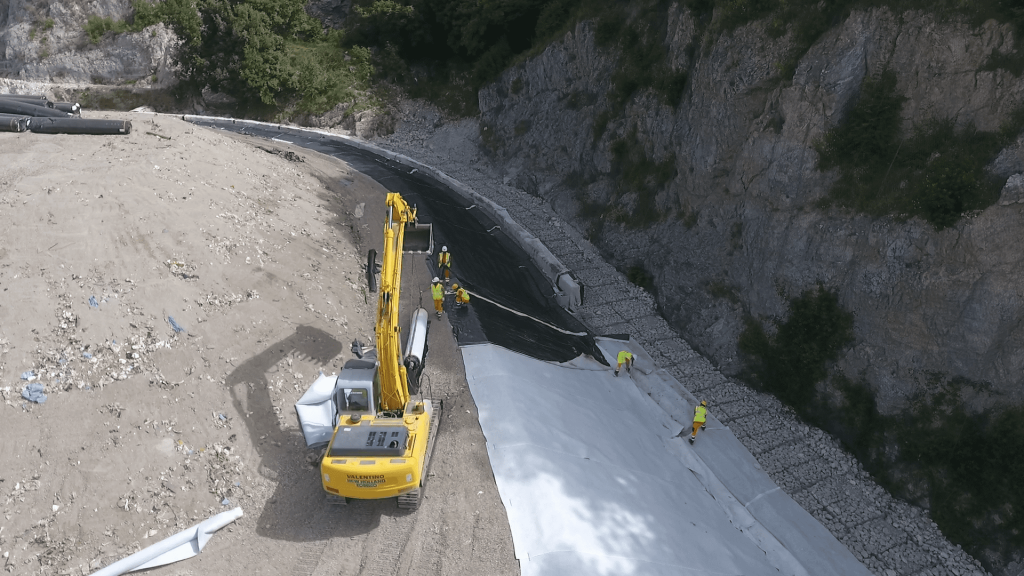 Fill out the form below to access our exclusive material over Multicomposite geosynthetics.