ENVIRONMENTAL PRODUCT DECLARATION
WHAT IS
EPD?
EPD is an independently verified and registered document that communicates transparent and comparable information about the life-cycle environmental impact of products.
An EPD® is a certified Environmental Product Declaration, which reports environmental data over the life cycle of products in accordance with the international standard ISO 14025.
The system is international, third-party verified and deliver flexible source information.
We achieved the EPD® certification, which communicates our attention towards the life-cycle environmental impact of the products during their production.
Raw Materials supply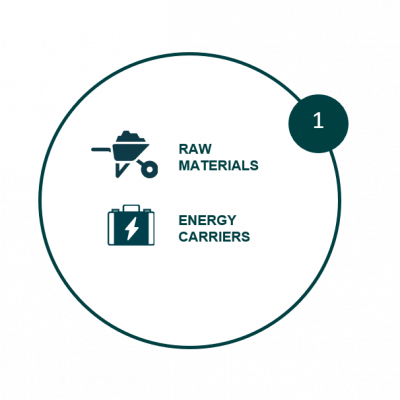 Transport of raw materials to the factory
Manufacturing