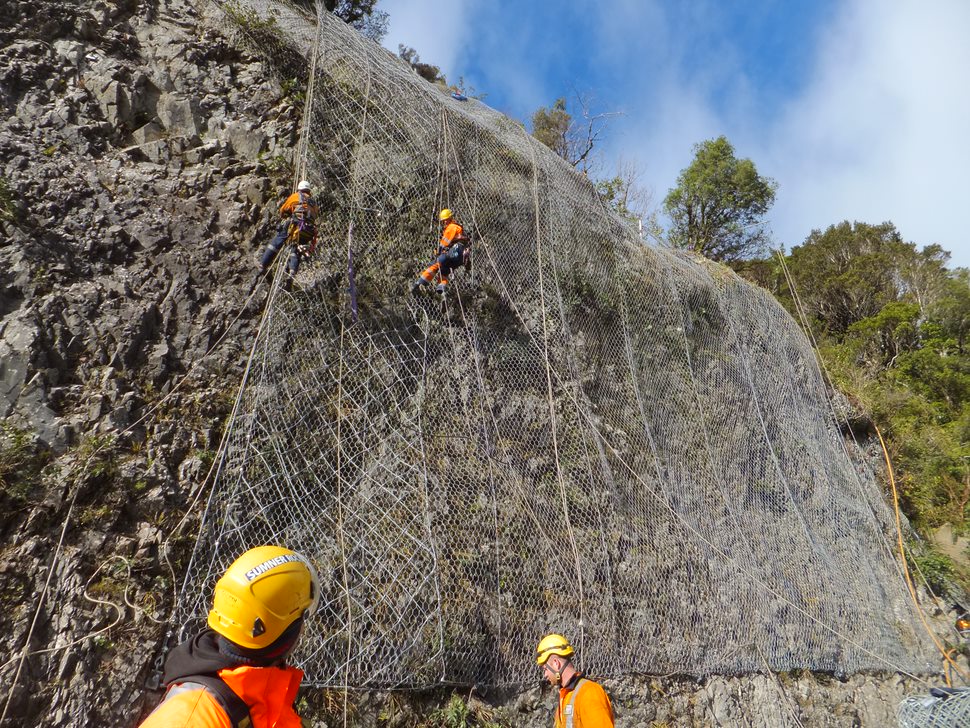 Maccaferri HEA Panels (High Energy Absorption) are the stiffest products within our Mac.RO(TM) Systems mesh range, offering extreme strength at low strain. Stiffness is more important than tensile strength of meshes as it affects the deflection of the system under load. The panels are woven from a single continuous length of high tensile strength steel wire rope, joined at each crossing point with the patented HEA 'double knot' connection.
Unlike single twist spiral rope nets, the construction of HEA Panels provides exceptional stress/strain performance with the lowest possible deformation. HEA Panels are used in secured drapery applications where a low deflection and high strength system is required. Due to the multi-axial performance of the panel, loads are transferred effectively to the anchors on the slope face regardless of the anchor layout.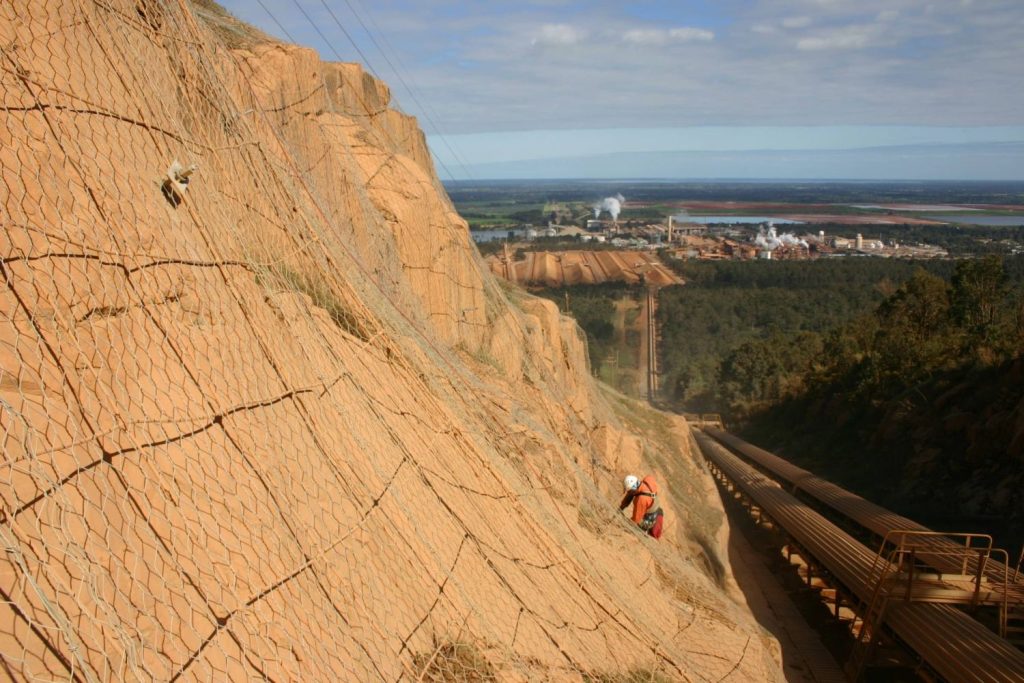 HEA panels made from polymer coated cables are also available for demanding exposure conditions. The patented knot connection is made by two bindings, each one obtained by looping a pair of steel 3.00 mm wires coated with Galmac, a Zinc-Aluminium (5%) alloy. The two bindings tightly envelop the ropes crossing each other. The panel is made of square meshes manufactured with one rope, secured by a pressed aluminium ferrule, according to EN 13411-3.
What we can do with Panels