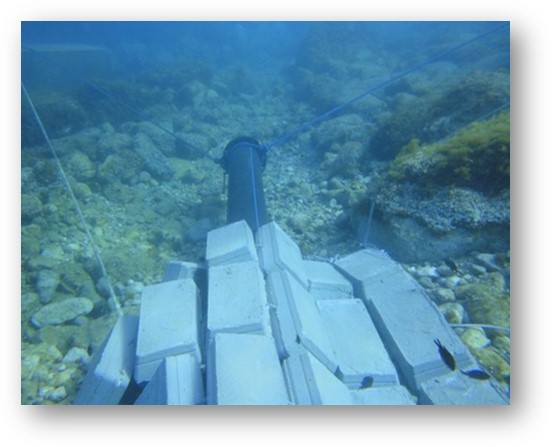 The Articulated Concrete Block Mattress (ACBM) is a rectangular unit made of concrete blocks joined together by polypropylene ropes. The mattress is flexible in two dimensions and is available in a range of thicknesses to suit the conditions required.The ACBM is used for the anchorage and protection of underwater pipelines, cables and for protecting the foundations of structures against water scouring.
Materials used are selected to offer the required design life in sea water and are chemically stable; there is no significant reduction in compressive strength of the concrete blocks. Lifting of the ACBM is carried out using a lifting frame which connects to the lifting loops. The high degree of flexibility allows the mattress to bend without compromising its integrity.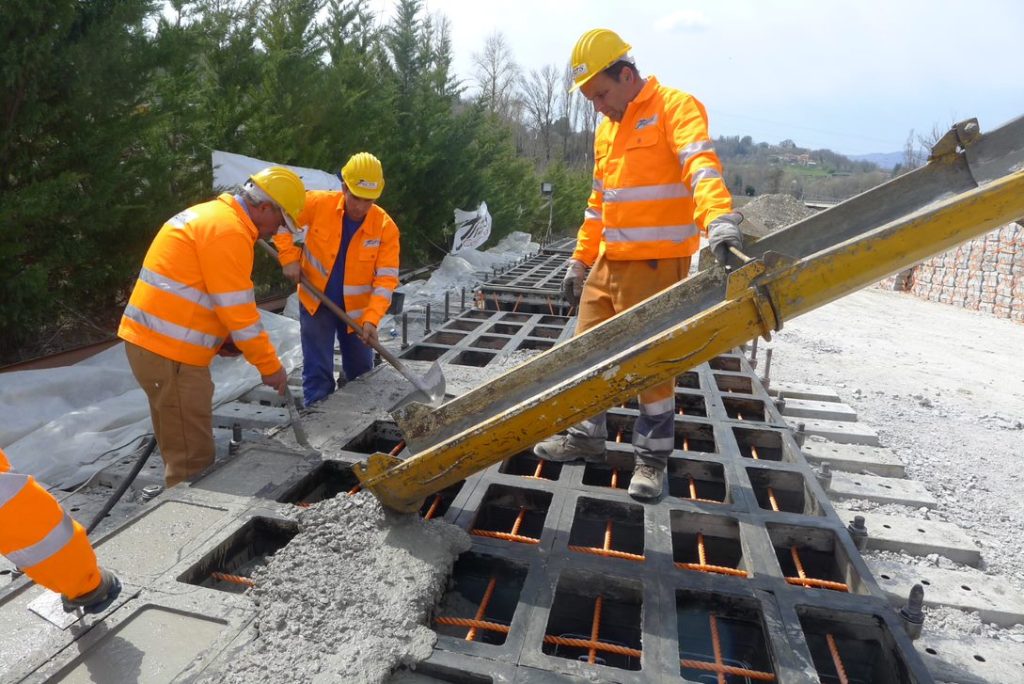 A key benefit of our ACBM is that the mattress formwork is modular and can be transported where needed and the mattresses cast as close as possible to the place of deployment. This limits expensive transportation costs of the product; also, bespoke mattress sizes can be constructed. Maccaferri ACBM have been tested in accordance with the recommendations of Det Norske Veritas DNV-RP-F107 and can resist, by up to 100% GREATER than, the maximum recommended energy.