Reinforced Soil Walls and Slope Reinforcement
DERRA BASSI - PUNJAB - India
Punjab State Roads & Bridges Dept.
TERRAMESH REINFORCED SOIL WALL TO APPROACH A RAILWAY OVER BRIDGE (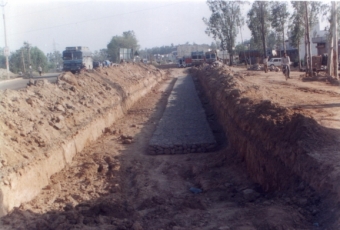 Initial site—Foundation preparation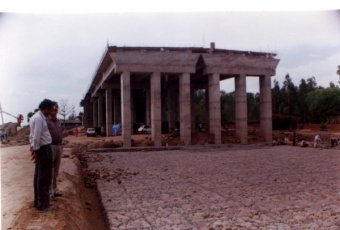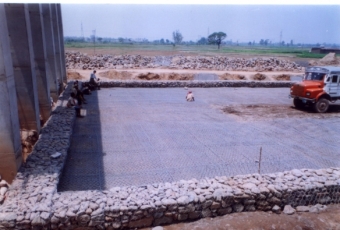 Punjab State Roads & Bridges Dept. allotted the project on BOOT basis (Build Own Operate & Transfer). As a part of the Road widening measures and Improvements to the Highway along Ambala – Kalka Road, a Railway Over Bridge was proposed over the Railway crossing along New Delhi – Chandigarh line at Derabassi. It consisted of around 500m of Approach Embankments on either side of the R.O.B. The Height of the Embankment ranges from 1m to 12m near the abutment. Keeping in mind the ease in construction along with its Environment Friendliness, Terramesh System was proposed. The total facia area was around 12,000 Sqm. Another factor favouring the use of the Terramesh System was inherent flexible nature of the System due to the presence of poor foundation soils, comprising of silt with traces of clay. Hence a 0.30m basal mattress was also provided as an apron protection.
The Terramesh System was preferred due to the cost effectiveness when compared with alternative solutions. The construction of Terramesh in fact did not require the placement of concrete block units or panels to be cast in place, requiring curing time and/or special labor and equipment. The structure highest section is 12 m above ground.
Used Products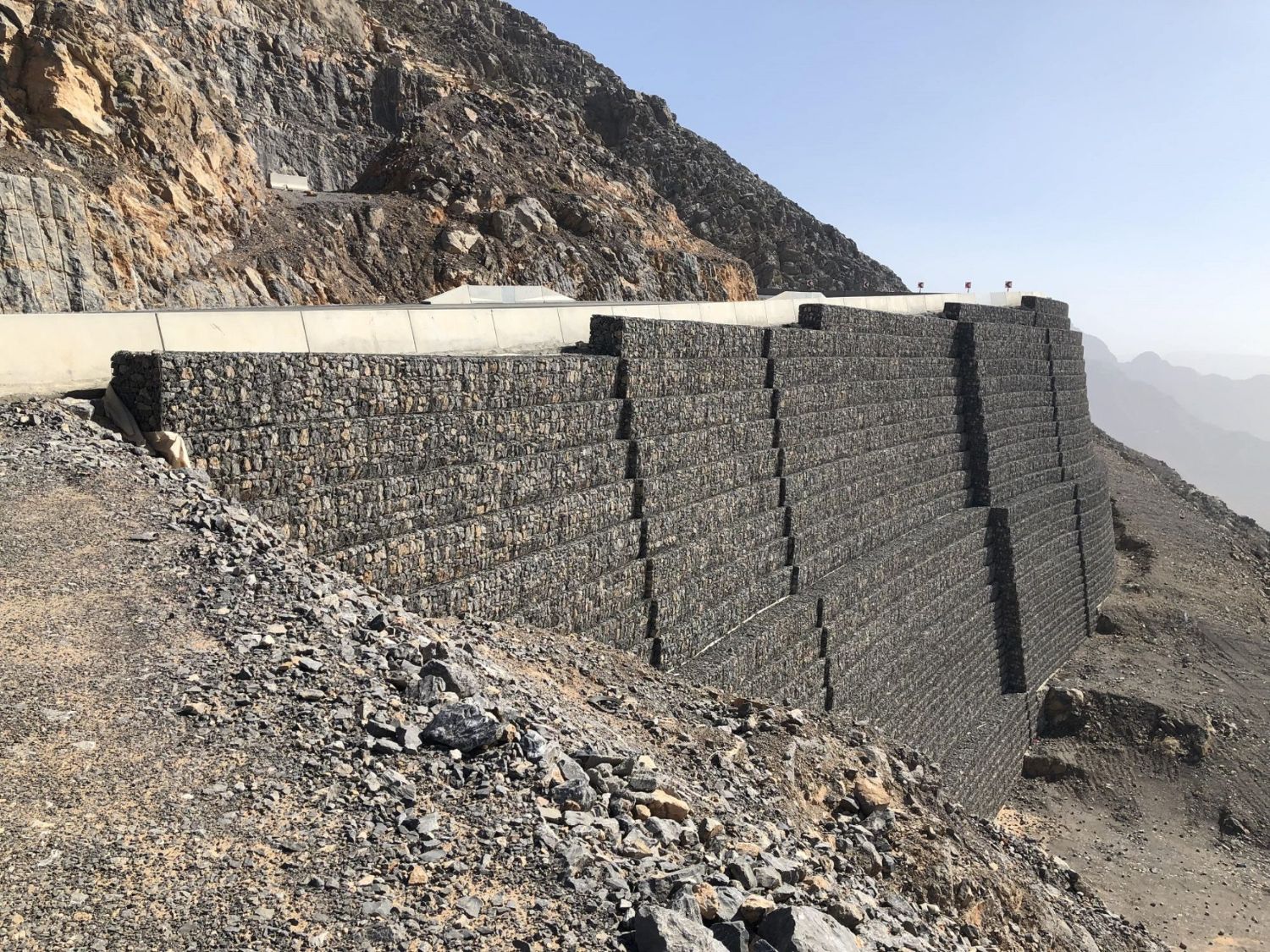 TerraMesh
Maccaferri Terramesh® Family includes different facing options to build a Mechanically Stabilized Earth (MSE) structures and Reinforced Soil Slopes
View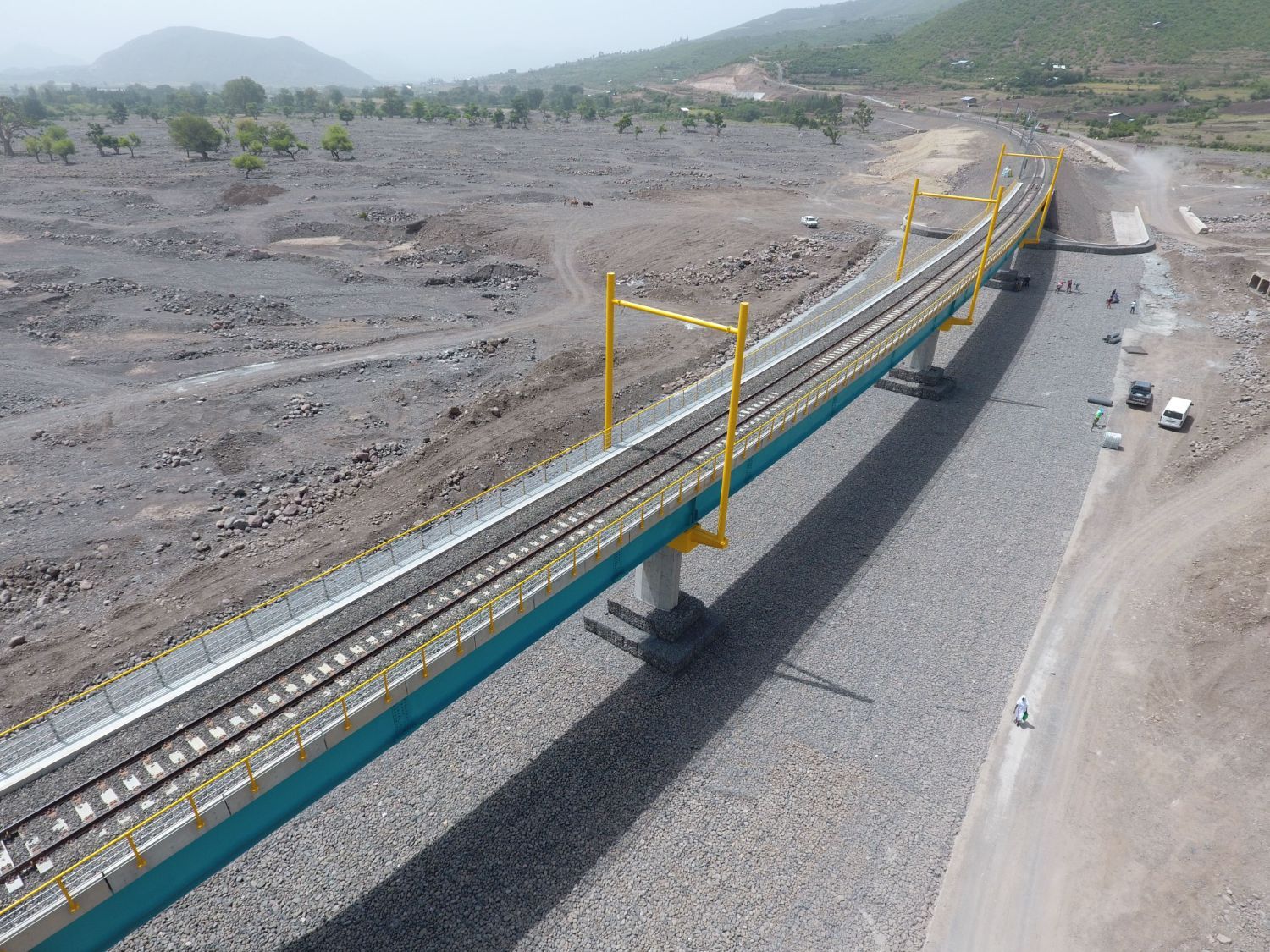 Reno Mattress Plus
Traditional river bank protections made with loose stones (rip-rap) require a thick layer of material to be effective. This is due to the fact that
View