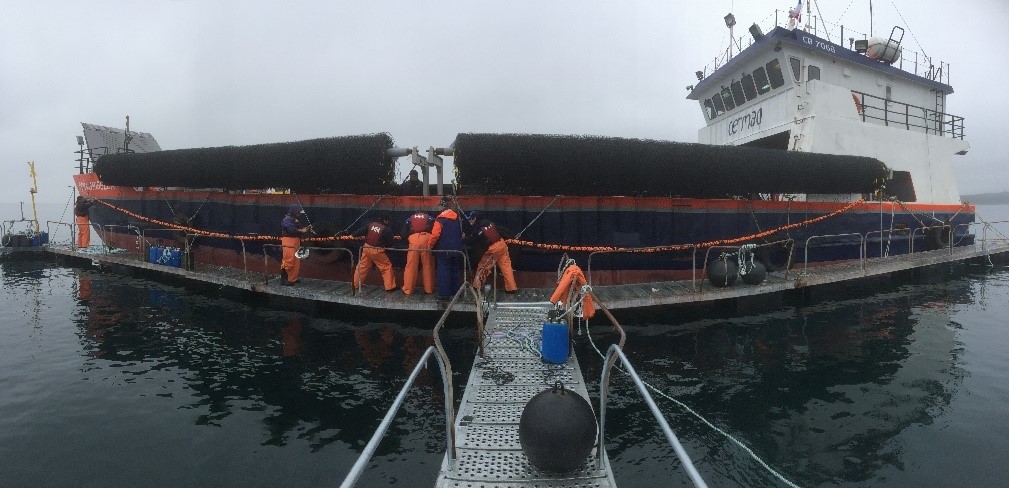 Maccaferri KikkoNet for the Engineered Aquaculture of the Future: Environmental solutions for the aquaculture and mariculture industry
KikkoNet is the innovative net made of UV stabilized, extremely strong and lightweight Polyethylene Terephthalate (PET) monofilaments, woven into a double twisted hexagonal mesh, with specific and unique characteristics. Net Pens made with Kikkonet, provide:
Optimum conditions for the growth of many fish species,
Reduction of the whole-life-costs,
Reduction of operational costs.
Key benefits
+ 200% Durability – KikkoNet can remain in water for years, without removal for cleaning or servicing.
– 65% Mortality – It was observed a 65% reduction in the mortality of the fishes with the attack of predators.
– 75% Lower Installation Costs – It was observed a 75% reduction in the diving hours during installation.
What we can do with KikkoNet
Sectors
Applications