Sustainable Water Management in Civil Engineering Structures
MacDrain: Sustainable, efficient geocomposites for durable structures, lightweight, easy installation, long-lasting performance.
06 /06 /2023



Sustainable water management in civil engineering structures
La gestione sostenibile dell'acqua nelle strutture di ingegneria civile
Gestión sostenible del agua en estructuras de ingeniería civil
The drainage of water is a crucial aspect for the serviceability and durability of civil engineering structures. For centuries, gravel has been used as a drainage material to prevent water accumulation and related negative impacts on man-made structures.
Over the past few years, the increasing demand for more efficient and longer lasting drainage solutions has led to the adoption of drainage geocomposites to fulfill drainage functions in civil and environmental engineering applications.
The MacDrain series is an advance and extensively tested range of drainage geocomposites that offers several advantages over traditional drainage solutions: lightweight, easy to handle, and quick to install, reducing labor and time costs. Additionally providing consistent and predictable performance over time.
Join our upcoming webinar to know more about it!
Il drenaggio dell'acqua è un aspetto cruciale per la funzionalità e la durata delle strutture di ingegneria civile. Da secoli, il ghiaia è stato utilizzato come materiale di drenaggio per prevenire l'accumulo di acqua e gli impatti negativi correlati sulle strutture artificiali.
Negli ultimi anni, la crescente domanda di soluzioni di drenaggio più efficienti e a lunga durata ha portato all'adozione di geocompositi di drenaggio per soddisfare le funzioni di drenaggio nelle applicazioni di ingegneria civile ed ambientale.
La serie MacDrain è una gamma avanzata e ampiamente testata di geocompositi di drenaggio che offre diversi vantaggi rispetto alle soluzioni di drenaggio tradizionali: leggerezza, facilità di maneggevolezza e rapida installazione, riducendo i costi di manodopera e tempo. Inoltre, fornisce prestazioni consistenti e prevedibili nel tempo.
Partecipa al nostro prossimo webinar per saperne di più!
El drenaje del agua es un aspecto crucial para la funcionalidad y durabilidad de las estructuras de ingeniería civil. Durante siglos, se ha utilizado grava como material de drenaje para evitar la acumulación de agua y los impactos negativos relacionados en las estructuras hechas por el hombre.
En los últimos años, la creciente demanda de soluciones de drenaje más eficientes y duraderas ha llevado a la adopción de geocompuestos de drenaje para cumplir funciones de drenaje en aplicaciones de ingeniería civil y medioambiental.
La serie MacDrain es una gama avanzada y ampliamente probada de geocompuestos de drenaje que ofrece varias ventajas sobre las soluciones de drenaje tradicionales: ligeros, fáciles de manejar y rápidos de instalar, lo que reduce los costos de mano de obra y tiempo. Además, proporciona un rendimiento consistente y predecible a lo largo del tiempo.
¡Únete a nuestro próximo seminario web para obtener más información al respecto!
Speakers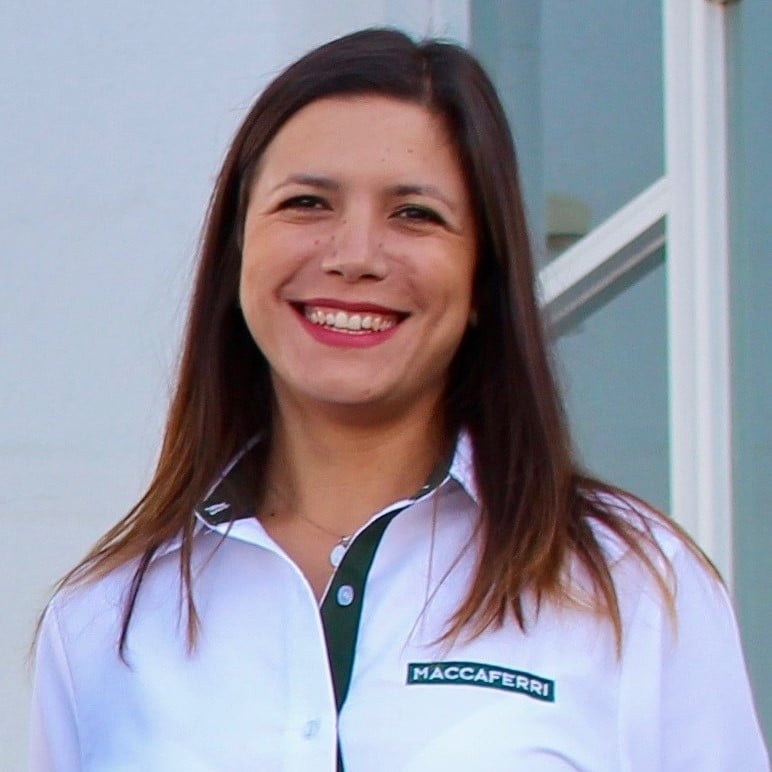 Marianna Lucia Ferrara
Business Development GSY Unit