Surface Strengthening and Support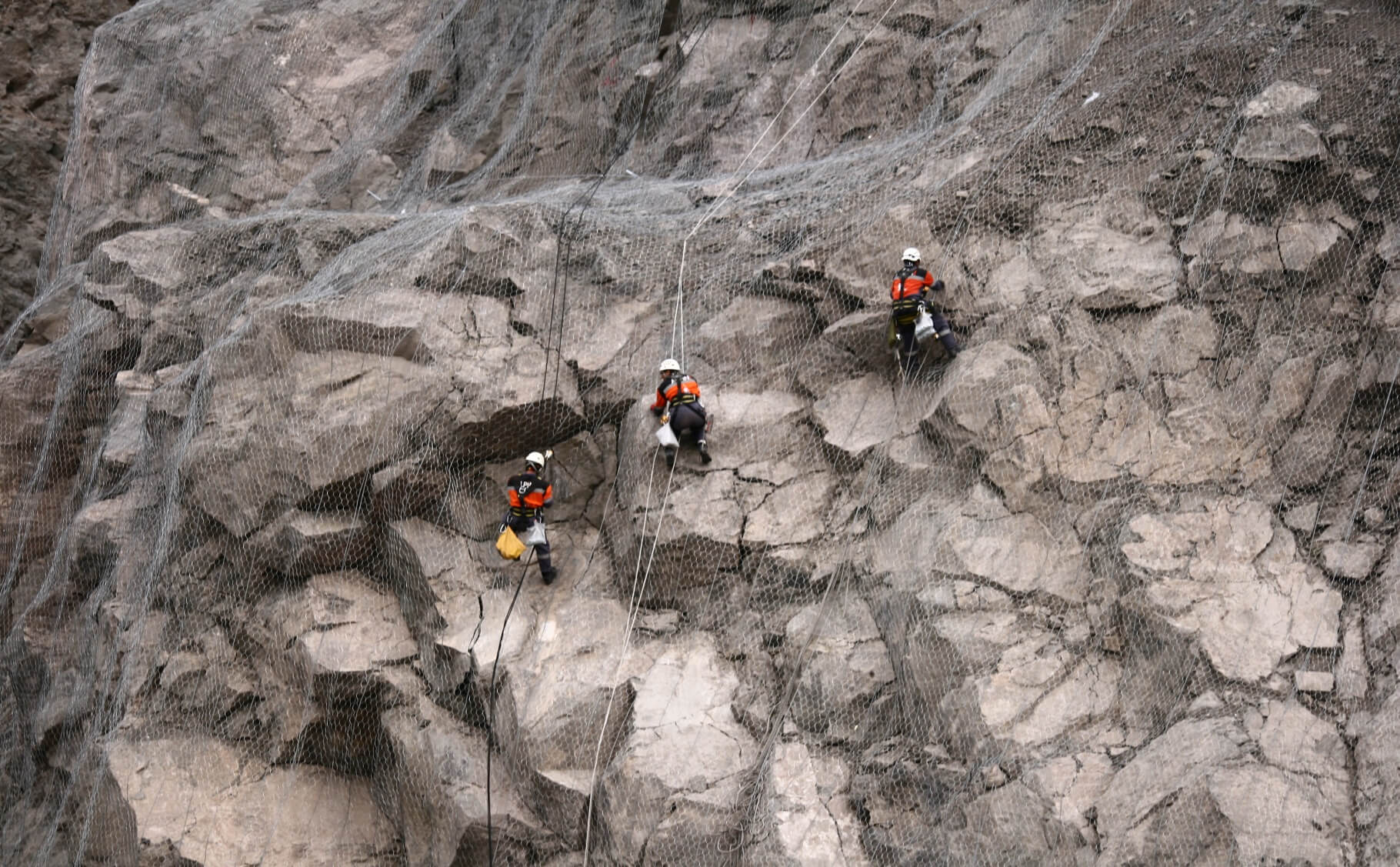 Certain rock slopes have an unstable surface layer which often requires additional stabilisation. We offer a range of surface strengthening and support systems with high strength mesh systems which are designed to work in conjunction with anchorages, to increase the stability of the unstable superficial layer.
In the real world, It is not possible for mesh systems, however stiff, to be a truly 'active' system, sufficient to prevent the initial movement of loose rock. only when the mesh has started to deflect does its capacity mobilise effectively. Therefore, the stiffer the product, the better able it is to resist these initial lateral forces.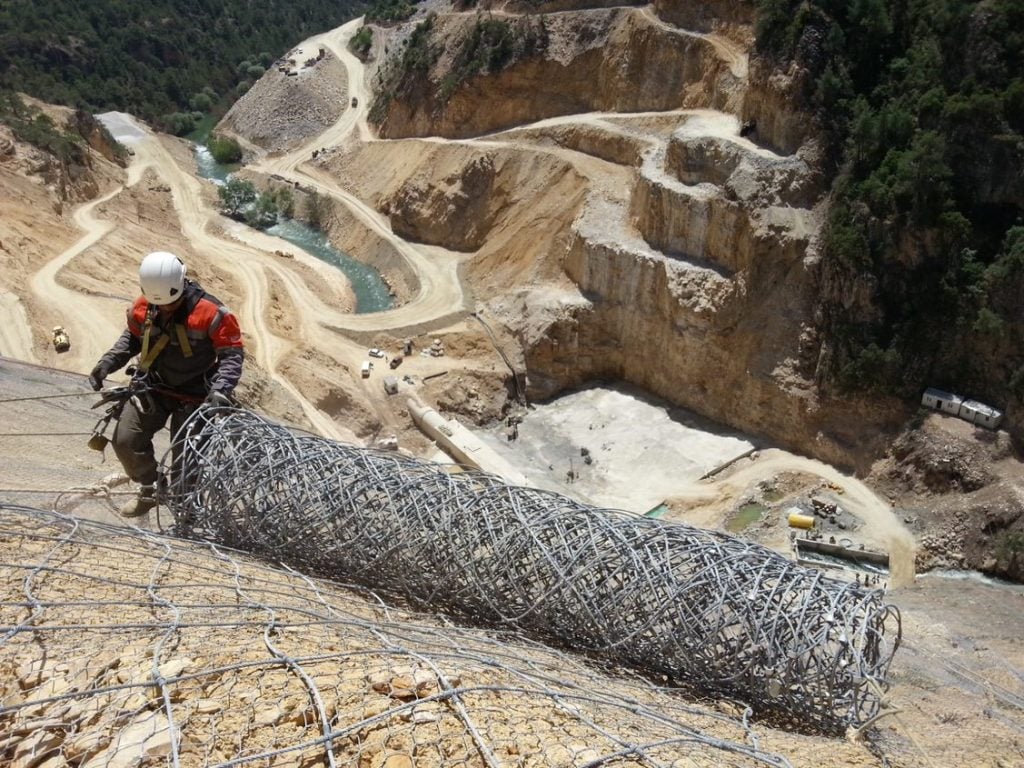 Our mesh systems are designed and tested in accordance to the highest standards to ensure the highest out-of plane stiffness whilst remaining quick and simple to install.
We provide our clients with our comprehensive technical advice to support the project at all stages. Our software assists designers in selecting the most appropriate surface stabilisation solution for their slopes. Get in touch with us to start designing safer slopes!