Seagrass Meadows and Reef Reconstruction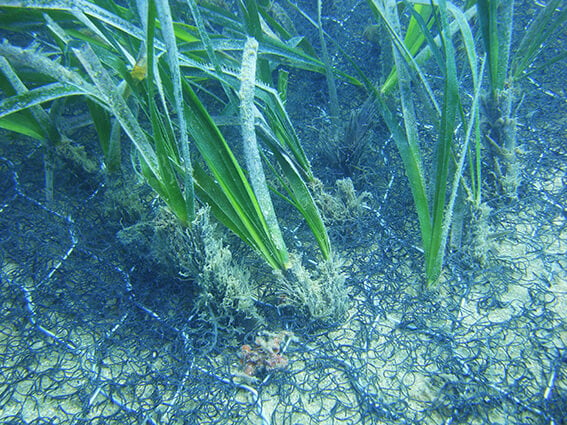 The importance of seagrass meadows. Seagrass meadows are important features in the coastal environment as they reduce flow velocities, increase sedimentation and limit erosion. In addition, they form important marine habitats for flora & fauna while also sequestering carbon.
Maccaferri solutions for helping the environment
Our solutions can be used to stabilise these important environmental structures, reducing current flows in the vicinity of seagrass meadows to assist in vegetation re-establishment.
We use our reinforced MacMat® geomats to provide root anchorage for vulnerable seagrasses as they attempt to colonise sea beds. A similar approach, often in combination with MacBags® and MacTubes® is used in the reconstruction of reef zones, damaged by storms.
Protecting salt-marshes. Whereas seagrass meadows are always underwater, salt-marshes are in the intertidal zone and are inundated daily. Salt marshes provide a buffer zone between the land and the sea and our solutions can be used to reinforce these important natural protection areas. They often require reinforcement of natural channels and erosion protection systems at their margins.