Reinforced Soil Walls and Slope Reinforcement
KUNINGAN - JAWA BARAT - Indonesia
PT. Wijaya Karya (Persero) Tbk.
RETAINING WALL AT KUNINGAN DAM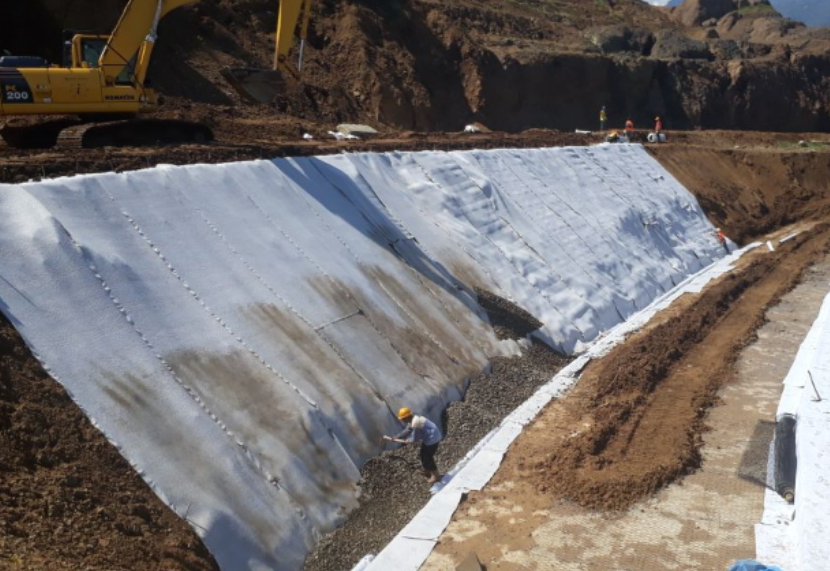 Installation of MacDrain as subdrain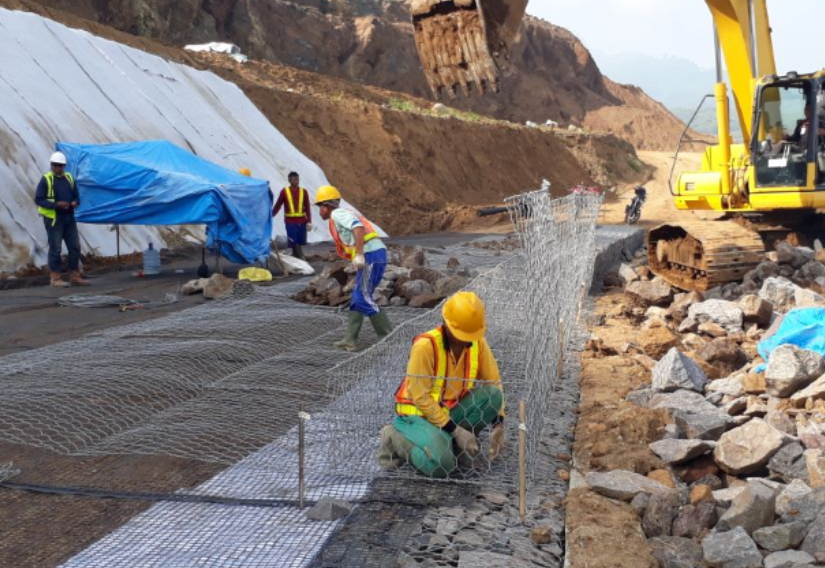 Installation of Terramesh System and MacGrid WG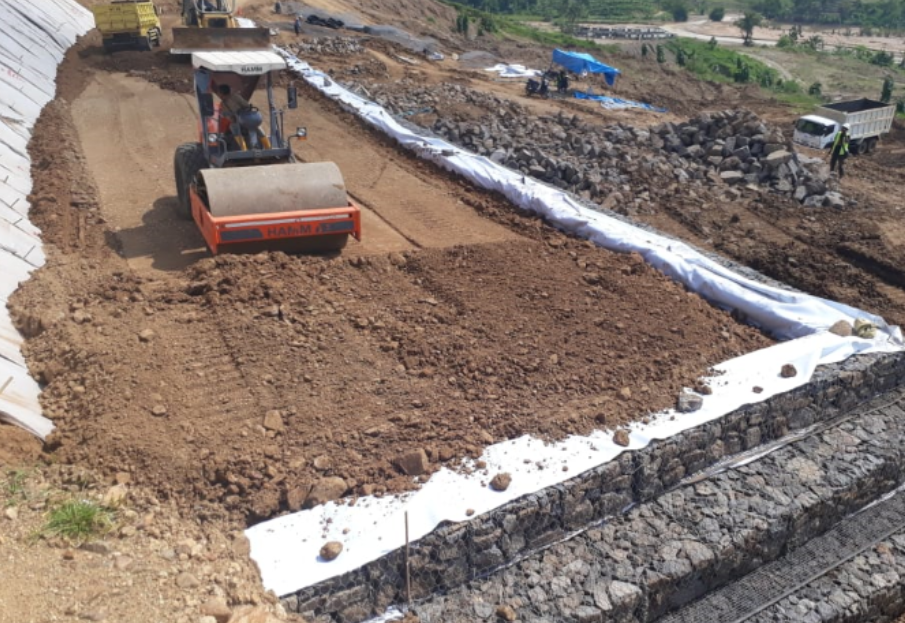 Compaction process of the structural fill
A cut slope at Kuningan Dam Project (Kuningan – Jawa Barat) needed to be reinforced to avoid stability failure. The original slope was cut to create space for the access road of the Dam. The selection of the right solution was necessary in order to build a cost-effective structure with prompt construction methods while fulfilling the standard of safety. Terramesh System by Maccaferri was selected in accordance with its easy installation method and capability to work together with available soil on site.
A combination of Terramesh System and geogrid combined with an additional structure of wrapped-around geogrid were built with 10.0m – 13.0m height. MacGrid WG as primary reinforcement has been installed and integrated with Terramesh system as secondary reinforcement or facia. The retaining wall structure was constructed on a concrete capping with bored-piles underneath. A well-compacted soil as structural fill along with the system fulfilled the safety design criteria for the retaining structure. A drainage composite called Macdrain was added as a subdrain system inside the retaining wall structure to control any potential development of pore water pressure which might become a problem in the future. Maccaferri Terramesh System shall grant some advantages such as: • Easy and Quick construction ; • Allows drainage on the facia of retaining wall ; • Earthquake resistant thanks to its flexibility ; • Cost-effective ; • Environmentally friendly.
Used Products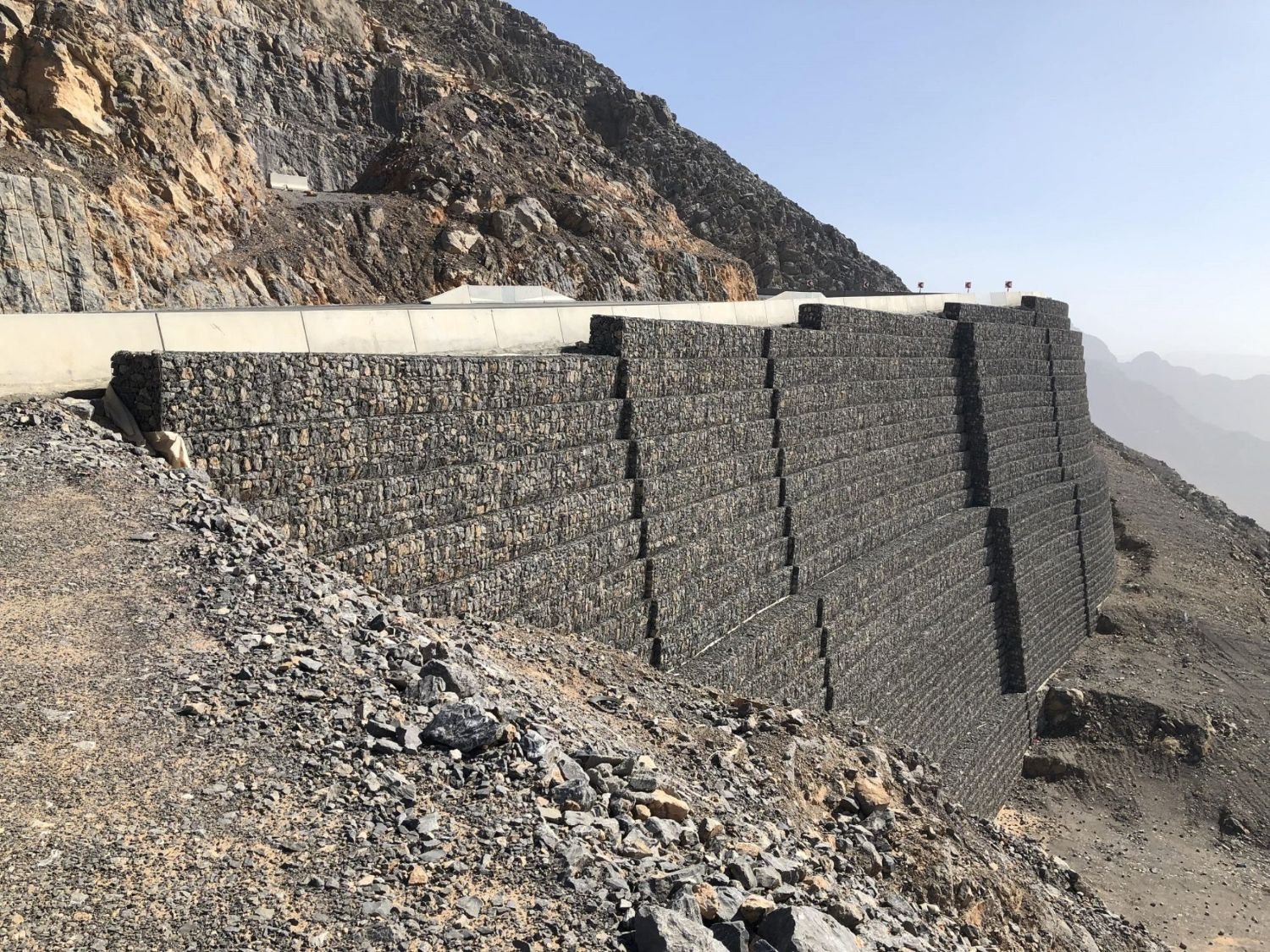 TerraMesh
Maccaferri Terramesh® Family includes different facing options to build a Mechanically Stabilized Earth (MSE) structures and Reinforced Soil Slopes
View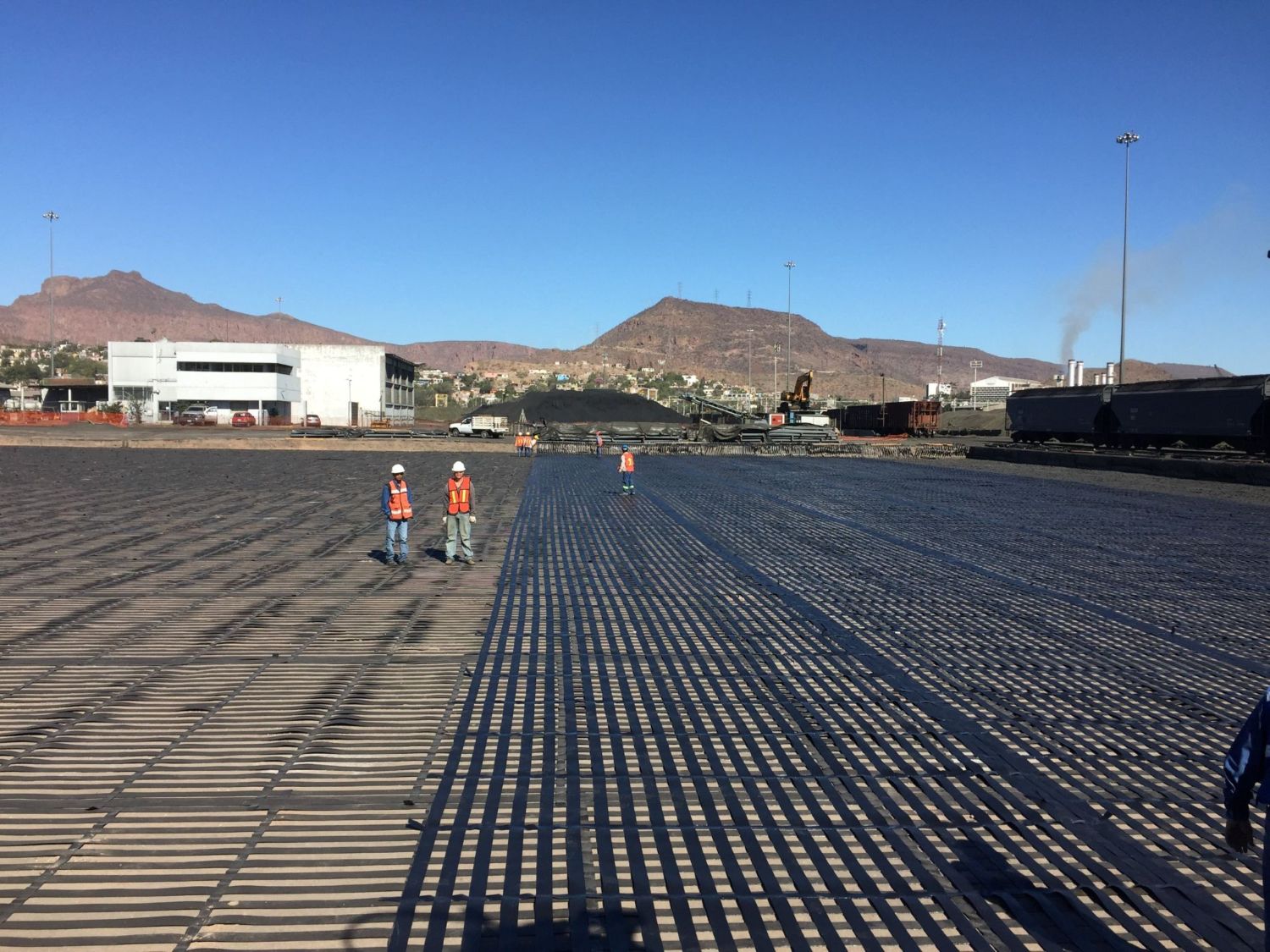 MonoAxial GeoGrids
Geogrids are used mostly for reinforcement purposes considering their peculiar structure is able to provide the necessary strength to reinforce the
View