MARIKANA - NORTH WEST PROVINCE  - South Africa

Part of the construction of the plant infrastructure at the new Marikana Platinum mine in the North West Province entailed providing access to the 20m high loading bin at the primary crusher. The complications associated with such a high earth retaining structure required the wall to be flexible in nature, since the wall had to accommodate: Excessive vertical and horizontal loads (150kPa and 850kN respectively) imposed by heavy duty Caterpillar 777 mining dump trucks. Dewatering of the mining area which could result in differential settlement. The presence of a layer of expansive materials in close proximity to the foundation of the structure. Dowding Reynard and Associates (DRA), Plant Design and Control Engineers for Aquarius Platinum approached African Gabions for design assistance.
A 22,5m high vertical Terramesh™ System wall was proposed. The inherent flexibility of the Terramesh™ System made it an ideal choice. The design was carried out in-house by Maccaferri Africa/African Gabions' Technical Department with the assistance of the MacStars 2000™ software package using International Design Guidelines. At the most critical section of the wall, reinforcement was provided every 0,5m in the form of 0,5m high Terramesh™ units. Additional polymer reinforcement, Terram 110/25, was installed every 1,0m vertical spacing. Reinforcement length behind the wall was in the order of 15m. To intersect the groundwater regime, a chimney drain was installed behind the reinforced zone with outlets taken through to the front face.
Used Products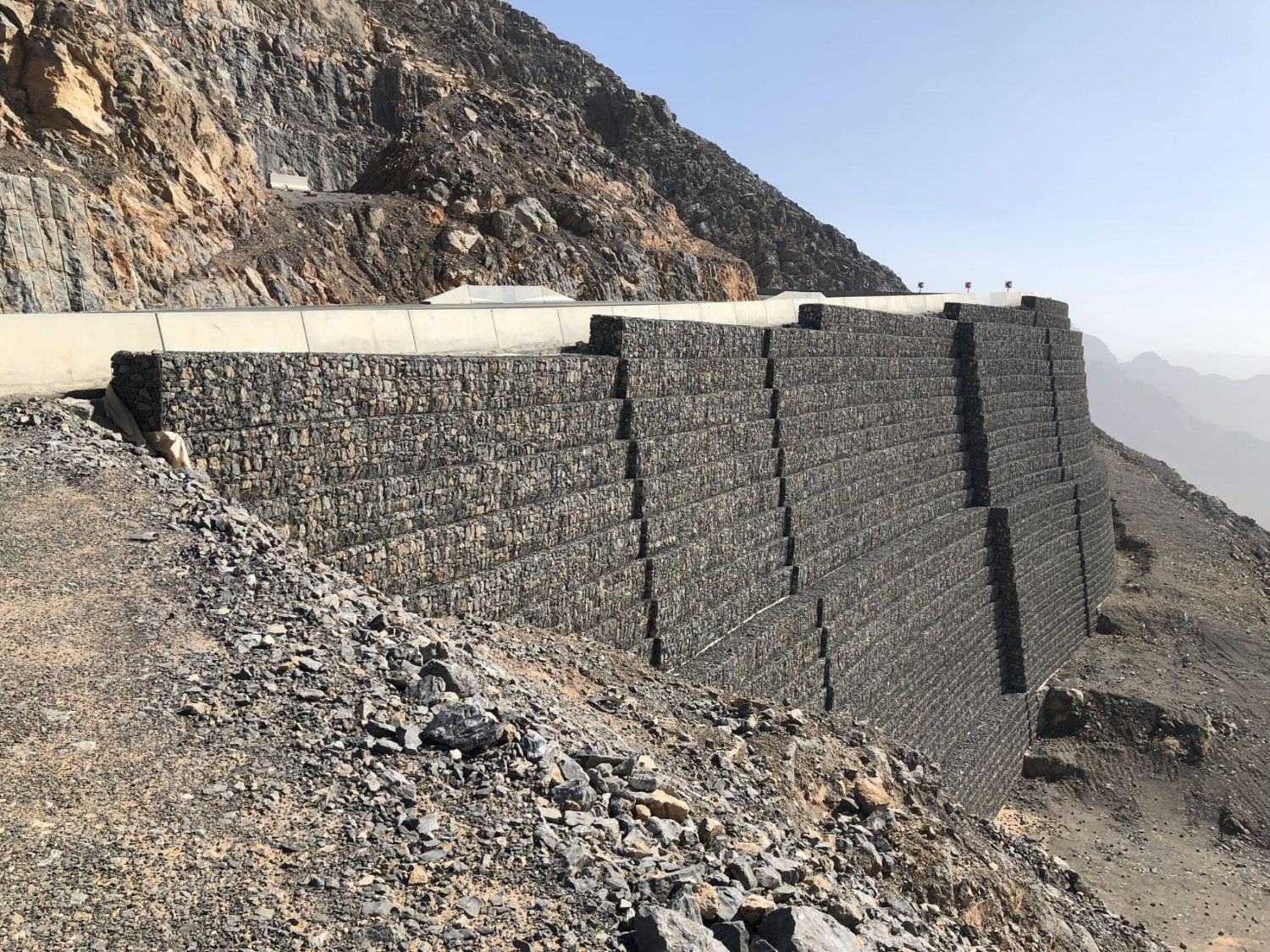 TerraMesh
Maccaferri Terramesh® Family includes different facing options to build a Mechanically Stabilized Earth (MSE) structures and Reinforced Soil Slopes
View