LOGAN TOWNSHIP - NEW JERSEY - U.S.A.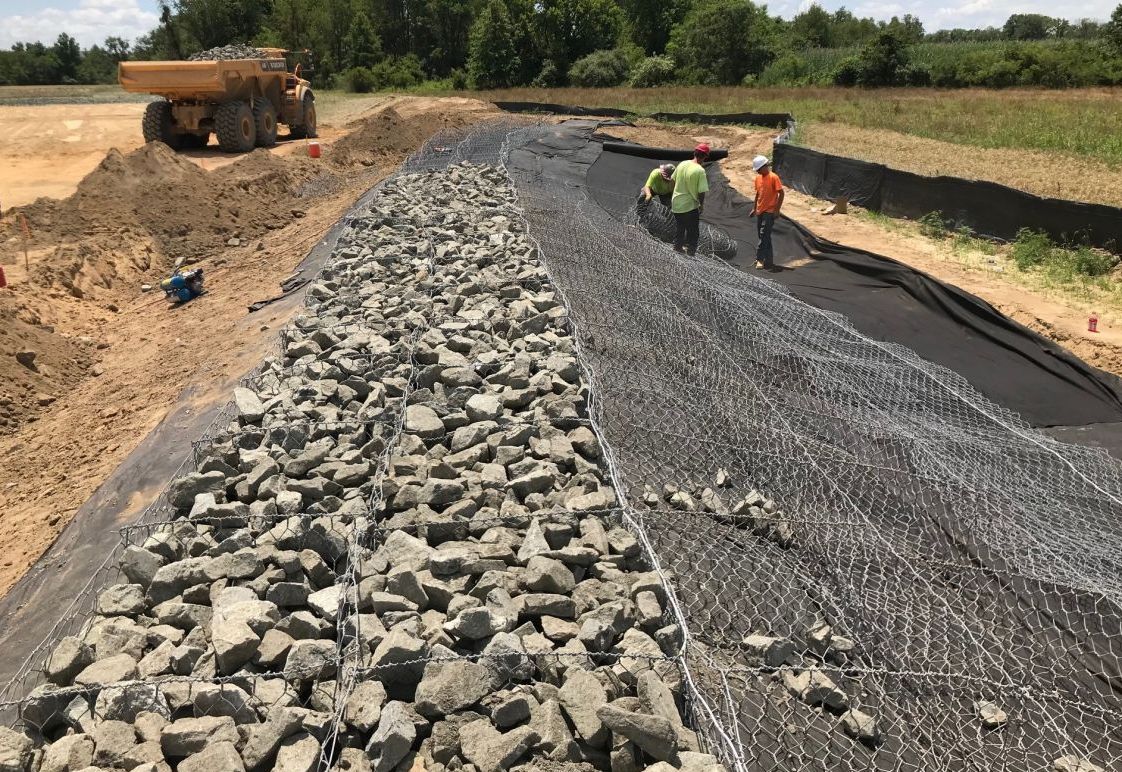 Gabion Mats being rolled out and filled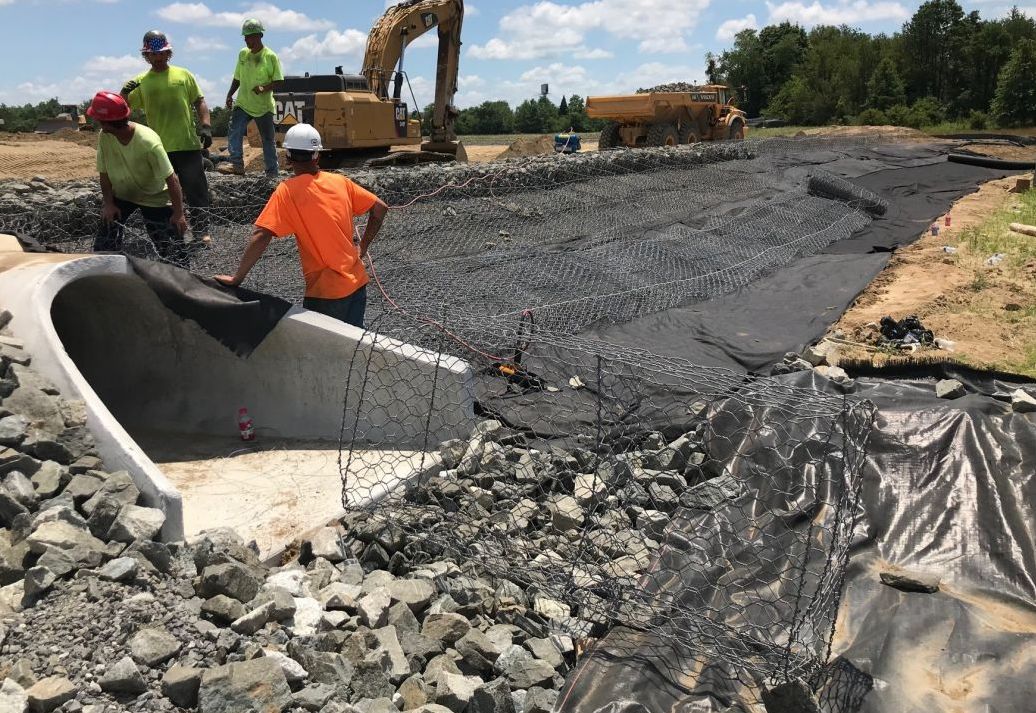 Gabion Mat being cut to fit next to concrete outlet structure
Logan North is located within the Gloucester/Salem County submarket, one of the most active in the state of NJ., at the geographical center of the Washington DC – New York City Corridor; approx. 25 miles from Philadelphia. The submarket hosts a range of Fortune 500 companies such as Amazon, Home Depot, FedEx, UPS and others. To accommodate the water runoff for the approximate 3.2 million square foot of development a series of spillways was required.
The solution was to create the estimated 20,000 square feet of spillways utilizing the Gabion Mats. The Gabion Mats are a rolled product available in different lengths and widths. For this project the lengths were between 60′ and 100′ with widths of 6′ and 9′. Since the Mats can be rolled out in place and filled it saves time on the labor of having to assemble then install and fill numerous individual gabion baskets.