NARVON - PENNSYLVANIA - U.S.A.
CHESTER COUNTY SOLID WASTE AUTHORITY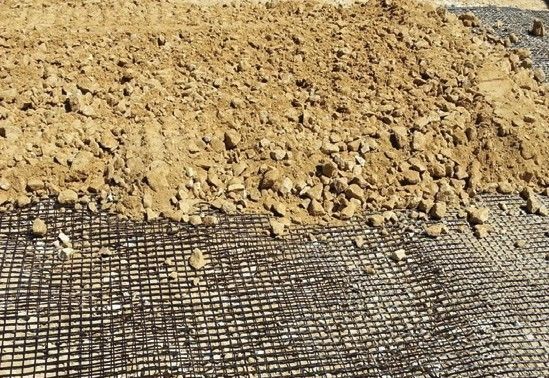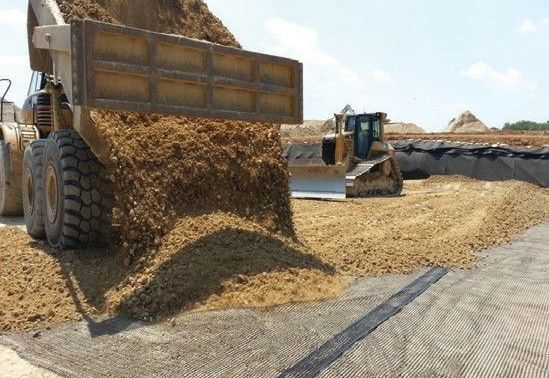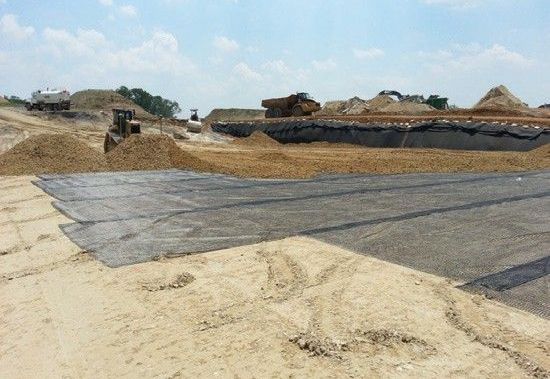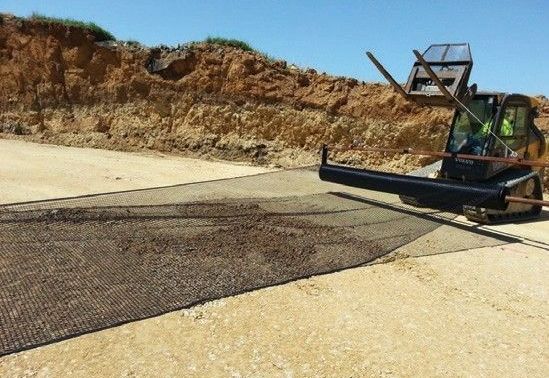 MacGrid® WG15 installation – rolling out the grid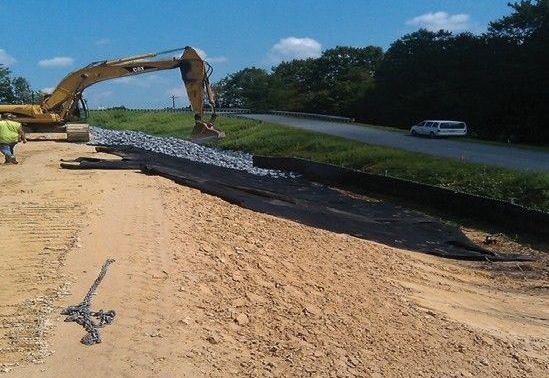 The Chester County Solid Waste Authority (CCSWA) planned a multi-year construction project to expand the Lanchester Landfill. The landfill project, known as "Area E", is to include multiple infrastructure upgrades to enable the expansion. The Area E Stage 1B construction contract consisted of RCCP and CPP culverts, approximately 105,000 cy of earthwork and grading activities, removal of 13,000 cy of sediment, final cover removal and replacement, construction of a relocated compost facility, installation of 3,100 lf of leachate conveyance pipe, and installation of approximately 35,000 cy of geogrid reinforced structural backfill.
In the summer of 2012, Maccaferri Inc. was given the opportunity to quote Kinsley Construction with products for the project. Multiple geotextile products (separation, stabilization, and cushioning) along with a geosynthetic reinforcement (uniaxial geogrid) were specified. The geosynthetic reinforcement product needed to have a minimum long-term allowable design tensile strength at 5% strain (by test GRI:GG4 modified for 5% creep limit) of 3,400 lbs/ft. The required ultimate tensile strength was to be 9,000 lbs/ft. Samples of Maccaferri's MacGrid® WG15 were sent to TRI/Environmental for conformance and interface friction testing. Panels of MacGrid® WG15 were cut to length and installed as per Maccaferri recommendations. The CBR values of the soil were taken into consideration and associated overlaps were completed for each layer of reinforcement. As is the case for most installations, the geosynthetic panels were "shingled" in the direction of the fill placement, so the pushing of the fill did not alter the overlap alignment.