Reinforced Soil Walls and Slope Reinforcement
CRESCENT VALLEY - NEVADA - U.S.A.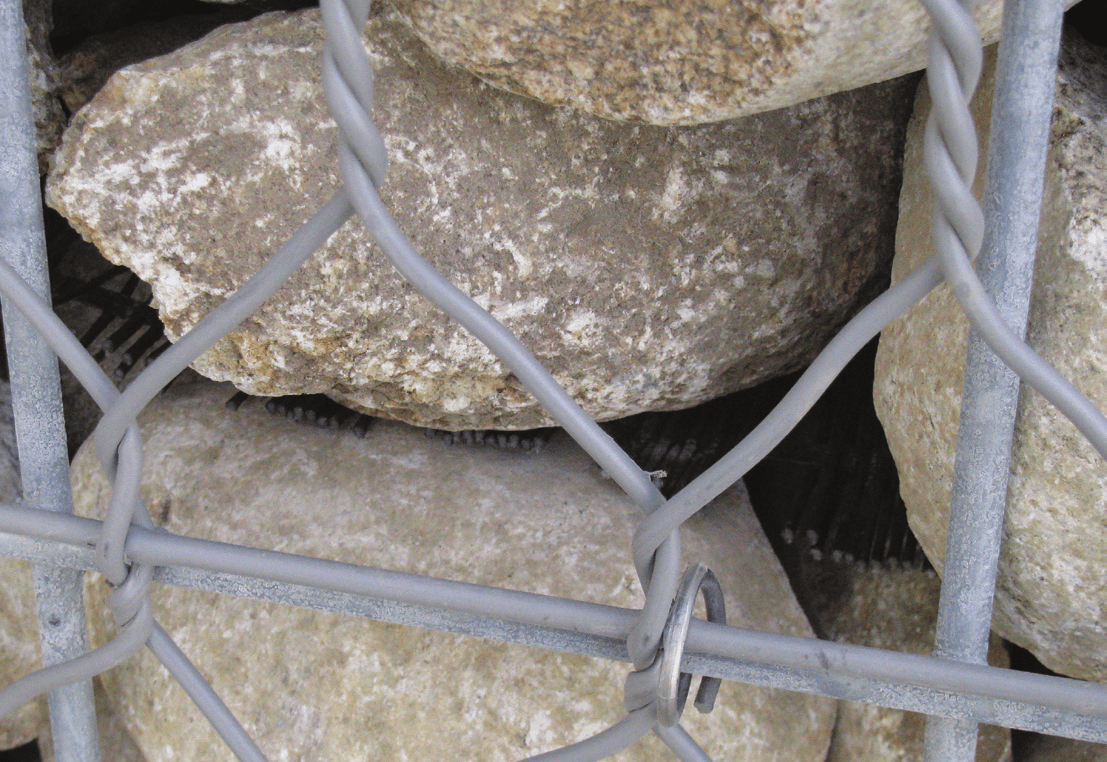 MacGrid® reinforcement is shown between the rocks which were used as filler in t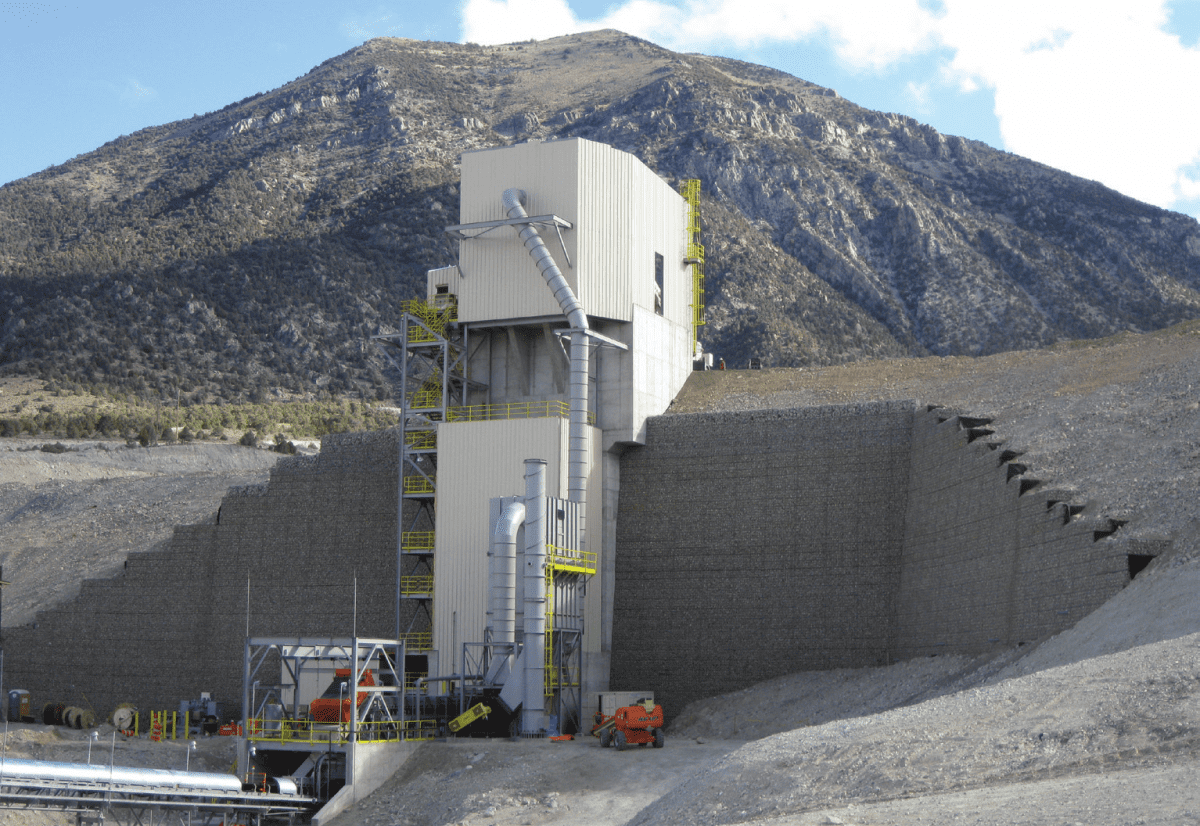 A new primary crusher unit was being added to the Cortez Hills Mine in Crescent Valley, NV. The terrain at the optimum location for the new crusher was extremely challenging, so a retaining wall was needed to create a safe area for unloading mine trucks. The retaining wall also provided stabilized access to the crusher. The wall needed to support the live load of the Liebherr T282 B Mine Trucks used at the mine's location, which can generate a loaded weight of 653 Tons.
Maccaferri's Terrawall® system and MacGrid® WG geogrids were chosen due to their high strength and ease of construction. Maccaferri's extensive testing and design assistance were also major factors in the decision to use the Terrawall® system. The completed wall is over 80 ft. in height and supports an additional 20 ft. high embankment, rising above the wall at a 2:1 slope. The MacGrid® WG geogrid reinforcement, at its maximum, was up to 72 ft. in length from the face of the wall system to the back of the reinforced area. The overall length of the wall profile is 285 ft. Technical Characteristics The retaining wall was designed with a regime of high strength polyester geogrids that were optimized for the required strength at different wall heights. This minimized material costs without impacting safety.