FT. PIERCE - FLORIDA - U.S.A.
CITY OF FT. PIERCE MARINA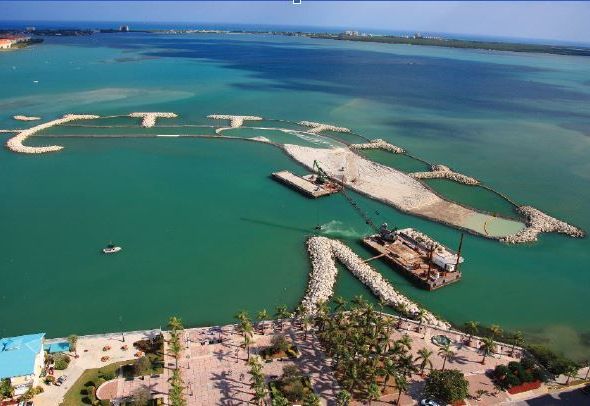 Islands Under Construction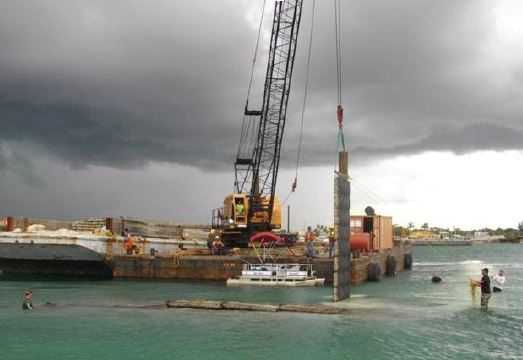 CITY OF FT. PIERCE MARINA_1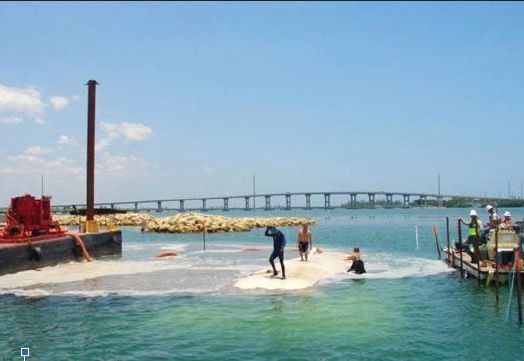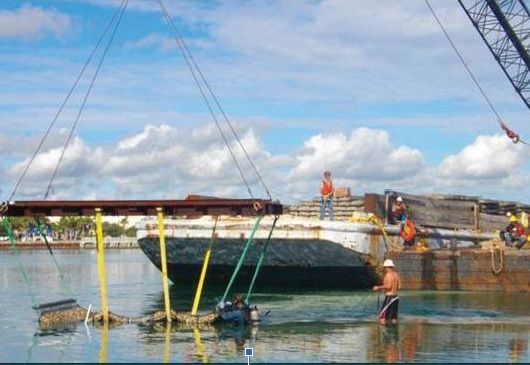 CITY OF FT. PIERCE MARINA_3
The Ft. Pierce City Marina is located on the Indian River Lagoon, a long and wide estuarine water body separated from the Atlantic Ocean by barrier islands on Florida's southeast coast. In 2004, Hurricane Frances made a slow 34 hour approach toward the marina as a Category 2 hurricane. Out of 269 slips, the hurricane totally destroyed the 138 slip floating dock portion of the outer marina and incurred additional damage to the inner marina basin slips. The hurricane caused approximately $14.9 million in damages to the boats and $13 million in damages to the marina facilities.
The City of Ft. Pierce recognized that simply replacing the marina facility 'in-kind' was not the solution for long term protection from potential future storms. The proposed solution was to create a permanent wave barrier configured as a carefully sculpted, but naturally appearing, artificial island breakwater to protect the marina from a 100-year storm event, as mandated by FEMA regulations. The project consists of constructing a 12 island breakwater and one peninsular structure storm protection system to harbor the marina and adjacent public waterfront areas, while providing storm protection, habitat creation, and water quality enhancement (grand total of 14.66 acres). Along with providing storm damage protection of the marina, upland infrastructure, and surrounding downtown waterfront area – the islands also provide significant environmental enhancements that include mangrove planting (1.54 acres), oyster recruitment (1.28 acres), shorebird habitat and natural limestone artificial reef areas. The state of Florida has recognized this project as a pilot study for its environmentally friendly and sustainable elements – potentially setting the bar for future storm damage protection projects as an alternative to typical shoreline hardening solutions.