BONNIE CLARE ROAD, DEATH VALLEY NATIONAL PARK, CA - CALIFORNIA - U.S.A.
US Department of Interior - National Park Service
CA ERFO DEVA 11(1) BONNIE CLARE ROAD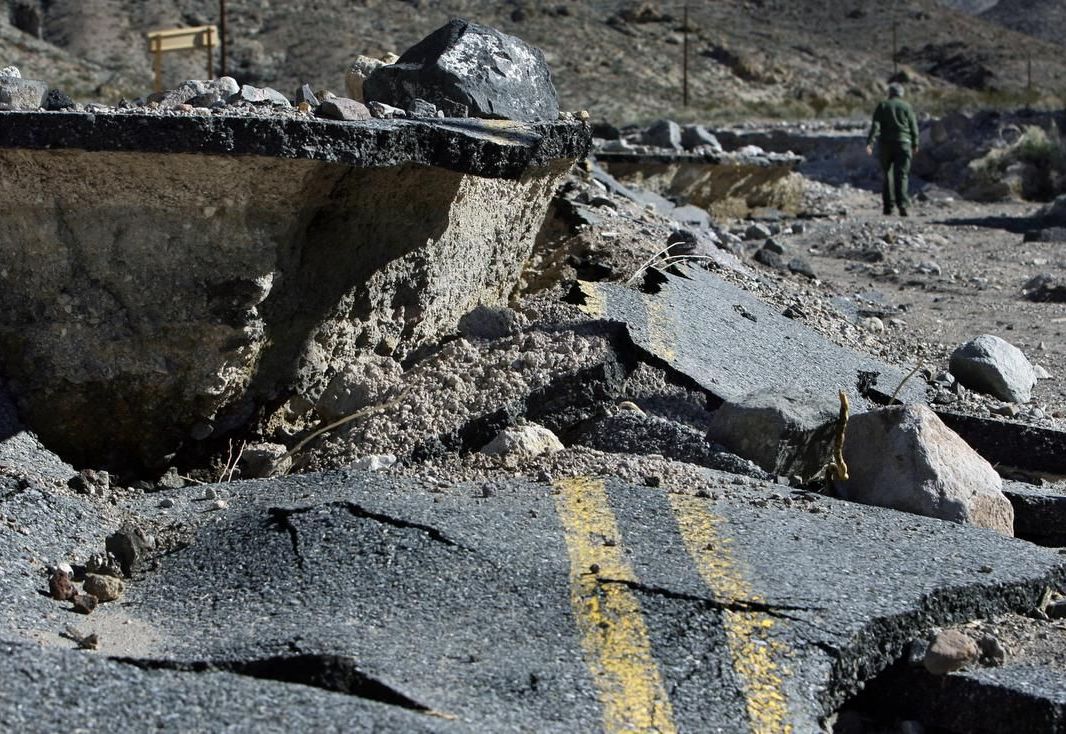 CA ERFO DEVA 11(1) BONNIE CLARE ROAD_0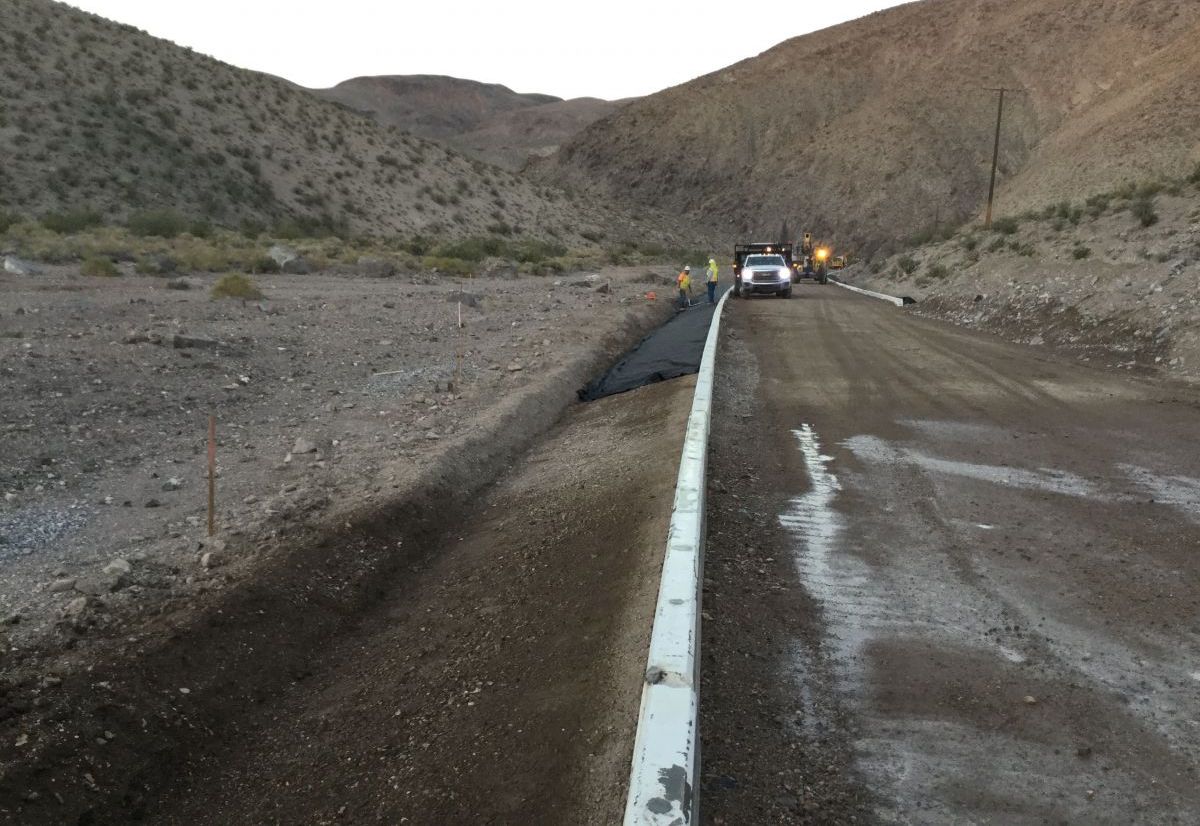 CA ERFO DEVA 11(1) BONNIE CLARE ROAD_1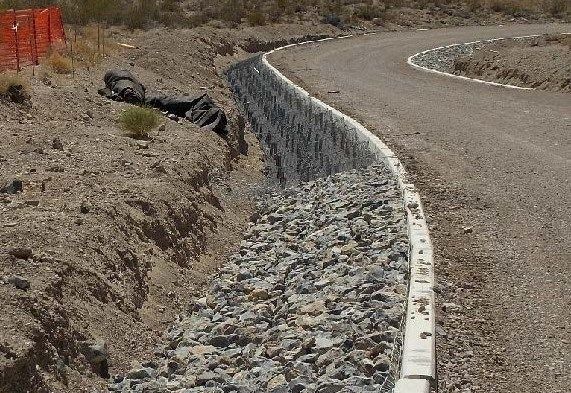 CA ERFO DEVA 11(1) BONNIE CLARE ROAD_2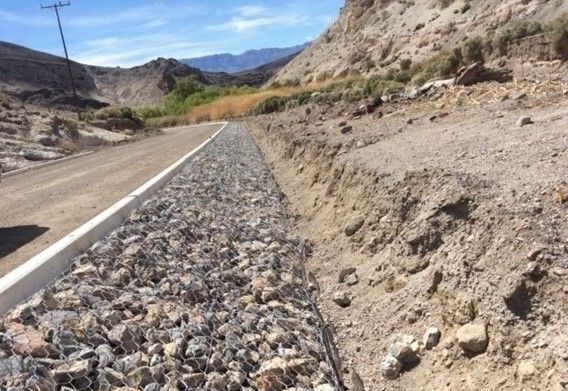 CA ERFO DEVA 11(1) BONNIE CLARE ROAD_3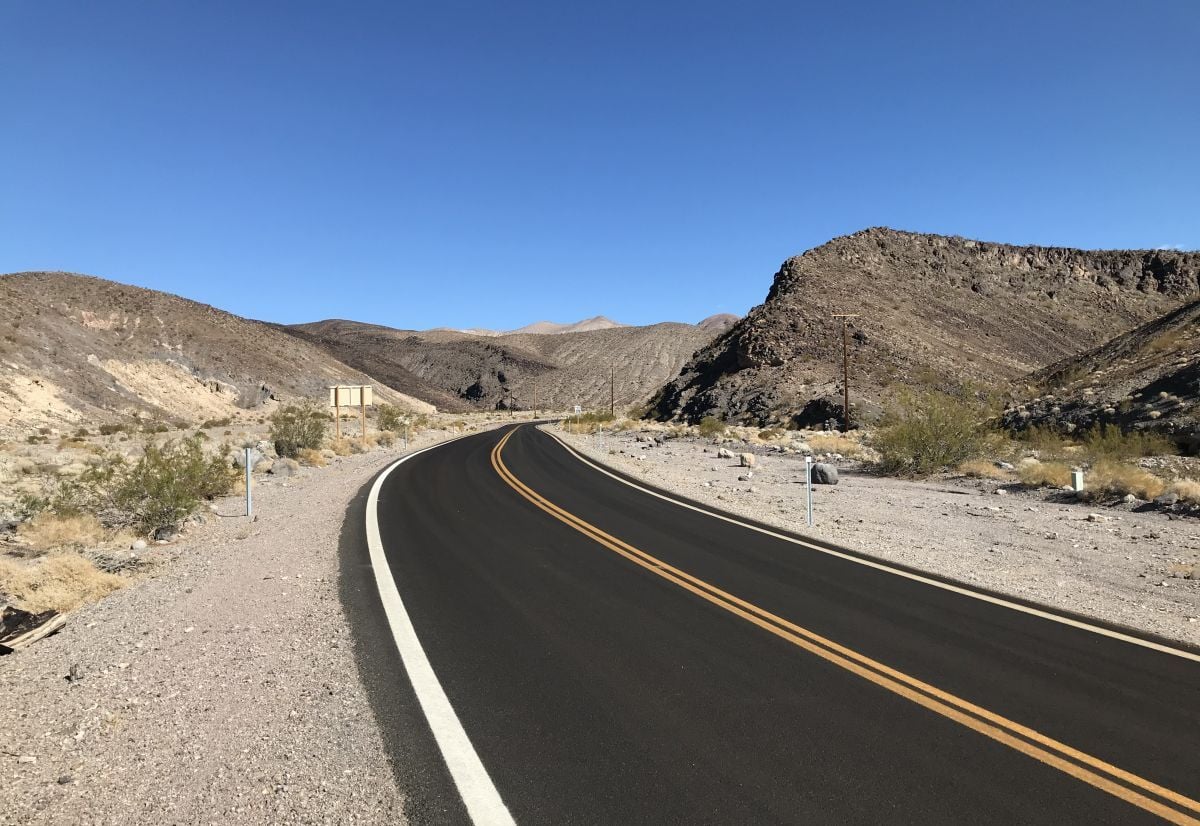 CA ERFO DEVA 11(1) BONNIE CLARE ROAD_4
On October 18, 2015, a storm caused extensive flash flooding in Grapevine Canyon and Scotty's Castle area, in northern Death Valley National Park. This area averages only four inches of rain per year, but over three inches or rain hail had fallen in a five hour period. Floodwaters ran at 3,000 cubic feet per second, cutting deep channels, destroying roads, and depositing mud up to four feet deep in and around buildings at Scotty's Castle Area. Over 20 power poles and a mile of concrete fence posts were washed away. The flood ripped up sections of the road to Scotty's Castle. Debris piled up around buildings and covered the parking ad picnic areas. The 2015 flood at Scotty's Castle was exceptional. Nothing like it has occurred in the hundredyear history of the site. With the challenge of working in a remote area impacting costs, the park sustained $50 million in damages.
The National Park Service, in cooperation with the FHWA, projected to reconstruct approximately 7.6 miles of Bonnie Clare Road from the park boundary at the Nevada-California border to its intersection with Ubehebe Crater Road. The project to reconstruct the road had two 10-foot-wide paved travel lanes, each with a 1-foot shoulder, along with utility line improvements. A dirt berm that protects the water intake facility also would be repaired and fortified to divert future flood flows away from the spring house and other features at the existing water intake facility. The new road would have some modifications as needed to elevate it above the new flow line of Grapevine Canyon. Buried concrete jersey barriers, revet mattresses, riprap embankment protection, stream realignment and restoration also would occur to make the reconstructed road more resilient against future floods. Typically, gabions are constructed by placing each individual unit in place, one-by-one. In this instance, the gabion mattresses were manufactured into rolls 102 ft long. These could be unrolled down the steep slope easily and unfolded to be filled with rocks. Then a large lid will be installed over the top when complete. This made installation much easier than typical installation, saving the contractor time and money.