Sub-grade and Pavement Drainage
BRAZOS COUNTY - TEXAS - U.S.A.
BASE COURSE (ROAD) REINFORCEMENT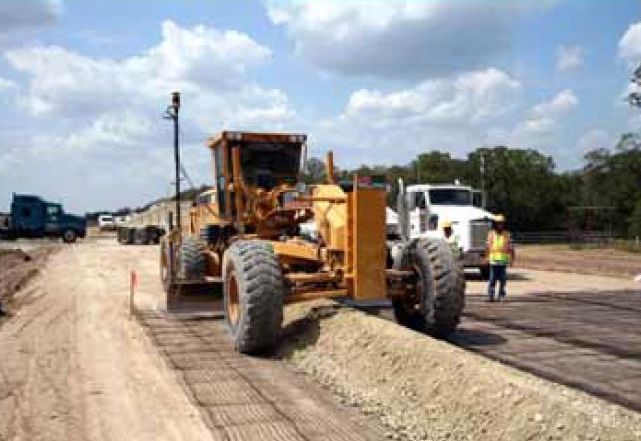 BASE COURSE (ROAD) REINFORCEMENT_0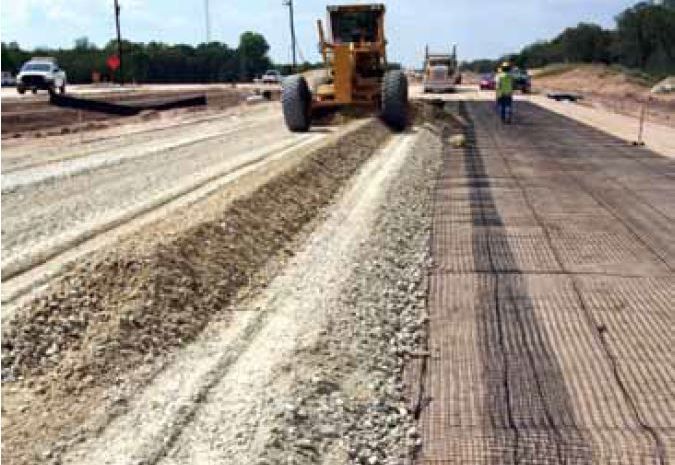 BASE COURSE (ROAD) REINFORCEMENT_1
BASE COURSE (ROAD) REINFORCEMENT_2
Highway 6 north out of Houston was designated as one of the evacuation routes out of the city in the event of natural disasters. The width of the highway was being expanded to accommodate hurricane evacuation for Houston area resi-dents. Due to the potential large number of vehicles and large size of vehicles (i.e. buses and other large transpor-tation vehicles) the roadway needed to be both large in lane numbers and strong. The sub-base and base course design has a major impact on the strength and functionality of the road. TXDoT needed a cost effective and practical way to solve this problem.
The geogrid was designed and installed to reduce or elimi-nate surface cracking of the asphalt road being built. Sul-fates in the sub-base would cause greater swelling and shrinking creating cracks in the road. It was more cost ef-fective to use geogrid than to test the entire sub-base area and chemically treat it. Best Features of the Structure The geogrid has replaced the need for chemical stabiliza-tion of the sub-grade. Also, by reducing or eliminating the surface cracking the road has a longer lifespan. Ultimately, taxpayers spend less money on the road on the construc-tion side and by not having to rehab the roadway as much versus other road design solutions.