CAVITE - REGION IV-A - Philippines
UEM Mara Philippines Corporation
Katahira Engineers Asia, Inc.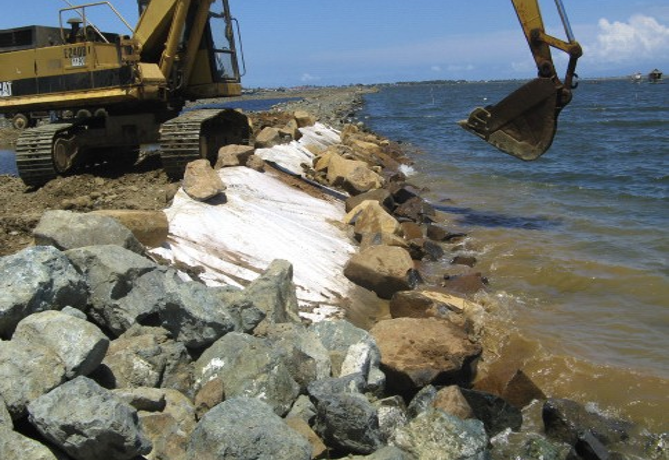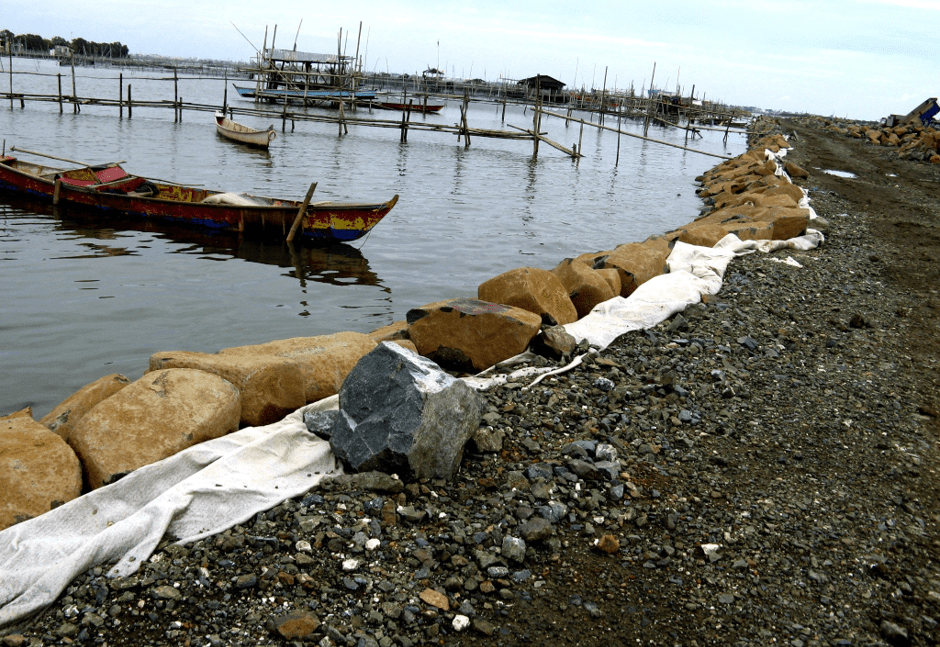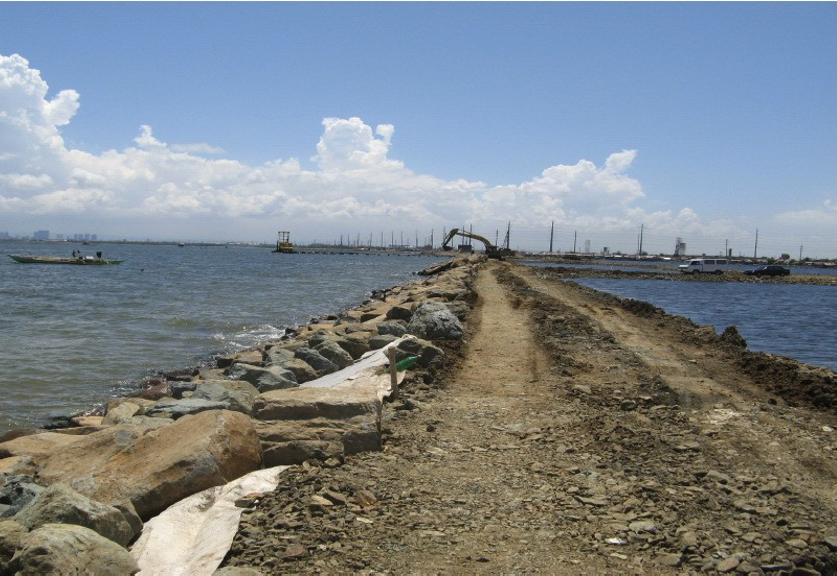 The United Engineers (Malaysia) Berhad and Majlis Amanah Rakyat or simply known as UEM – MARA, entered into a joint venture agreement with the Philippine Reclamation Authority and established the Cavitex Infrastructure Corporation to undertake the design, construction, and financing of the Manila-Cavite Toll Expressway Project (MCTEP), also called Coastal Road or CAVITEx. The first phase of the project involved a seven kilometer long, 4 lane toll expressway (R1 Extension) in Cavite, which extended the existing Coastal Road from Zapote, Alabang to Kawit, Cavite. Being the first detached embankment in the Philippines and is the first expressway along the coast in the country, the core CAVITEx embankment was made of hydraulically-filled (dredged) sand deposits with ground improvement. The seaward and landward sides of the embankment were protected by rock armors. To prevent erosion and migration of sand deposits to the voids of rock armors during wave actions and tidal flows, a separator and filter geotextile was required.
Considering the size of the rock armors (minimum 0.5 meter in diameter), as well as the particle size of sand deposits and the drop height of rocks during installation, a suitable grade of heavy-duty MacTex nonwoven polyester geotextile was accepted based on its mechanical and hydraulic properties.
Used Products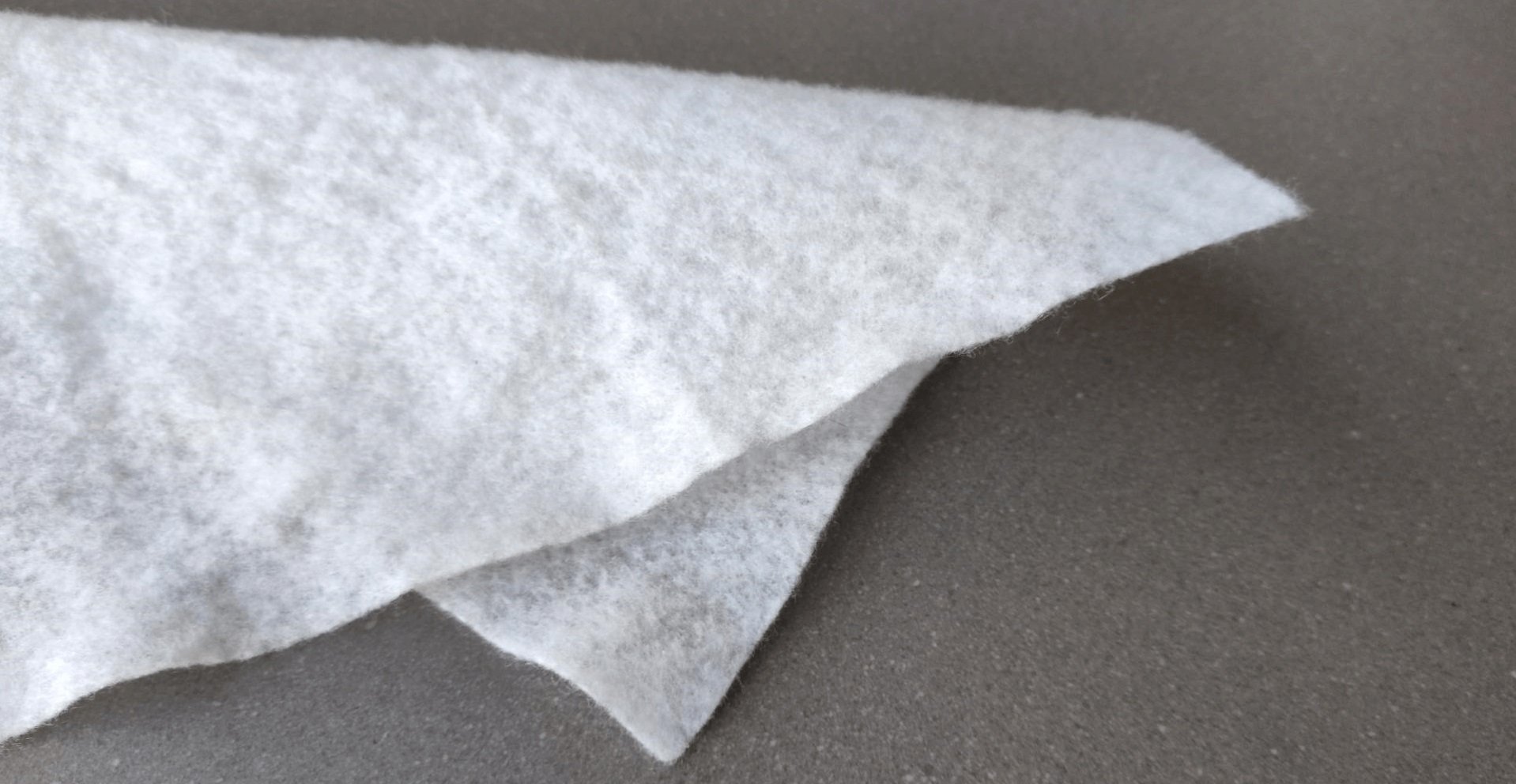 Nonwoven Geotextiles
Nonwoven geotextiles are flat textile structures consisting of synthetic fibres casually assembled by needle punching and/or thermal processes; the
View