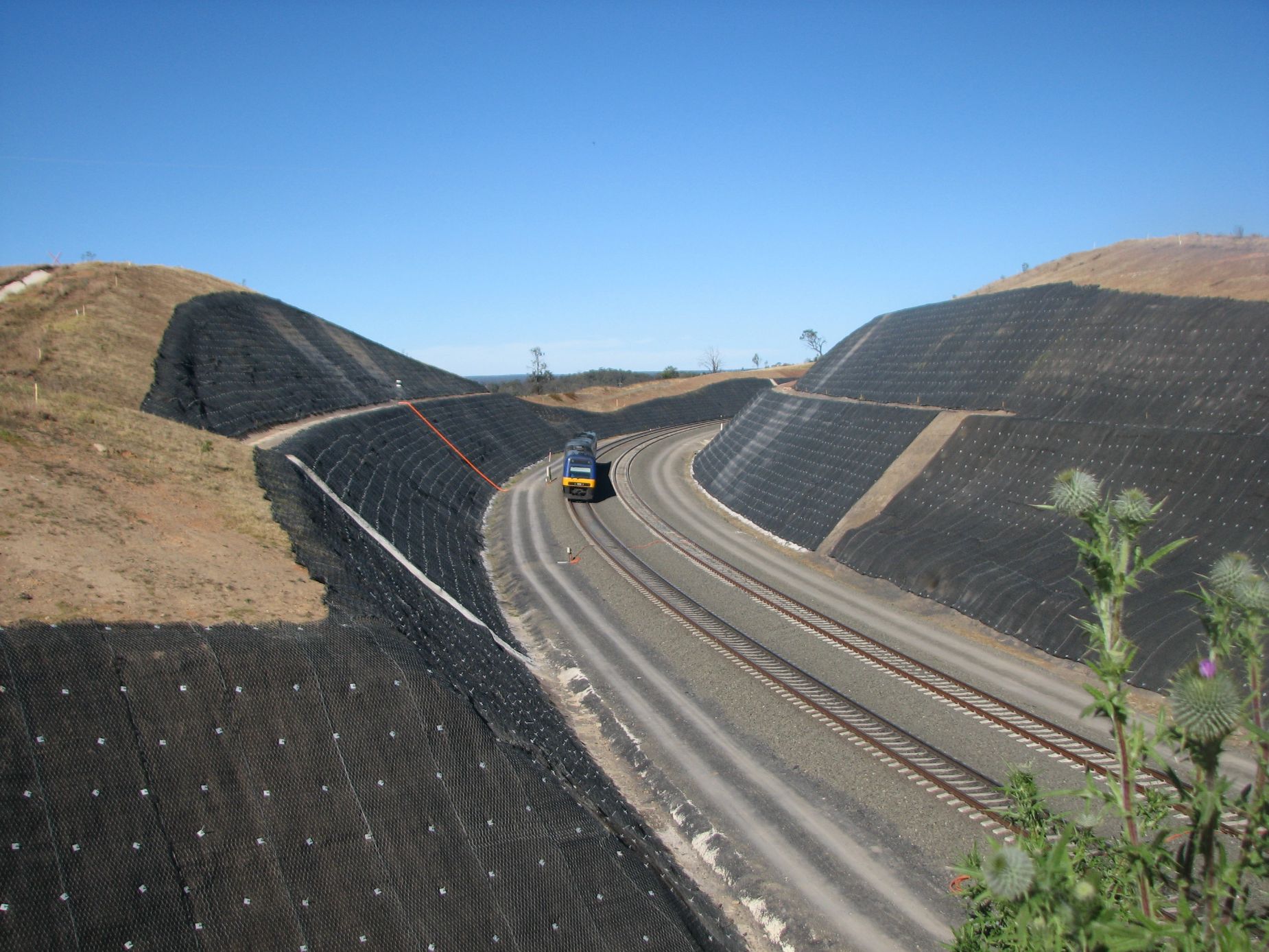 Soil Nailing is a technique that can be used either on natural or excavated slopes, it consists of the insertion of tendons to reinforce the slopes. The nails address the global slope stability, which are connected in turn to a facing system which provides surficial stability.
The facing covers the exposed face of the reinforced soil and may provide a stabilising function to retain the ground between the soil nails, provide erosion protection and promote the revegetation of the slope.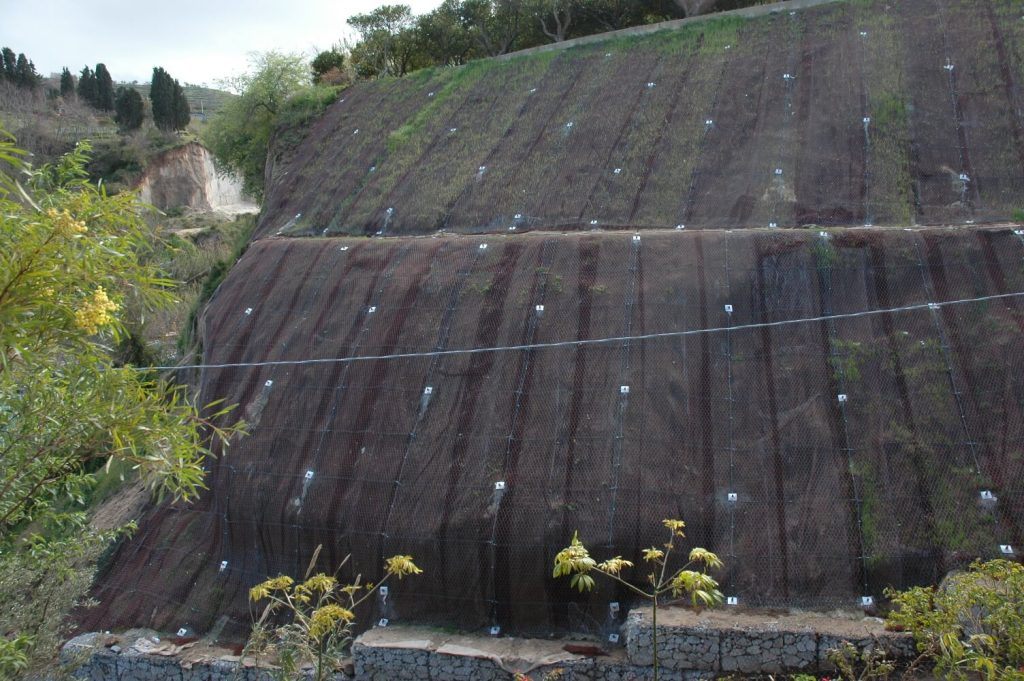 Our systems are specifically designed to provide stability while promoting the growth of vegetation. In collaboration with Politecnico di Milano, we developed a dedicated software to enable designers to determine suitable facing systems for pinned drapery solutions. Start using our Mac S-Design to make your slope safer!
Applications
Solutions