13 December 2022
Let's have a talk with Vikramjiet Roy
We have talked to Vikramjiet Roy, one of India's "Top 25 leaders in times of crisis working in medium-sized companies", a ranking promoted by Great Place to Work that also rewarded leaders from companies such as HP, Randstad and S&P Global.
Maccaferri is happy to celebrate the achievements of its people and their leaders, especially after the challenging experience of the pandemic. Thus, on the occasion of his mention in 'India's Top 25 Best Leaders in Times of Crisis 2021 (Covid-19) amongst the mid-size organization' by Great Place To Work Institute, we have talked with Vikramjiet Roy, Head of ISEAP Region and Managing Director of Maccaferri India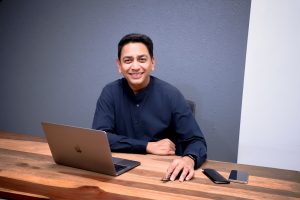 What does this recognition mean to you?
I think this award proves how effectively we, as a team, have been able to adopt an inclusive approach, so I feel truly honored to have received such prestigious recognition and this award belongs to all of us in Maccaferri. It was important for us not only to support our Maccaferri family in this moment of crisis, but equally important to support our customers, partners, suppliers and the community with whatever efforts we could do to ensure the pandemic to ease out the adverse impact. I consider it as a recognition of Maccaferri spirit and the acknowledgement we can be a true community.
What do you think are the characteristics that a good leader in times of crisis should have?
In my opinion, it is fundamental to be open-minded and fully aware of what is going on, not only inside the company itself, but outside too. Also, a good leader should have an inclusive approach and be able to see the bigger picture. Maccaferri operates within a society, so a good leader should figure out what the business can do for the community around.
Also, during a time of crisis, a good leader must have the ability to demonstrate transparency and keep the team together. This was one of my key priority as we led weekly Hangout meetings with MD and with all our people to keep them informed and engaged.
How has the organization of work and the management of human resources changed in Maccaferri with the Covid-19 pandemic?
Well, I think there are two points to consider. First of all, even before Covid-19, being aware of the dynamism of the business environment and the fast technological development, we had started adopting a mix approach through the work-from-home solution. Thereby, with the arrival of the pandemic, we manage to make the system effectively work.
Secondly, it was very important for us to maintain a high level of communication, in order to reassuring our team members they were not alone in the situation and to maintain them focused and motivated. However, we were there not only for our people, but also for the community itself which suffered from losses and Covid-19 effects, engaging in providing respirators and other kind of necessary support.