Dynamic Rockfall Barriers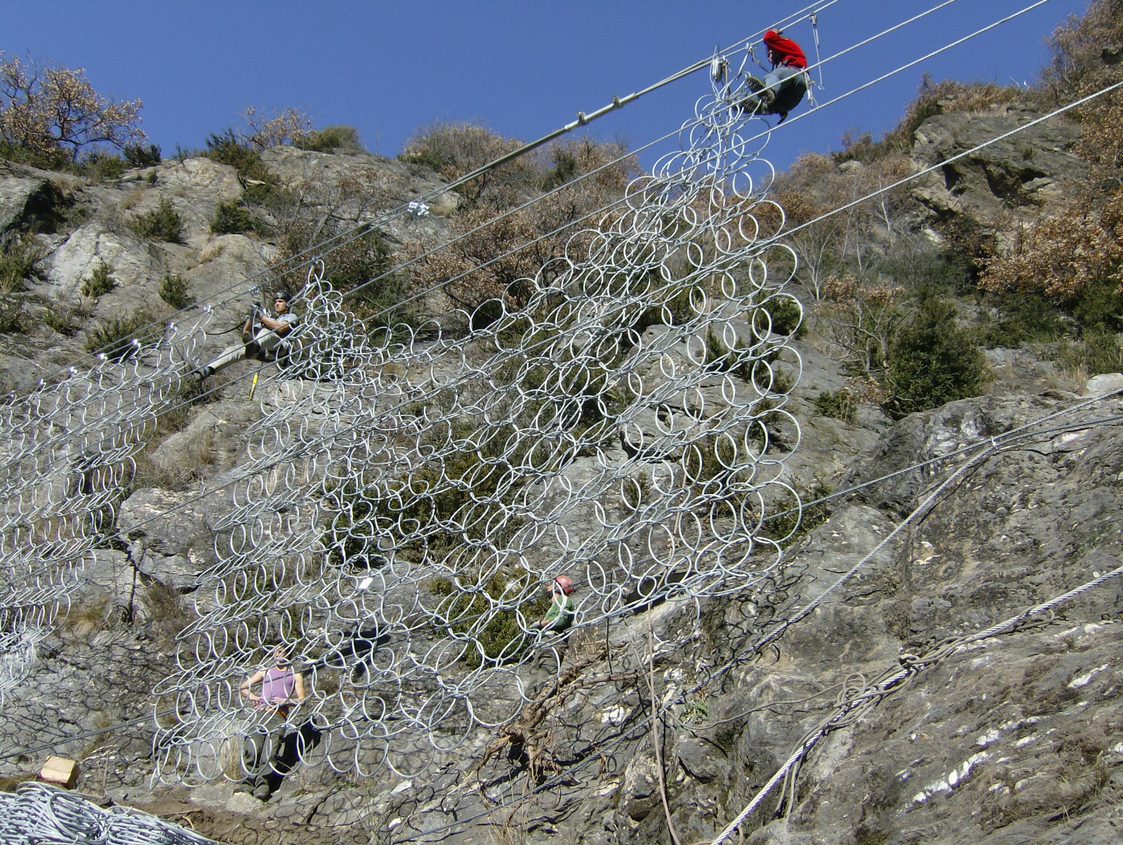 In certain rockfall hazard situations, it may not be optimum to install rockfall drapery protection or surface stabilization mesh, due to technical, topographic or economic issues. In these cases, a cost-effective solution is often provided by installing dynamic rockfall barriers on the slope face to intercept and stop falling rocks and boulders.
Our rockfall barriers are supplied in "kit form" for a specific height, length and energy absorption capacity starting from 35kJ. Our systems were developed through a combination of design and field tests, as required by the official standards (e.g. Swiss, Austrian, and "Guidelines for European Technical Approval of Falling Rock Protection Kits" EAD 340059-00-0106 and EAD 340089-00-0106). Visit www.eota.eu for the latest systems to be granted ETA.
Furthermore, our rockfall barriers include additional features to minimize workers' exposure to risk during the installation process, reduce the overall jobsite duration and enlarge the barrier durability beyond standard requirements.
We work with clients to assist them in the optimal positioning of barriers on rock slopes and in the selection of the most suitable rockfall protection barrier.