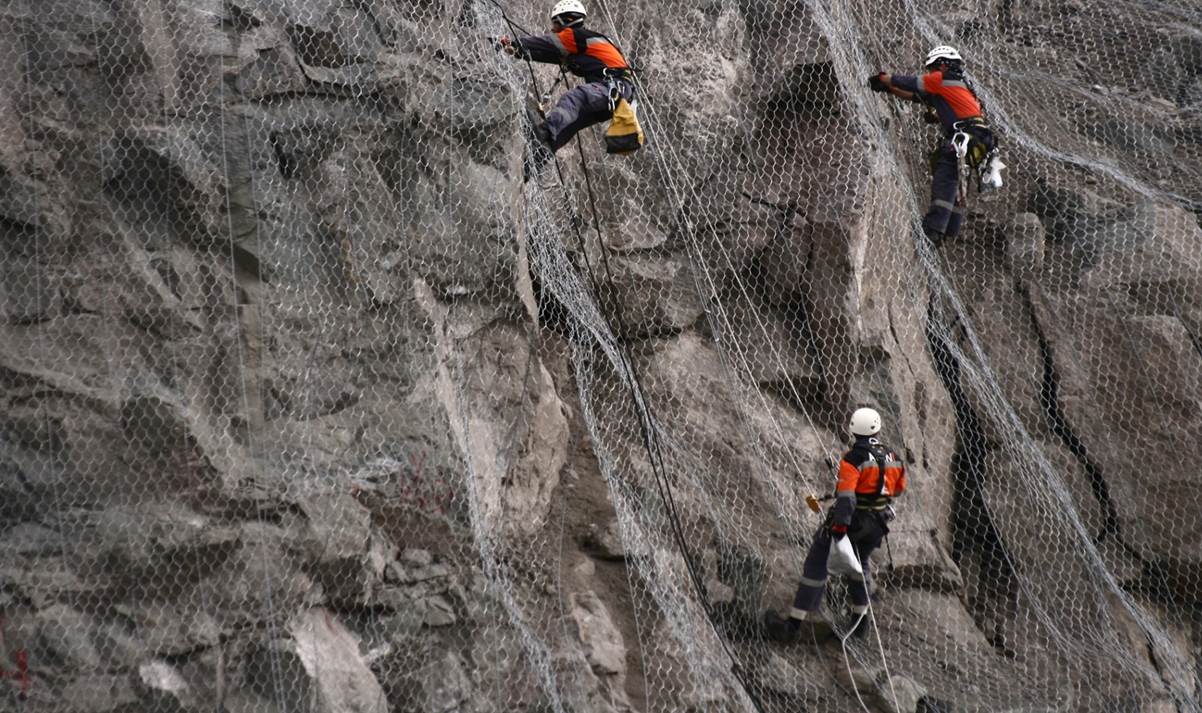 Rockfall drapery or simple drapery systems are installed on rock slopes to contain loose and falling debris. This rockfall hazard can be a danger to any infrastructure or installations at the foot of these slopes.
Our systems literally "drapes" over the rock slope so that falling debris is contained behind the rockfall netting. Beyond simple double twist rockfall drapery mesh, we can offer advanced drapery systems that combine the flexibility of double twist mesh and high tensile wire ropes in a single, easy-to-install, product saving project costs and time on the rock-face or slope.
Our drapery systems, before they are brought to the market, are tested by a leading university and certified according to international standards. Engineered to withstand the most aggressive environmental conditions, our drapery systems last longer than similar solutions thanks to PoliMac, the innovative coating made of a compound of different polymers to maximise the product durability.
A key aspect of our drapery systems is that they are engineered to minimize the need for onsite activities thus cutting installation costs and reducing workers' exposure to risks. Discover our robust and safer solution able to address any operational condition!