Reinforced Soil Walls and Slope Reinforcement
ANTWERP - ANTWERP - Belgium
Tractebel Engineering N.V.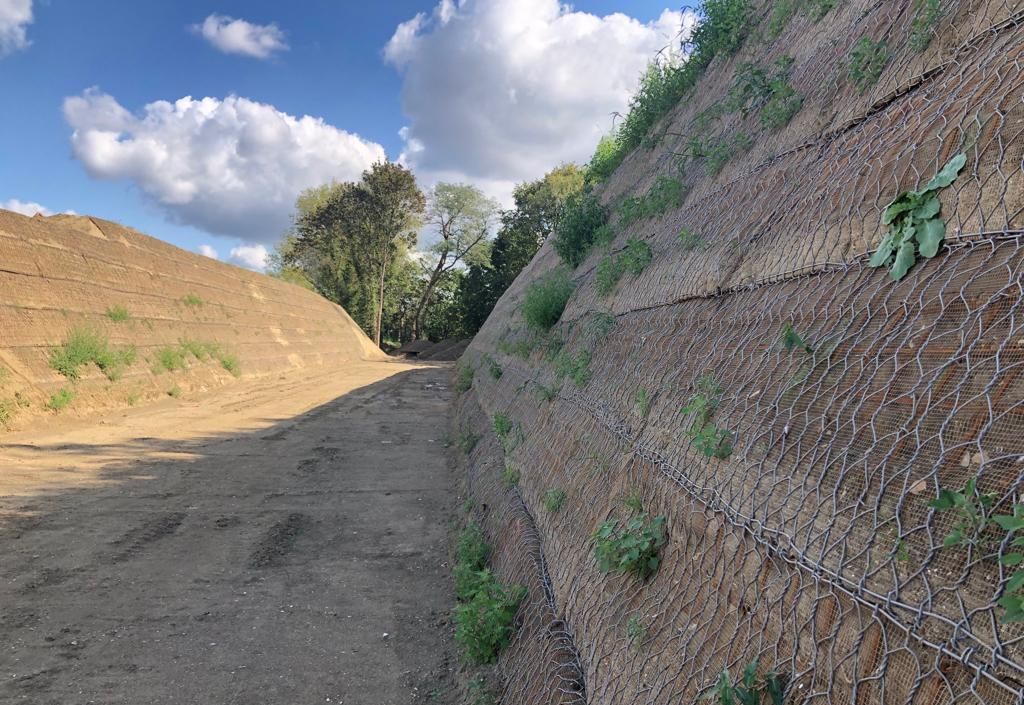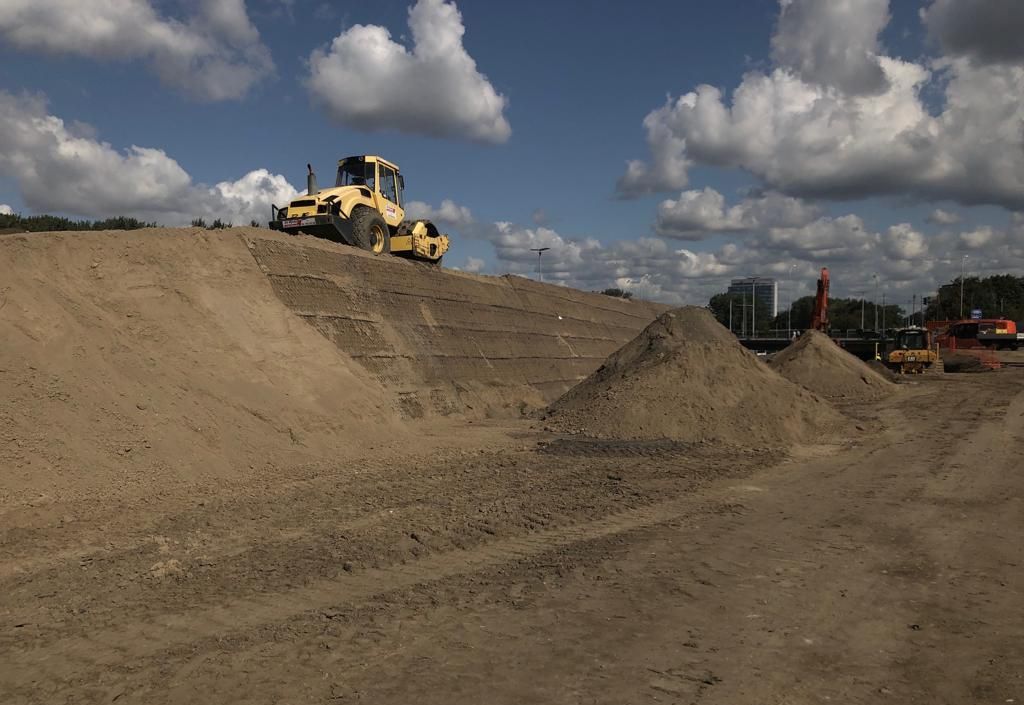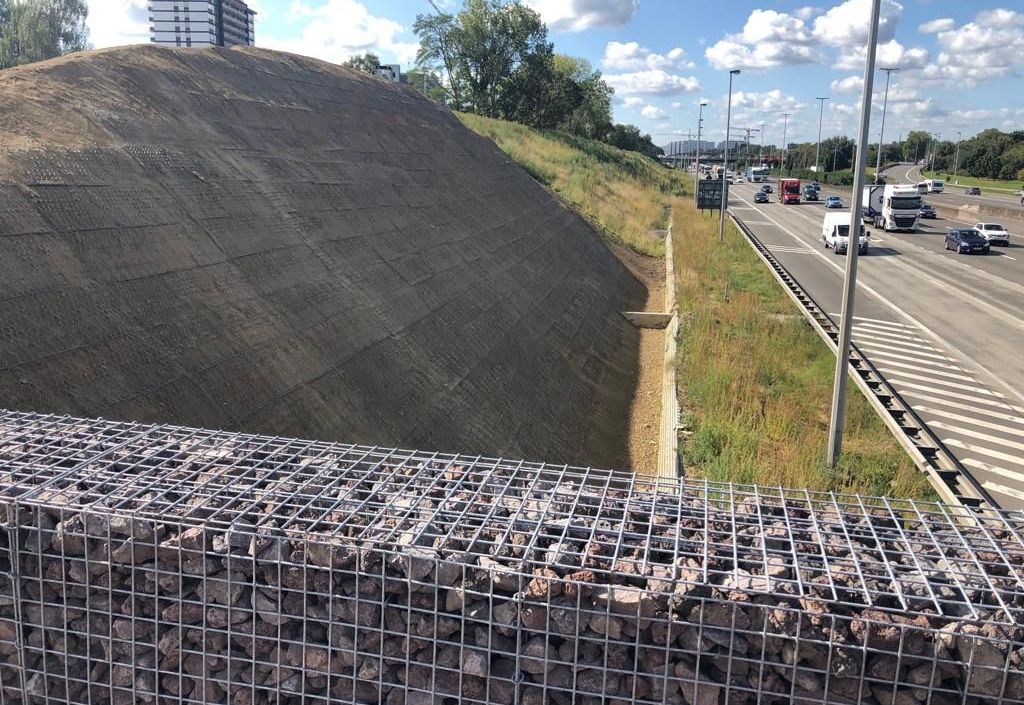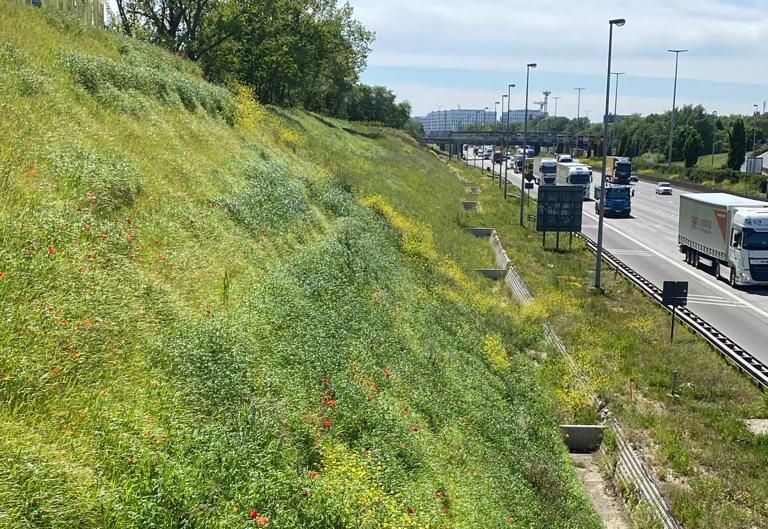 This project has implied reinforced soil wall design, material supply and installation for a high-speed bike lane between the neighborhood of Deurne and Borgerhout in the city of Antwerp (Belgium). The main contractor was the Colas Group. Tractebel Engineering N.V. made the whole design with several different inclinations of the RSS to give a more natural and pleasant view. The walls were built along a very trafficked highway and they were aimed to act as a sound barrier for the houses in the suburban neighborhood as well.
Mainly, four different types of facing inclinations have been used for this project: 27°, 34°, 45° and 60° The main product used is Terramesh Green Light that was produced specifically to meet the design requirements and slope inclinations. The project included also welded gabions walls and RSS built using EPS blocks to reduce the weight of the walls since the poor bearing capacity of the soil in situ. The construction took place between May 2019 and November 2019. In May 2020 the slopes were already completely vegetated.