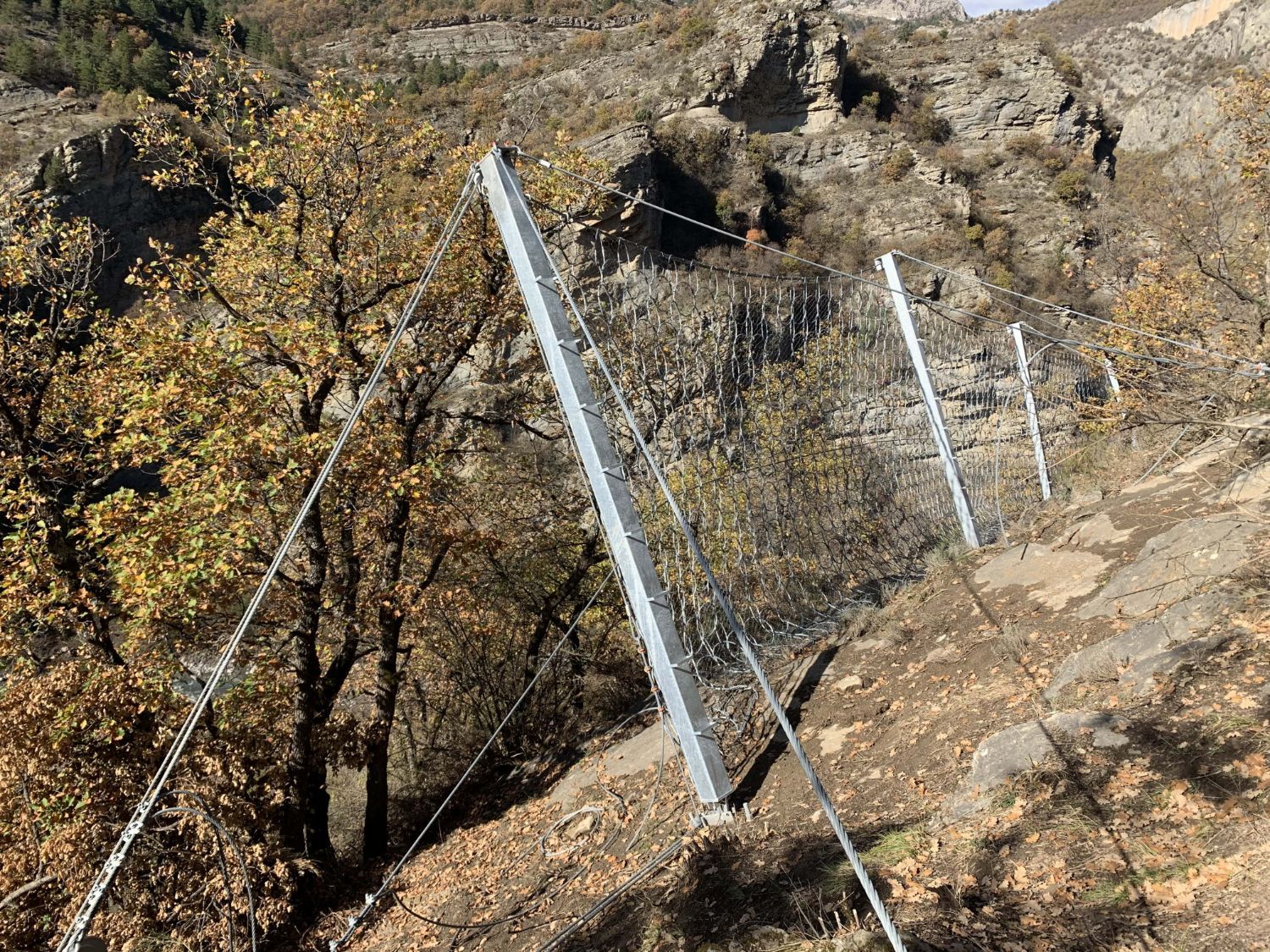 Maccaferri Rockfall Barriers (or Catche Fences) are designed to catch falling rocks and boulders before they fall onto infrastructure, mine haul-roads or other developments.
Our wide portfolio of rockfall barriers range from 35 kJ/H=1.35m to 9000 kJ/H=8m.
Maccaferri Rockfall Barriers are supplied in a "kit" form. All components are supplied in the kit in accordance with EAD 340059-00-0106 or EAD 340089-00-0106, including main nets, poles, base plates, energy dissipation devices, wire ropes and all accessories.
Our rockfall barriers are CE marked, guaranteeing rigorous quality control.
The anchors to connect the barriers to the ground are supplied on request and according to a specific design considering the ground conditions.
Maccaferri's engineering know-how leads to the design and successful testing of cost-effective solutions.
Our barriers are among the best in the field in terms of performance (high residual height after impact and low deformation upon impact).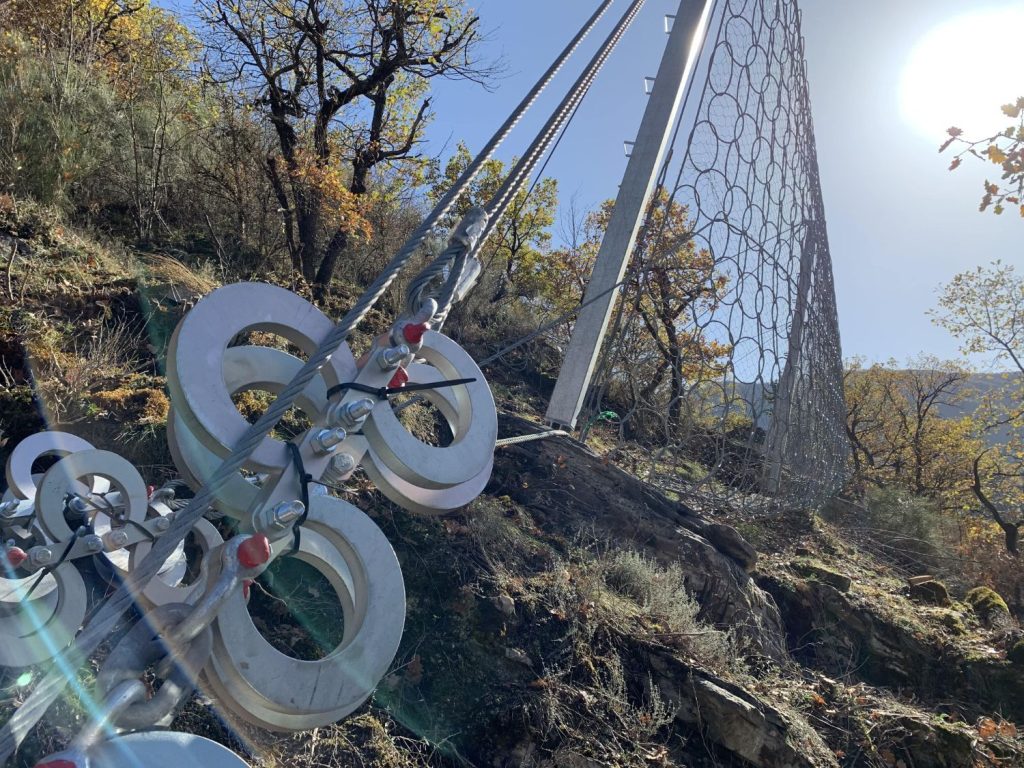 Our barriers are easy to install, the design being made not only to achieve high level performance but also to facilitate the installation process for workers (pre-assembled panels on the posts, climbing steps on the posts, system opening of the curtains)*.
*Available depending on the model
What we can do with Rockfall Barriers