SAAS BALEN - VALAIS - Switzerland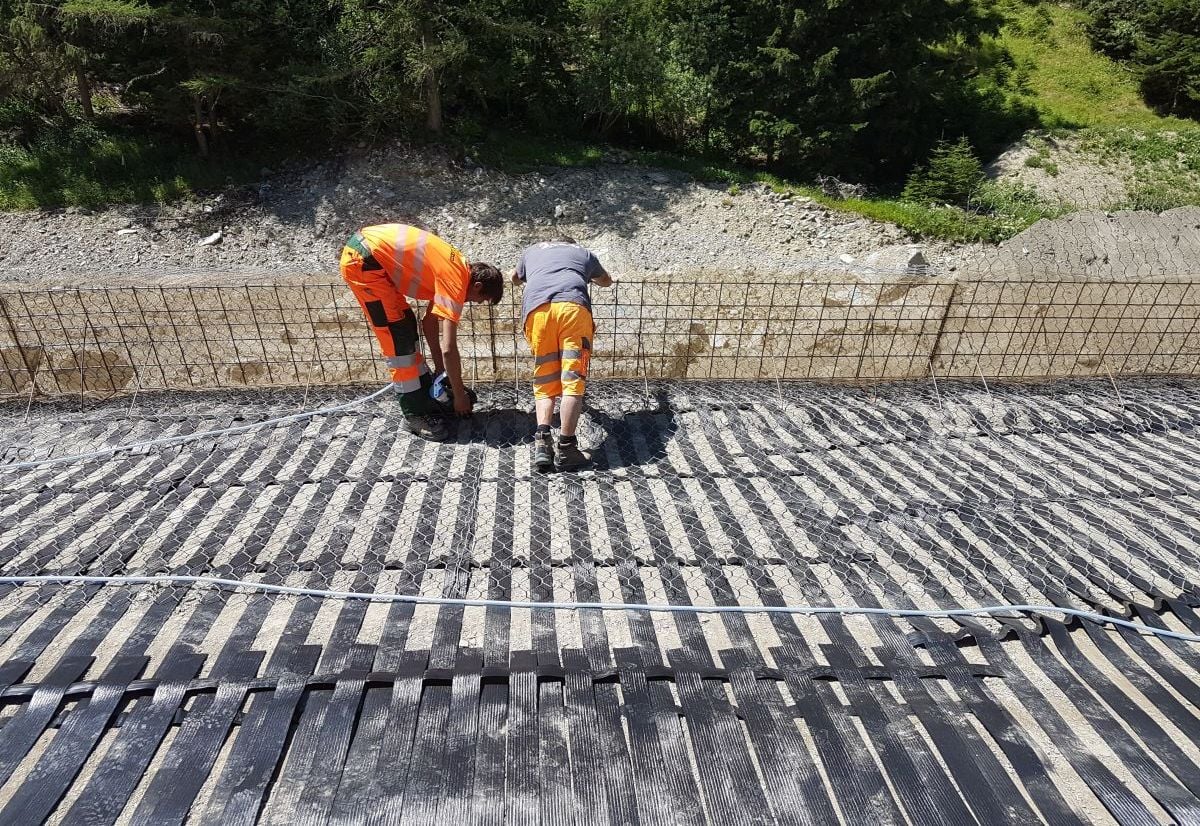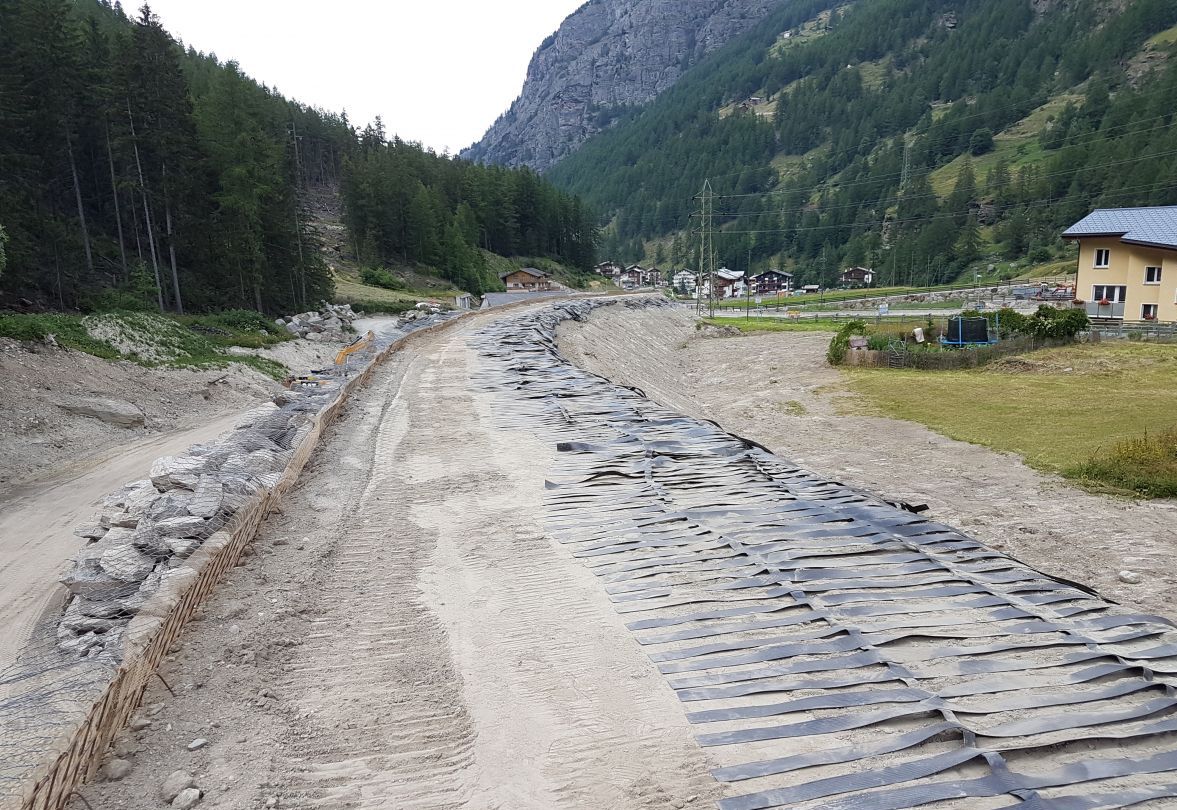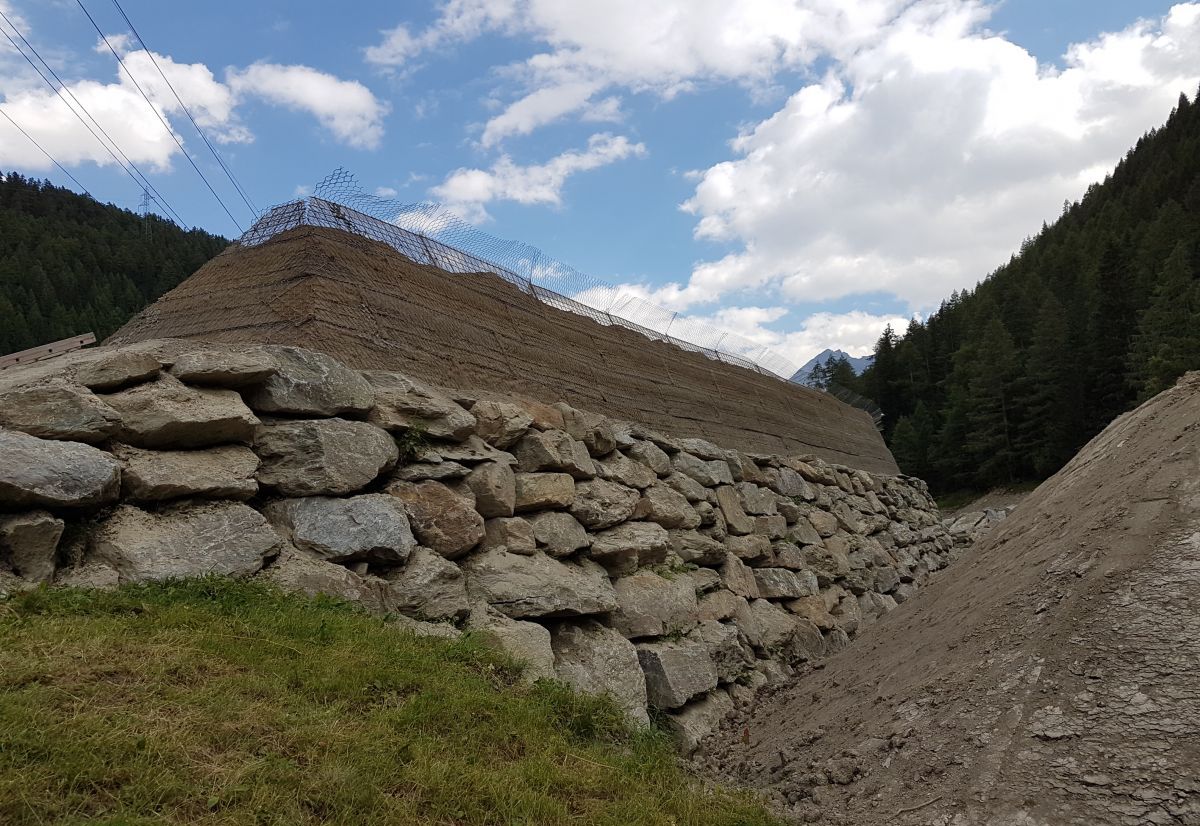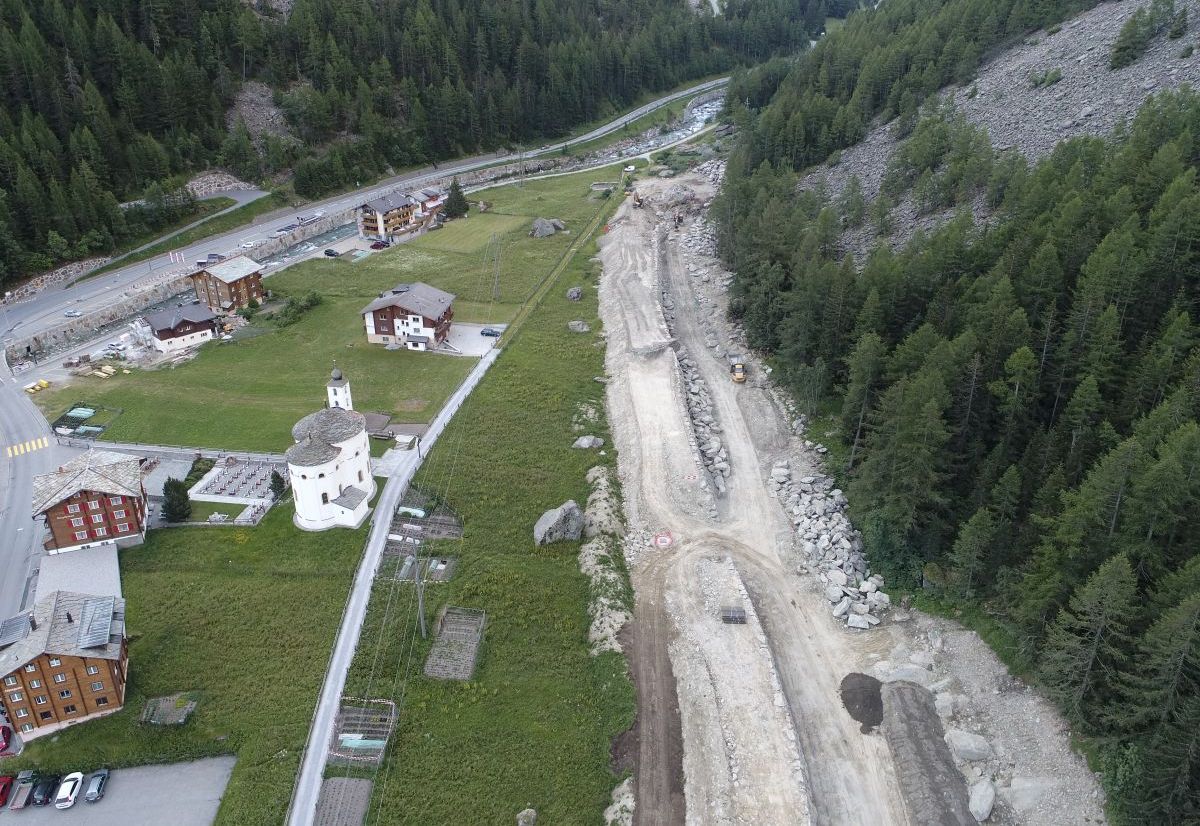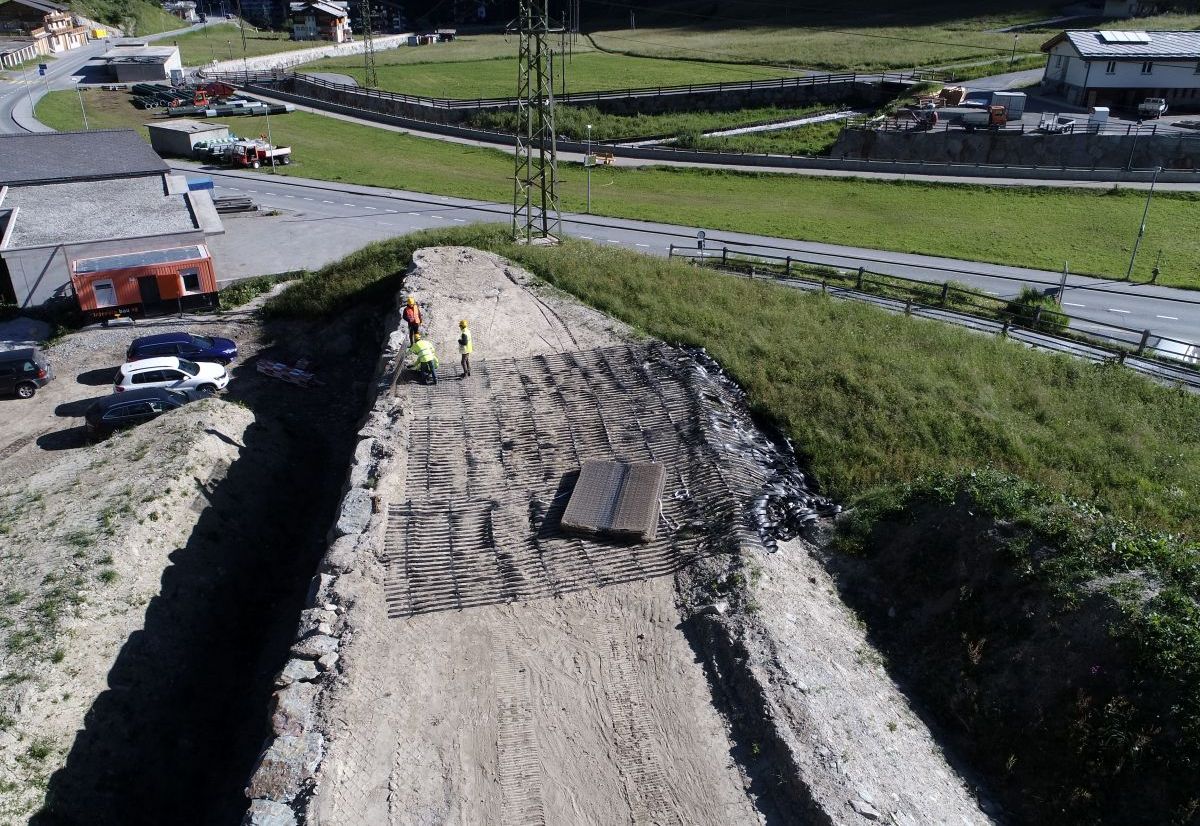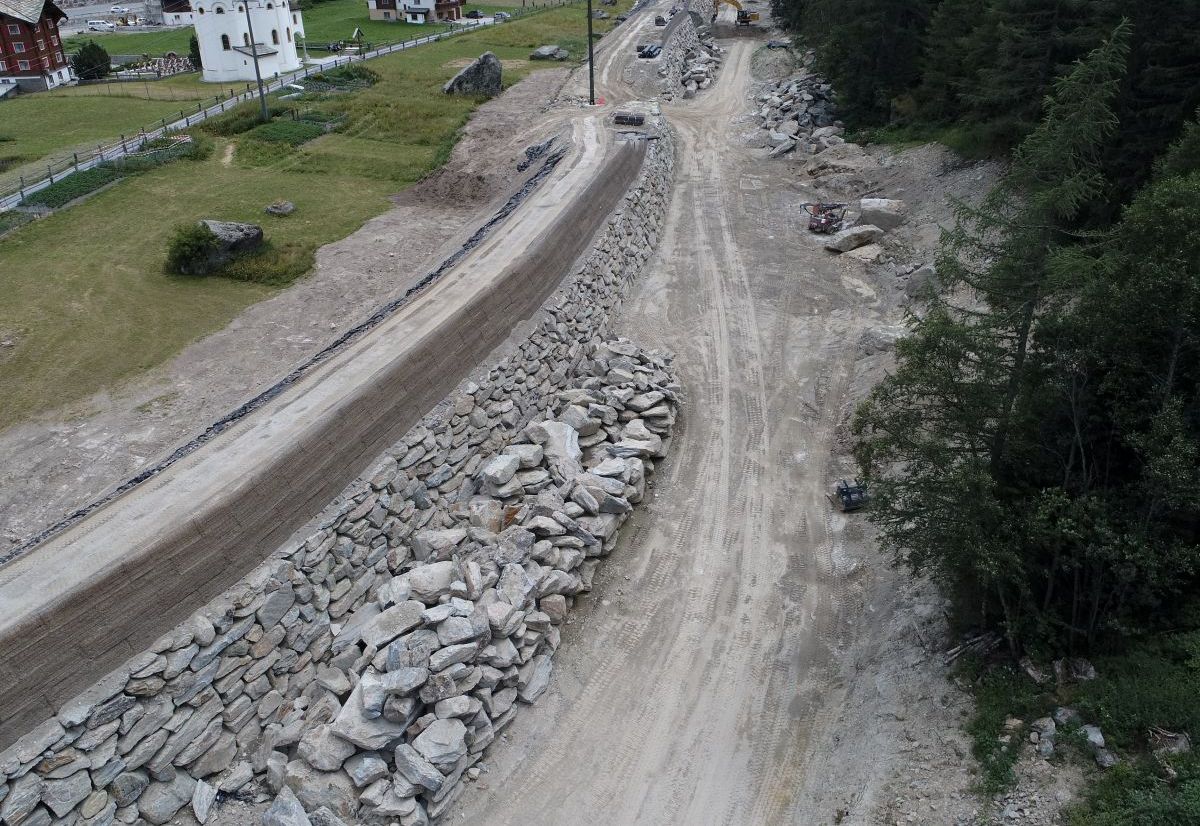 The residents of Saas-Balen are familiar with the natural hazard situation on site: Rockfall in summer and snow avalanches in the winter time. The village has been threatened by rockfall for years. The engineers and the community decided to build a rockfall embankment.
Maccaferri proposed using the greenable, environmentally friendly, modular Green Terramesh earth reinforcement system. Green Terramesh consists of pre-assembled units of double-twisted wire mesh, a geosynthetic or biodegradable erosion protection mat and a welded steel mesh. The new 380 m long and 8 m high rockfall embankment will not only protect the residents and their houses, but also the beautiful round church and a busy hiking trail.
Used Products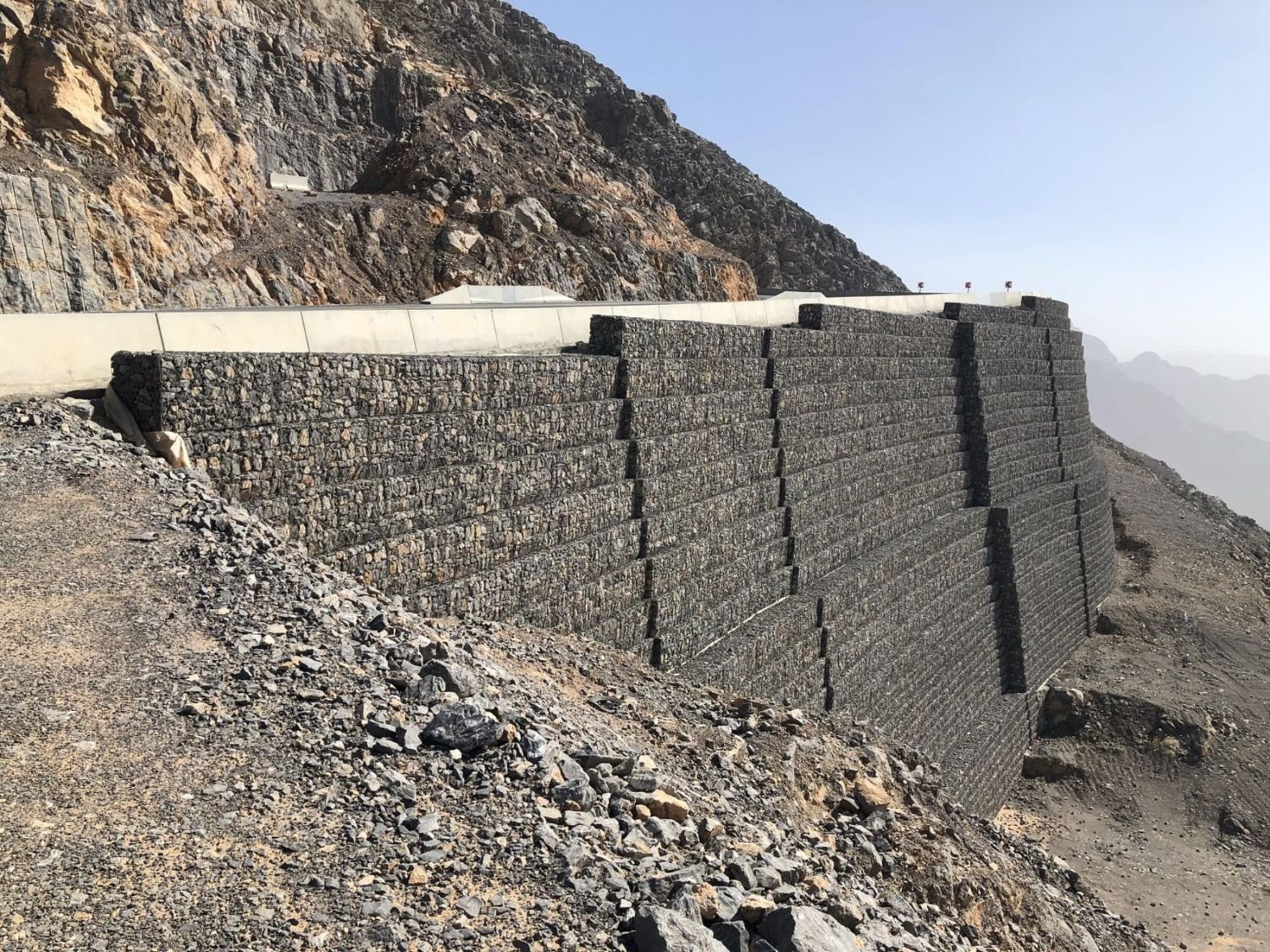 TerraMesh
Maccaferri Terramesh® Family includes different facing options to build a Mechanically Stabilized Earth (MSE) structures and Reinforced Soil
View