Vertical Walls with Concrete Facing Panels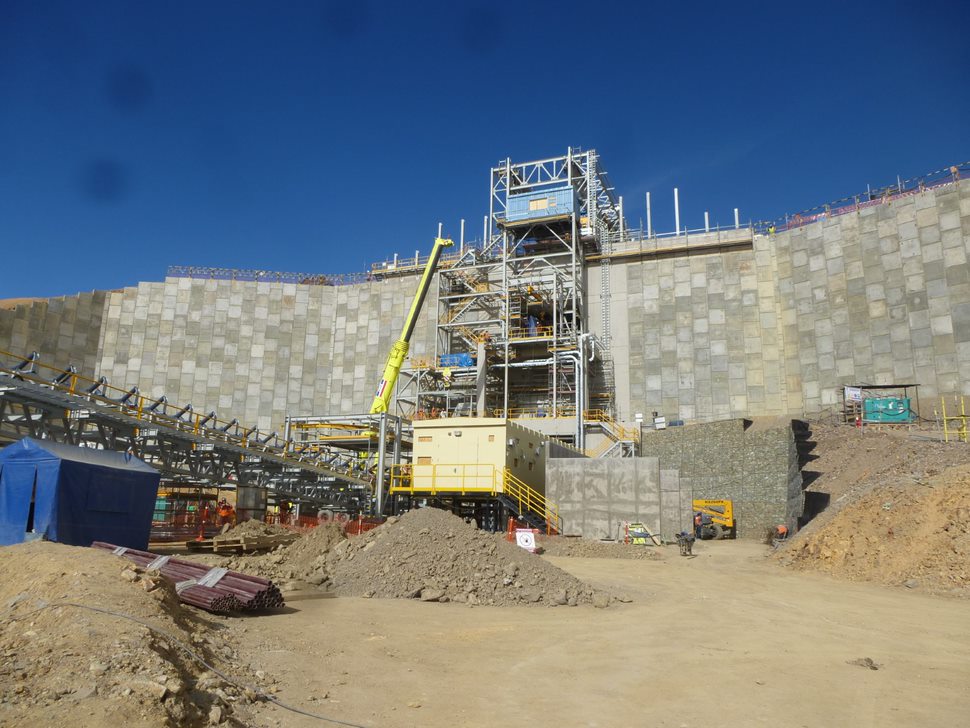 Situations that require our cost-effective engineered solutions. Where only a narrow construction corridor is available, or a reinforced soil structure with a vertical face in urban areas is required, we offer clients our cost-effective engineered solutions.
Building in tight urban areas and mines. These structures are regularly used to support or enable the construction of infrastructure in tight urban corridors, forming retaining walls, abutments and wing walls. Our MacRES® system is also used to construct crusher and hopper walls in mines, supporting massive loads.
How Maccaferri polymeric geostrips works. MacRES® is a reinforced soil system featuring a concrete panel fascia with soil reinforcement provided by polymeric geostrips. These soil reinforcements are placed horizontally within the compacted backfill during construction, reinforcing it. It is the strength and robustness of these ParaWeb® geostrips that enables the system to be used for tall walls, and mine structures where loads can be extreme.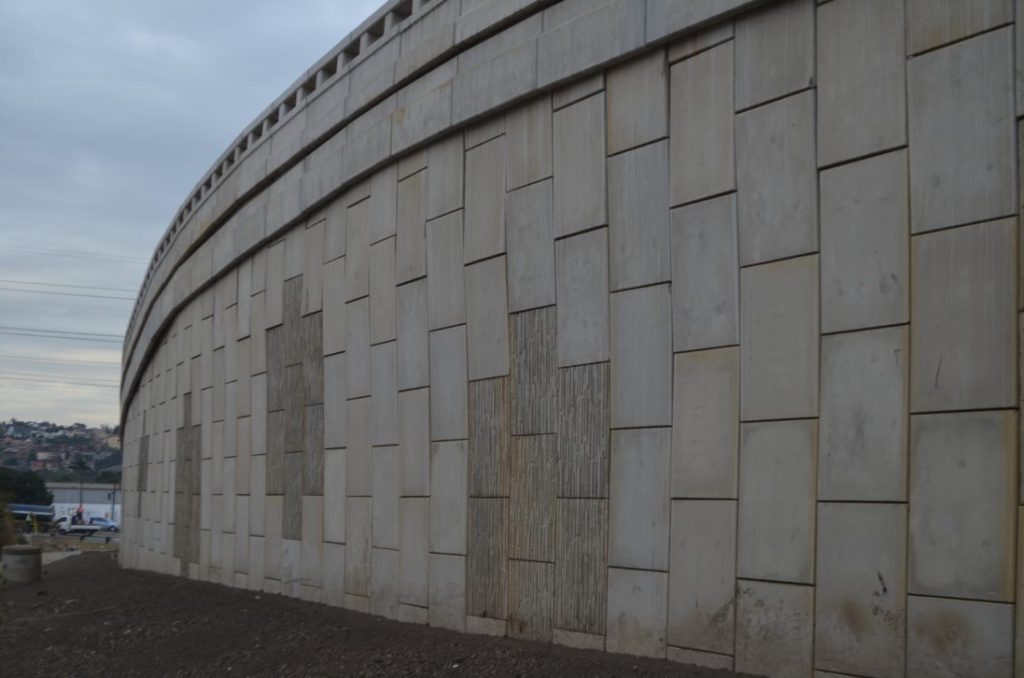 ParaWeb®'s history and additional uses. ParaWeb® is one of the oldest geosynthetic reinforcement products in the global construction market. In use since the 1980's, it is tried and tested (has proved) to outlast many other systems and of course is corrosion resistant.
Our ParaWeb® geostrips can be supplied with an 'all-polymer' connection to the concrete fascia panel. This corrosion-free connection is ideal for use in aggressive conditions, for example, where highway de-icing salts are used, or a recycled aggregate backfill is used.
Altering the face finish for aesthetic purposes. Used worldwide, the MacRES® vertical faced concrete panel system can have a wide range of face finishes to suit aesthetic requirements.
Segmental reinforced blockwork walls such as our MacWall® are often considered as 'Vertical Walls'. However, they normally have a slight face angle, and therefore are considered further under the solution area "Reinforced Soil Walls and Slope Reinforcement".