Snow Fences and Avalanche Protection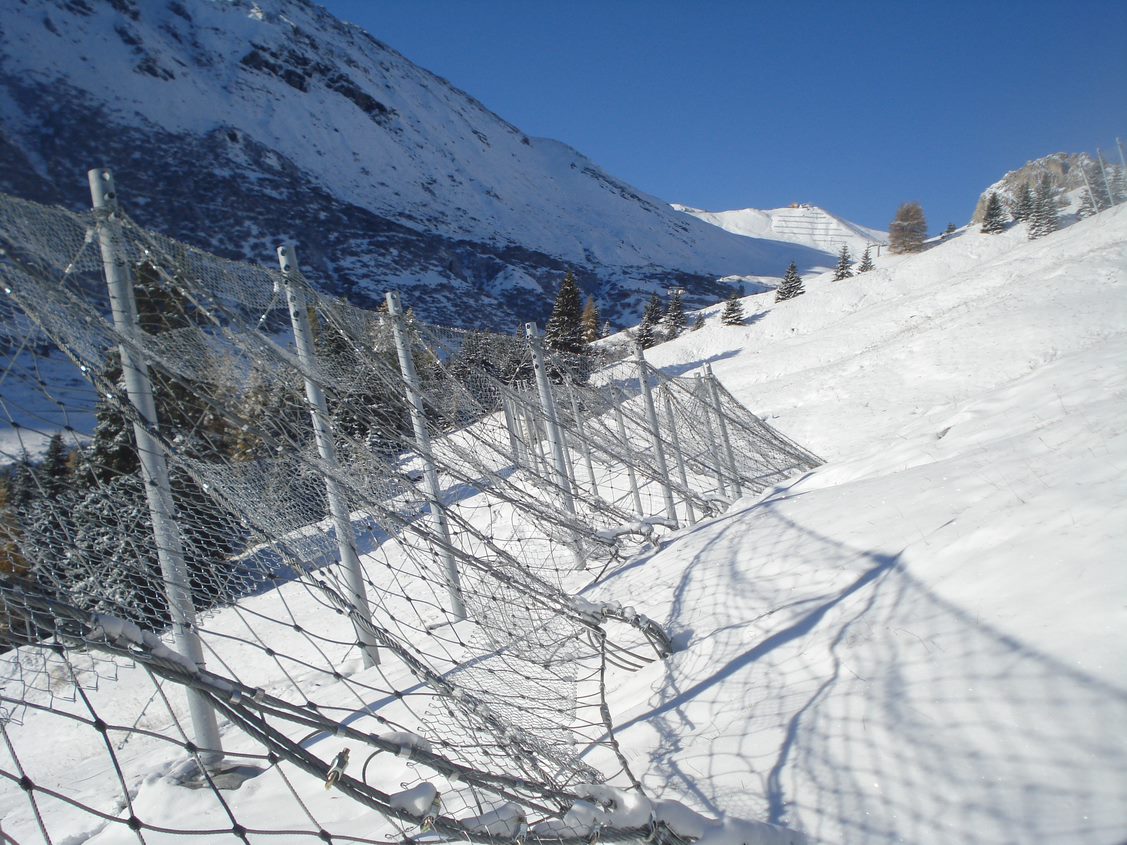 The inhabitants of mountainous areas in snow zones have always been affected by the risk of avalanches. Deforestation and the development of tourist infrastructure in these regions have resulted in a reduction of the natural barriers and consequently, the triggering of snow avalanches.
Our snow avalanche protection systems are designed to stabilise the layer of snow at the potential avalanche initiation zone, thereby preventing triggering of one. The snow-pack exerts a force, which must be absorbed by the nets and transmitted to the ground by means of a system of posts and anchors.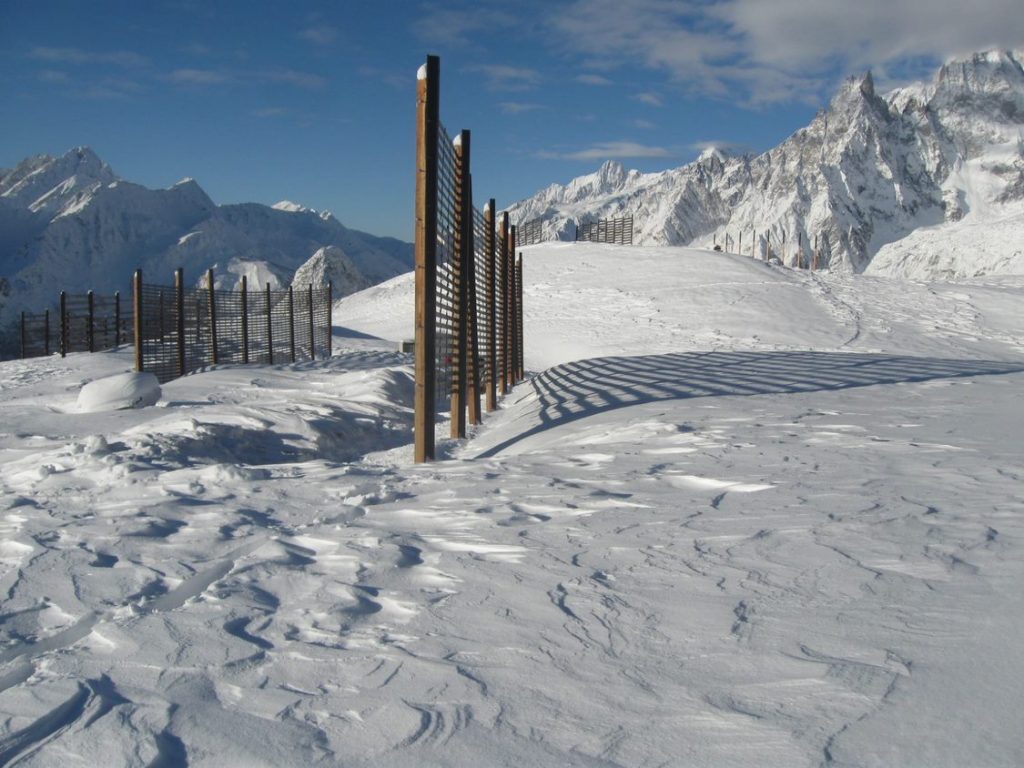 Suitable to irregular surfaces and steep slopes, we offer our clients different technically-approved systems including preassembled avalanche protection elements that are lightweight and easy to install in challenging conditions.