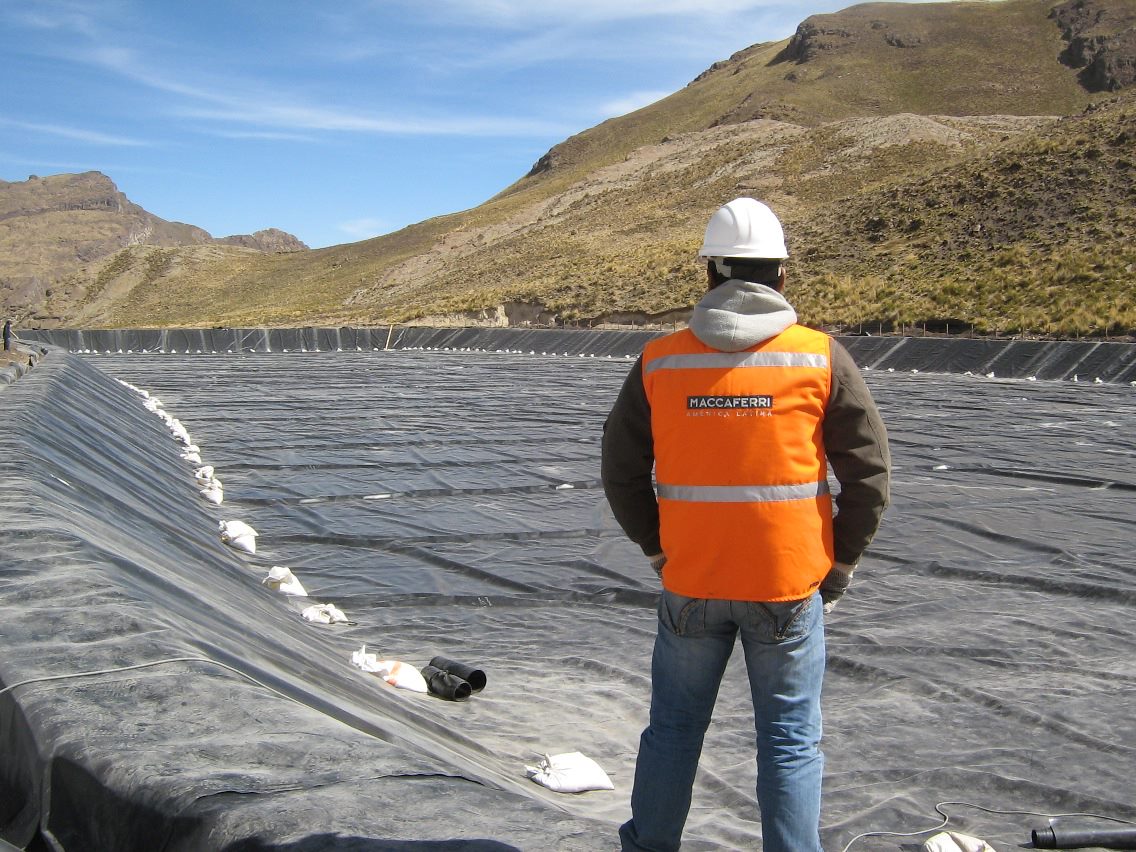 Why a strong base is vital. The base barrier system is the most sensitive component of the landfill system since it must protect the underlying soil and groundwater from pollution. This barrier system is also a vital component in mining leachate lagoons, heap leach pads, and agricultural waste storage areas.
Maccaferri manufacturing and knowledge offers you specific solutions
We design the barrier systems depending on the hazardous nature of the material contained and the sensitivity of the surrounding environment. Our solutions may combine natural and synthetic materials to achieve the required safety levels and also to optimise construction efficiency. We are able to offer this level of customization, thanks to our manufacturing footprint and our technical knowledge.
Maccaferri range of products meets your requirements
Our experience and wide range of products enables the optimisation of solutions for clients in accordance with current design and waste regulations:
MacLine® GCL bentonite geocomposites
MacDrain® drainage composites
MacLine® geomembranes
MacTex® H and F separation & filtering geotextiles
MacTex® PN and PH protection geotextiles
Paralink®, Paragrid®, MacGrid® WG soil reinforcement geogrids
Paradrain® hybrid geogrid with integral drainage function.

Our experience and products build stable foundations. Furthermore, foundation support and reinforcement of the surface of the landfill is important in order to provide a stable foundation layer and the overall stability of the landfill.
This is crucial where a new landfill has to be constructed on a soft surface or in soil subjected to landslides. Our combination of geogrid products or even Gabions and Terramesh® systems represents a valid solution to various problems faced by designers during the initial planning stages or in emergencies or unforeseen situations.
Please contact your local Maccaferri subsidiary for advice on whether this service is available in your area.
Applications
Solutions