Excavation Consolidation and Reinforcement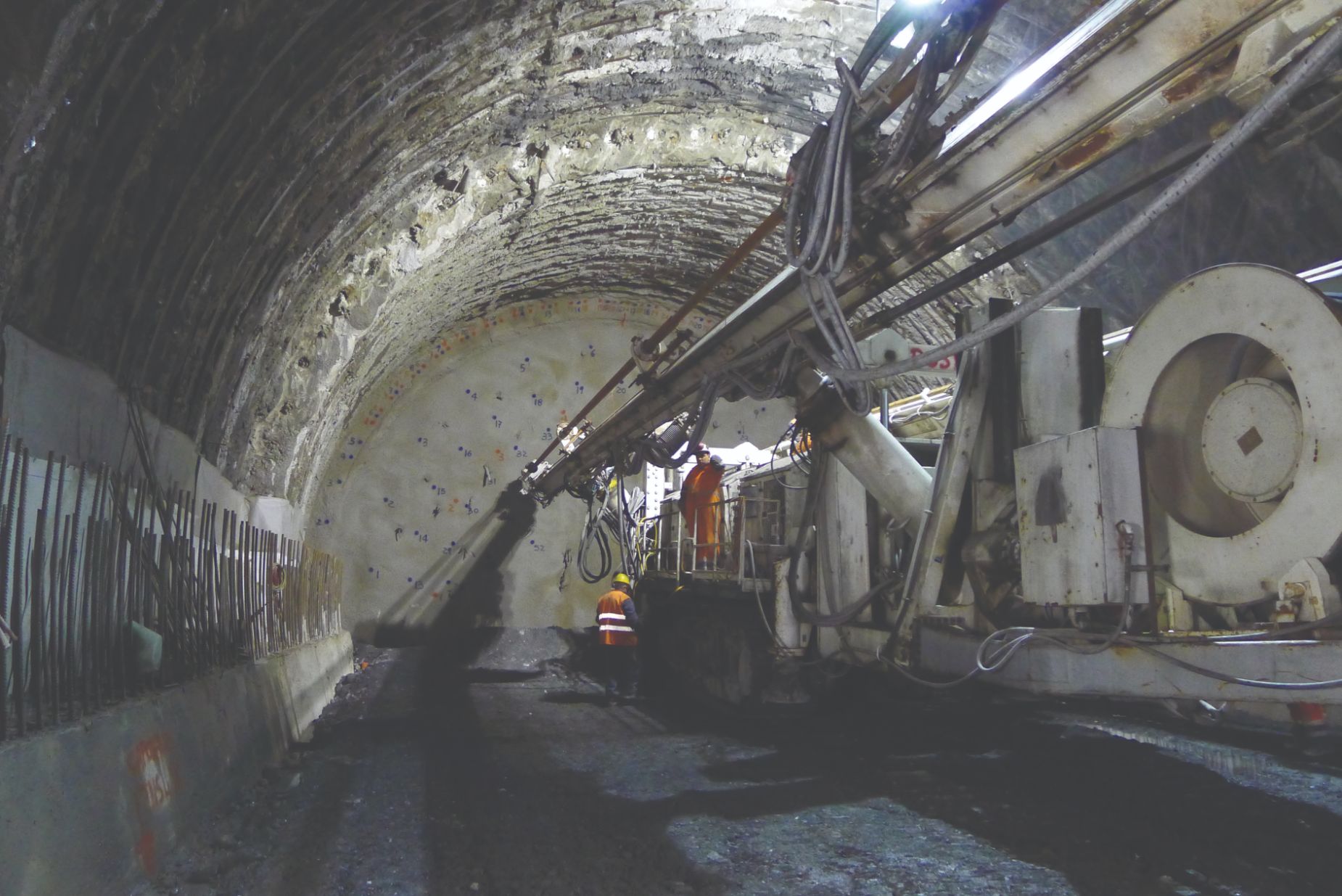 When and why Soil Reinforcement and Consolidation are required?
Excavation Consolidation and Reinforcement are techniques used to stabilise the tunnel faces and excavation, enabling the safe and rapid advance of even large-diameter tunnels. This method enables fast progress with large sized excavations. It tends to be used in particular geological conditions and in soils considered to be difficult to excavate. The techniques involve reinforcing the excavated faces by installing fibreglass elements in sub-horizontal holes, which are then grouted to form a set of micro-piles around the entire section.
Maccaferri portfolio of solutions for excavation consolidation and reinforcement
We offer a range of solutions for tunnelling professionals:
• Fibreglass profiles and elements of varying cross-sections. They are inserted throughout the tunnel section, to form an array of reinforcing elements, resisting loads generated during excavation and preventing collapse and enhancing worker safety. This stabilisation effect means that a full-face excavation approach can be undertaken (ADECO-RS approach)
• In problematic ground where achieving reinforcement or anchor performance is difficult, the P.E.R. Ground (TM) anchorage system can be used; an integral sheath around the reinforcement bar contains the injected mortars, compacting surrounding soils reducing grout-loss and washout.
• Hybrid anchors, P.E.R.Ground Drain and P.E.R. Ground COPE enable simultaneous reinforcement and groundwater drainage or blockage respectively.
• Accidental or sudden water ingress can be blocked with polyurethane resins, which create expanding closed-cell foams.
• We also offer fibreglass reinforcement bars for reinforcing concrete within temporary underground structures, e.g. diaphragm and retaining walls within the tunnel breakthrough 'soft-eye' zone. Rebar CRG simplifies future access through the reinforced concrete compared to traditional steel bars.
Applications