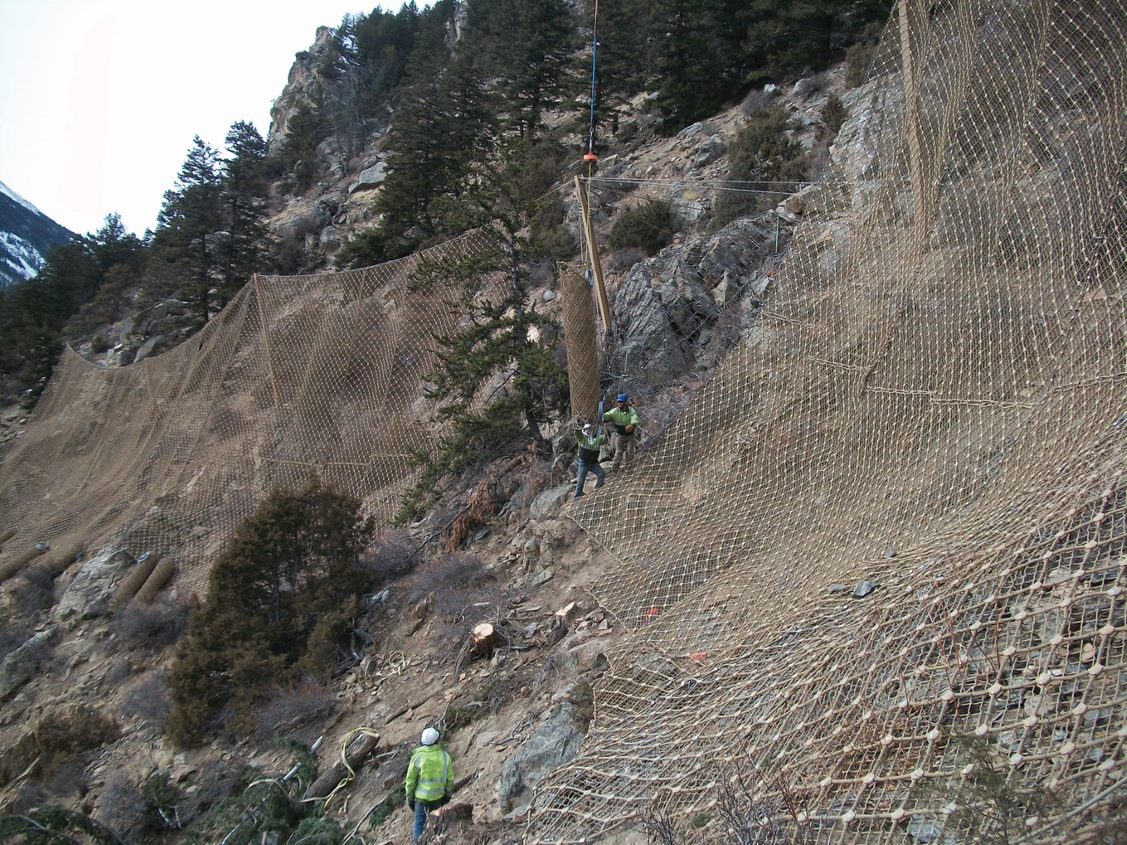 Attenuator Systems are used on slopes where there is available "run-out" space beneath the barrier in which the rocks can ultimately stop or be safely collected.
Our rockfall Attenuator Barriers combine the interception structure of a dynamic rockfall barrier with the reduced maintenance advantages of drapery mesh; they are used in passive rockfall hazard mitigation. Rather than being secured to a lower support cable, the fence mesh is longer and drapes down the slope where it is able to slow down the descent of falling rocks.
Our systems were tested by Colorado DOT. Unlike the majority of controlled rockfall mitigation system field tests that only capture the translational movement of a falling rock, the CDOT test reproduced the rotational movements of impacting boulders that is very relevant for this kind of solution. The test run by CDTO showed the great performance of HEA cable net panel with knots that can withstand impacts with the least amount of damage after repeated impact.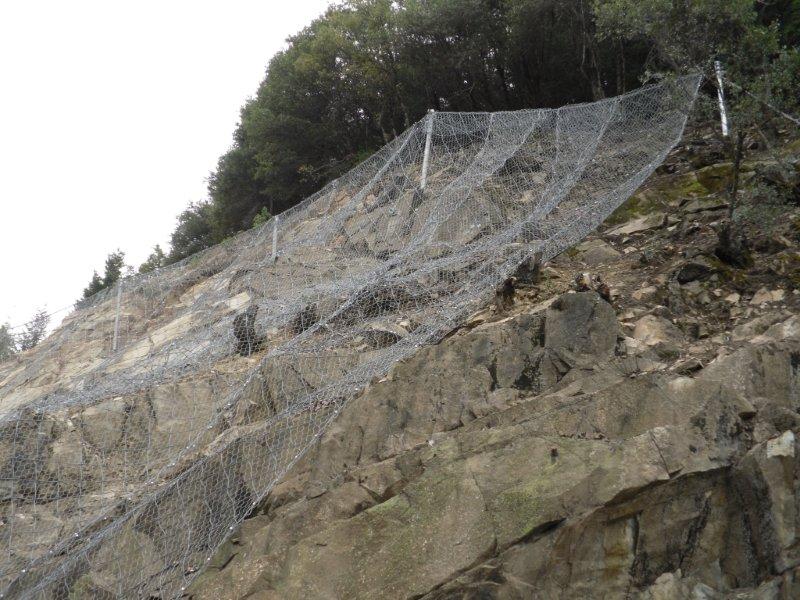 Applications
Solutions