Surface Strengthening and Support
ZIERBENA - VIZCAYA - Spain
Geología y Geotecnia Larrea
SLOPE STABILISATION PORT OF ZIERBENA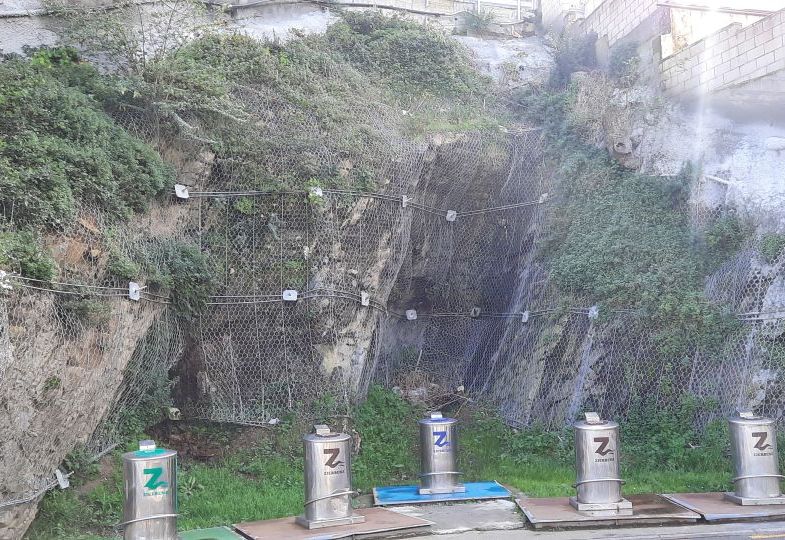 1. Sistema Steelgrid HR 50 Polimac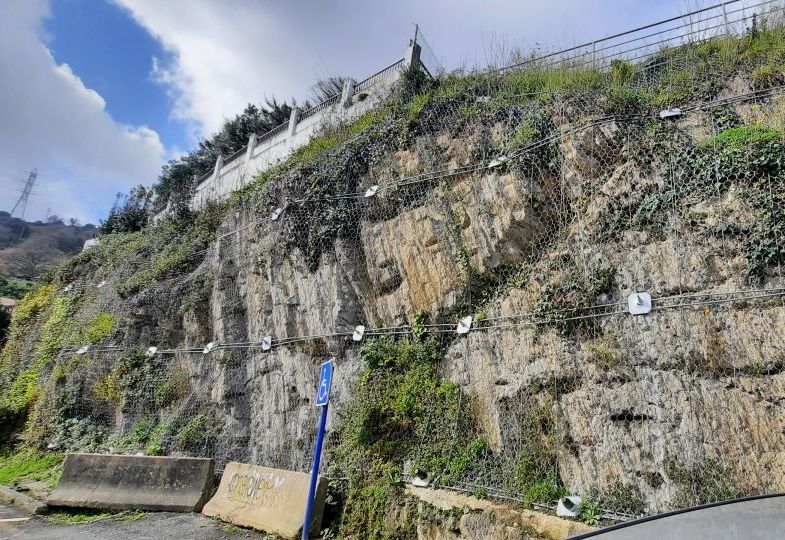 2. Sistema Steelgrid HR 50 Polimac – Talud izquierdo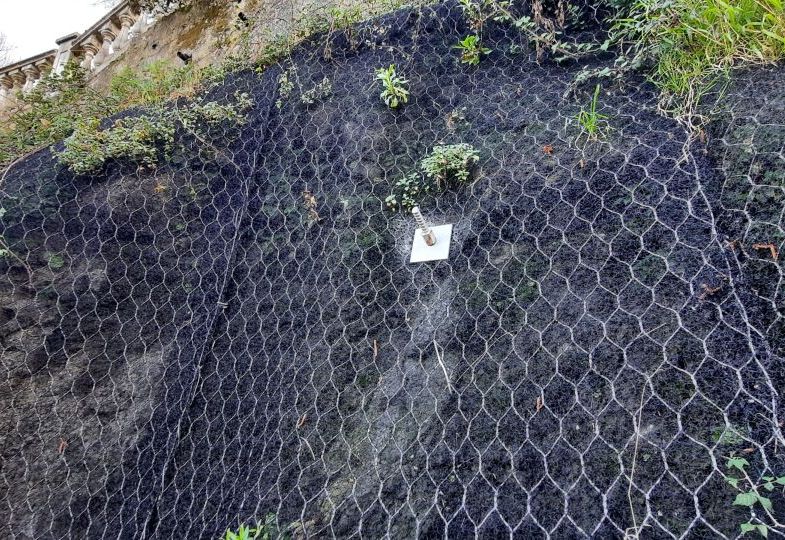 3. Geocompuesto MacMat R1 8127 GN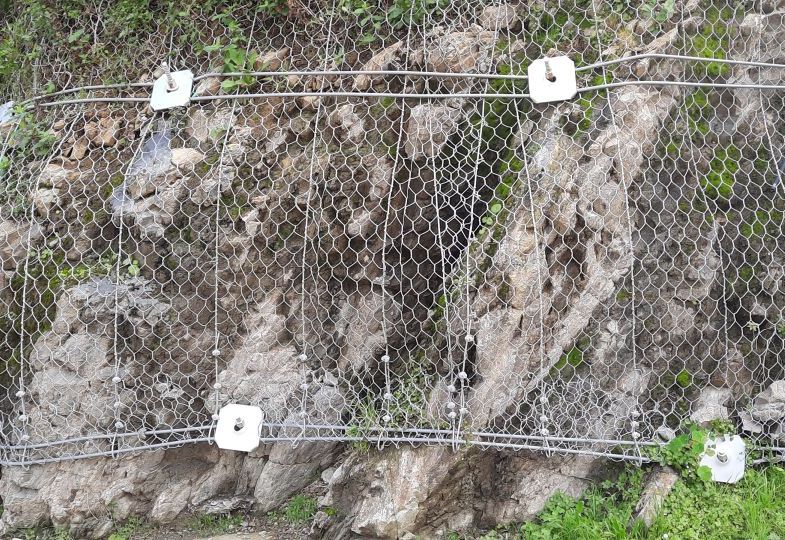 4. Sistema Steelgrid – Pie del talud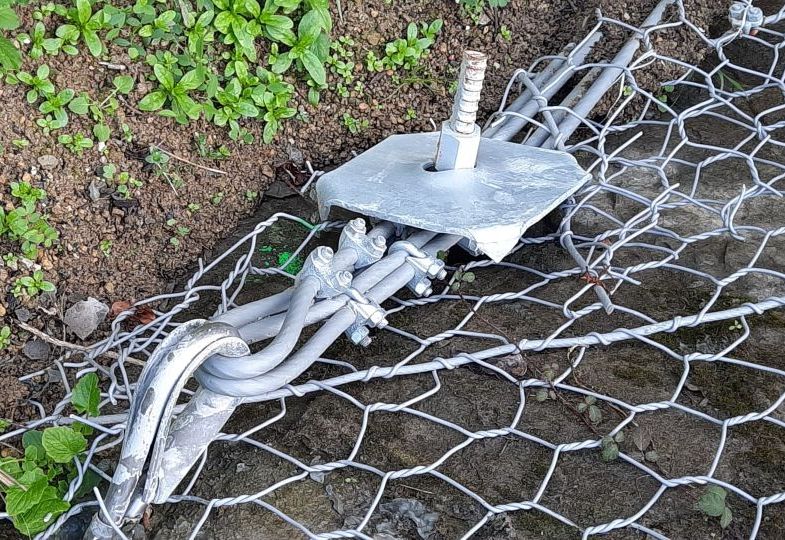 5. Placa HR Plate y anclaje de doble cable flexible T-FAST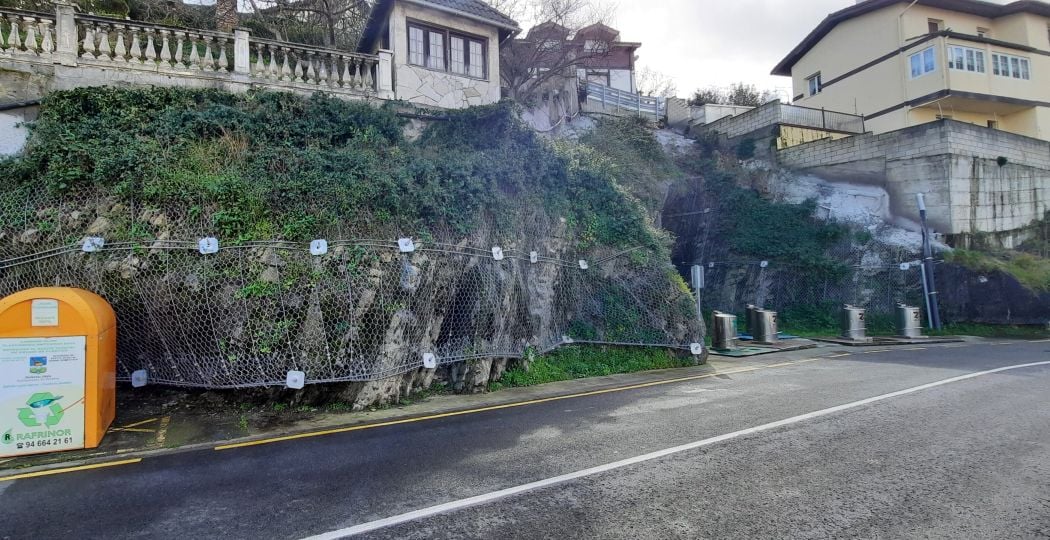 6. Vista general Sostenimiento Zierbana
The area of the port of Zierbena has a unique orography, formed lithologically by several rocky slopes of limestone and argillite with discontinuities on which there are numerous buildings.
These slopes have been eroded by atmospheric agents, progressively adopting a sub-vertical inclination. In this situation, blocks were falling off, which is why a nearby slope was intervened in 2018 with the same solution as described here. In addition, the area is exposed to a highly aggressive environment due to the saline mist from the sea, located just a few meters from the slopes (corresponding to a type CX environment according to the UNE EN 10.223-3 standard).
The monitoring carried out by the Town Council revealed the risk of this situation, and a project was commissioned to stabilize both slopes in order to secure the homes and users and to set up several bathing areas.
To secure the area, a highly rigid flexible containment system was designed and installed to limit ground deformation as much as possible, with a very high durability.
The flexible containment system consists of Steelgrid HR 50 Polimac with 90 kN/ml tensile strength and 110 kN punching strength.
The polymer coating guarantees a durability of 120 years in a CX environment.
Flexible T-FAST double cable anchors.
Polimac-coated cable to attach the mesh to the slope.
Stainless steel cable clamps and fittings.
The Polimac® coating used in the protection of meshes and cables has greater resistance to UV rays, greater hardness, and much greater resistance to abrasion than other traditional polymers to maximize the durability of the flexible containment systems in aggressive environments. In addition, in another part of the slope, our MacMat R1 8127 GN geocomposite was successfully used, formed by a volumetric geogrid extruded in the production phase on a Double Braid mesh, thus favoring the revegetation of a slope with an almost vertical inclination (see photo 3).