THAP KWANG TOWN, KAENG KHOI DISTRICT - SARABURI PROVINCE - Thailand
Siam City Cement Public Co. Ltd.
ROCKFALL PROTECTION SYSTEM AT KAENG KHOI CEMENT PLANT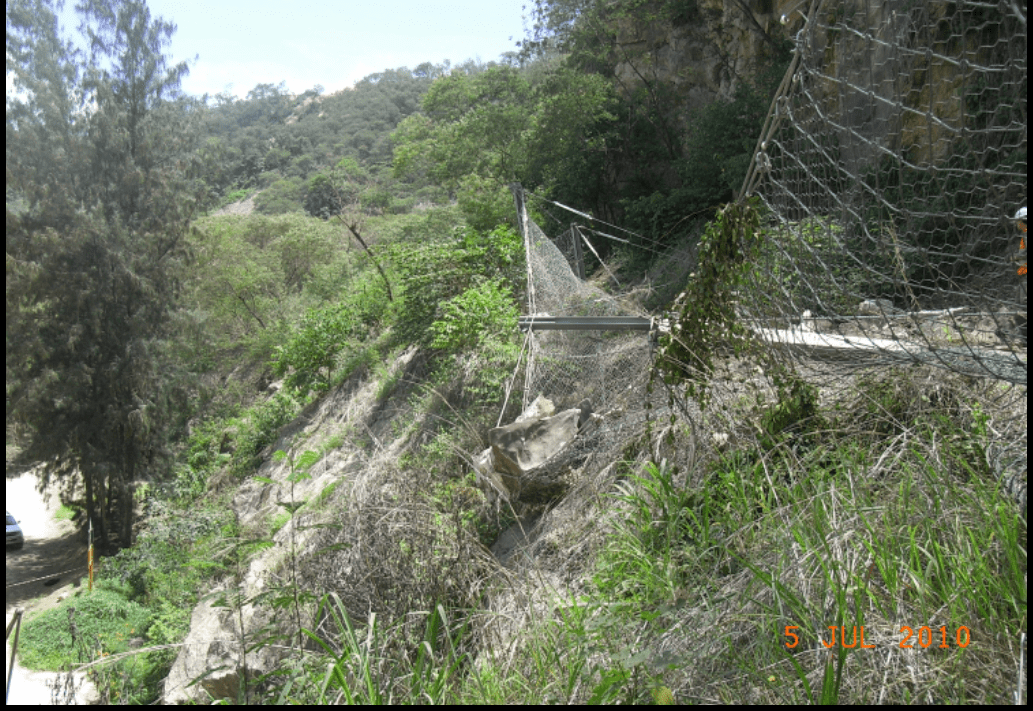 Rockfall Debris Impact on Fence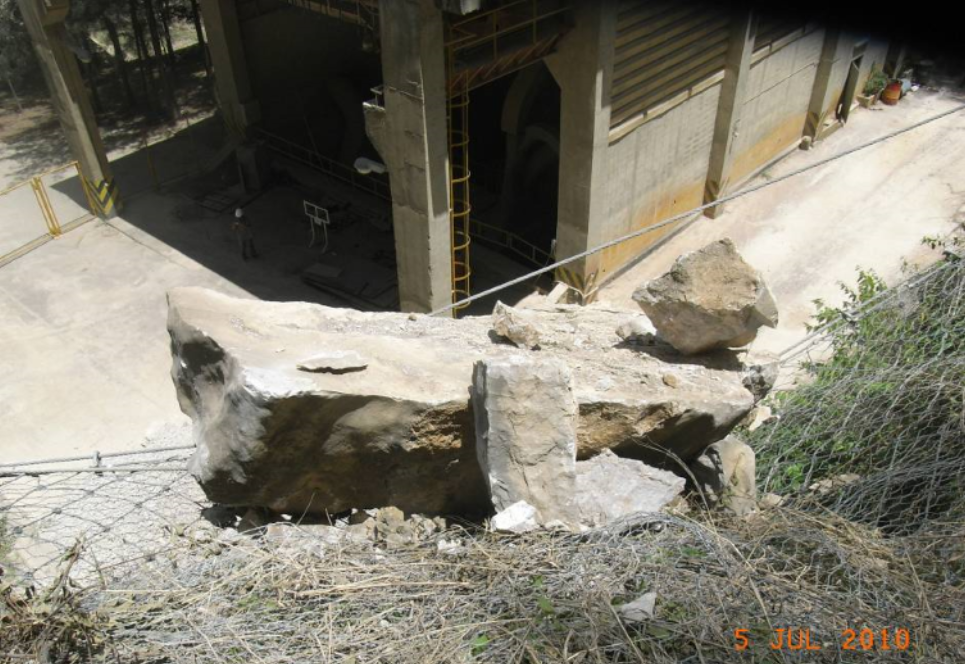 Rockfa View From Top Slope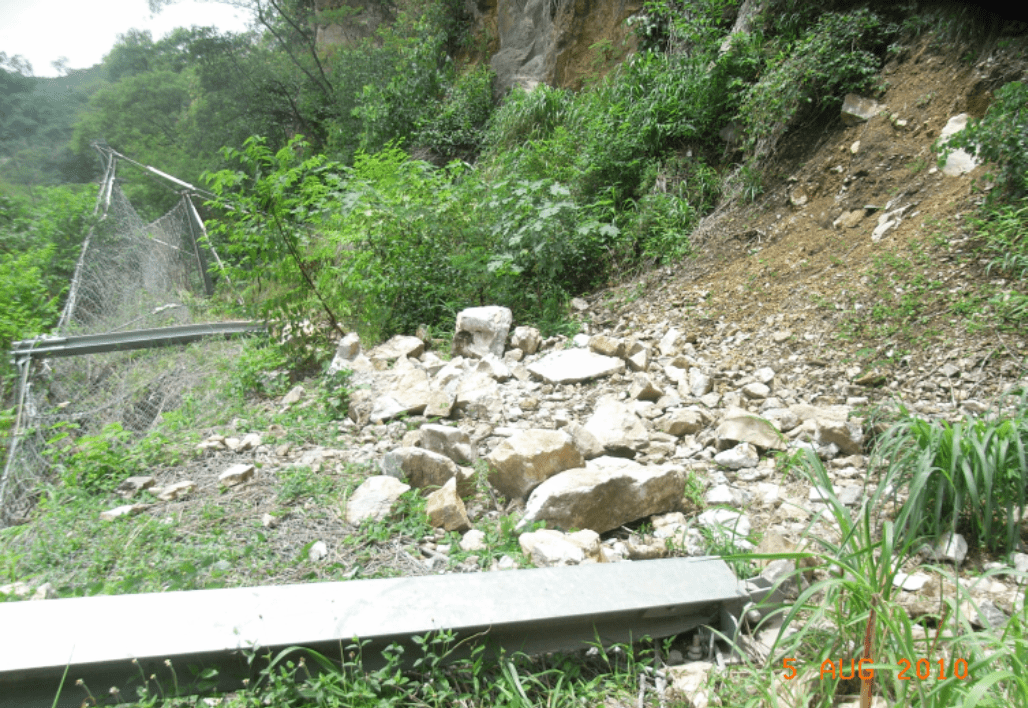 Rockfall Debris Impact at Base of Post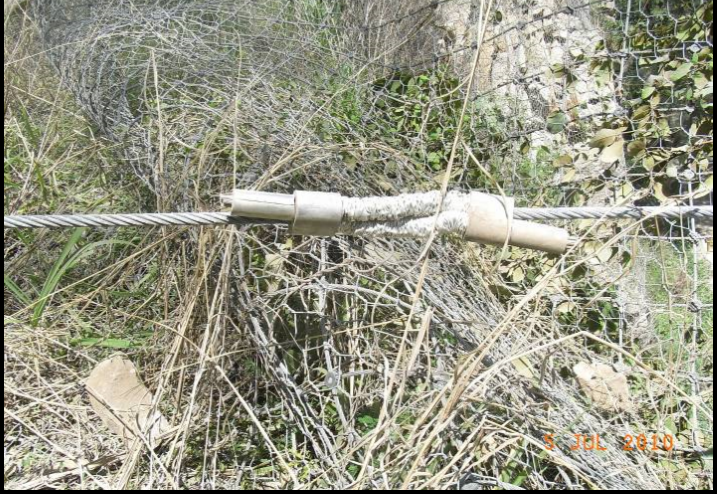 Patented Compression Brake After Full Impact
Siam City Cement Group has identified a rockfall hazard at its manufacturing facility. The gypsum crushing building is located adjacent to a steep slope which has signs of weathering. The potential for rockfall incident to occur will increase tremendously nearer to monsoon season as high rainfall washes away loose rocks from the slope surface. Proactive measures are required to protect the facility from rockfall debris.
Maccaferri worked closely with the Client's Consultant to come up with a cost-effective and optimum rockfall solution. The consultant has considered to install high strength rockfall nets on the exposed rock slope but there are risks to further destabilize the slope during netting installation works. Positioning a rockfall barrier at the slope toe to capture falling debris from impacting the building is a less hazardous and cheaper option. The rockfall trajectory analysis shows that barrier with capacities of 1,000kJ and 2,000kJ are sufficient to stop the falling debris at their path The client has agreed to use the barriers supplied by Maccaferri due to its reliability and support provided during the design development stage. Almost 2 years post construction of barriers, a rockfall event occurred. The barriers was put to test and successfully intercepted all incoming debris from impacting the manufacturing facility. A large limestone boulder measuring about 3.0m x 1.4m x 1.3m detached from the rock slope and crashed into the 2,000kJ barrier from a height of about 20m. The client was pleased that the barrier performed effectively which prevented damage to plant infrastructure, no impact on plant operation and no loss of live. Only the damaged barrier parts need to be replaced which reduces the cost of rockfall barrier remedial works.
Used Products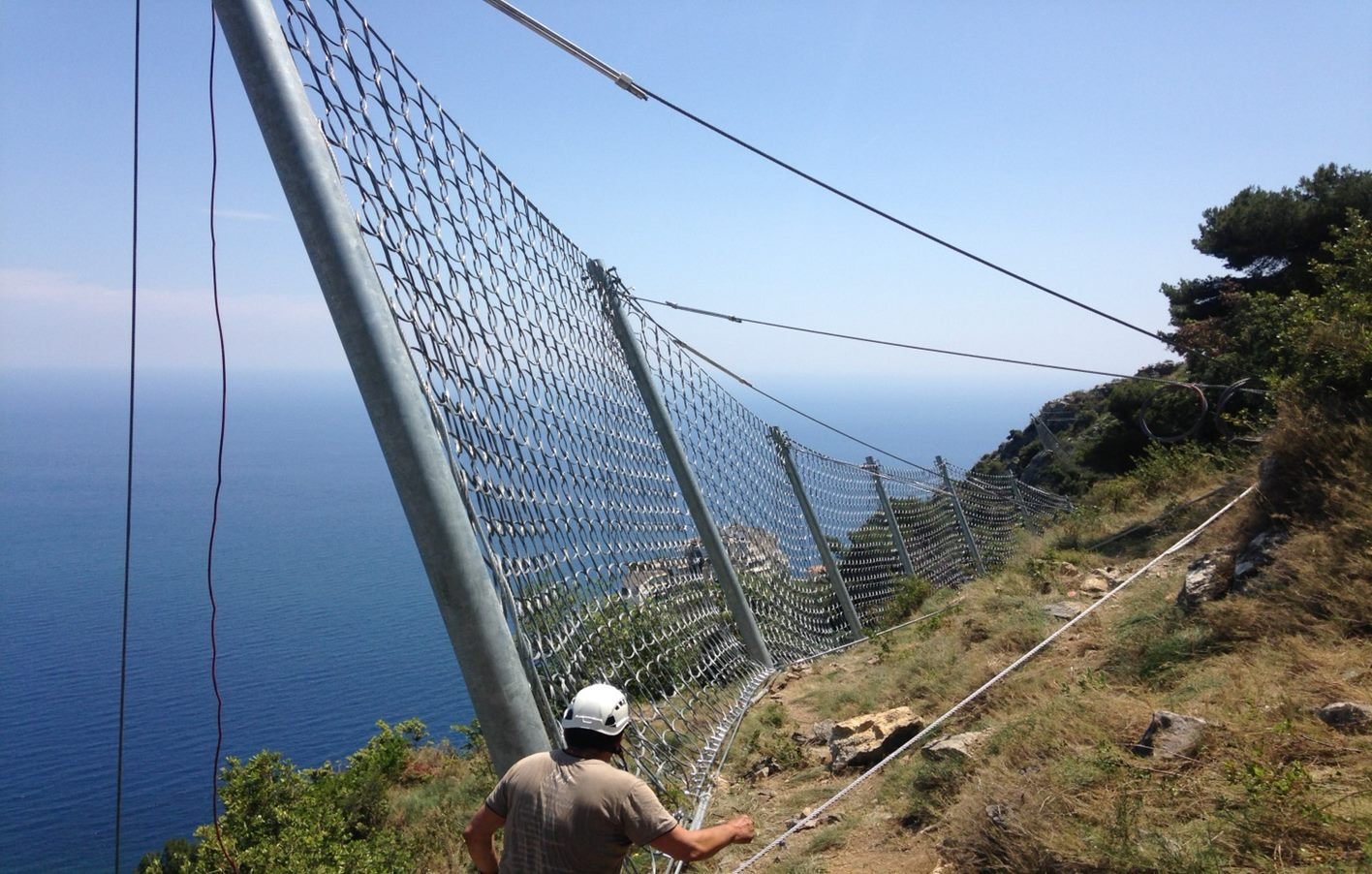 Rockfall Barriers
Maccaferri Rockfall Barriers (or Catche Fences) are designed to catch falling rocks and boulders before they fall onto infrastructure, mine ha
View