KAIKOURA - CANTERBURY - New Zealand
KAIKOURA SH1ROCKFALL/ SHALLOW SLIPS PROTECTION: SITE SR32
The landslide along the SH1 in November 2016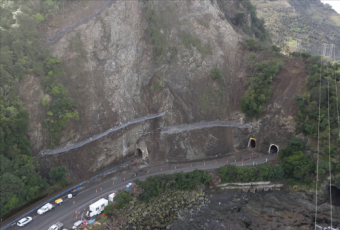 RMC200A fences installed on the slope profile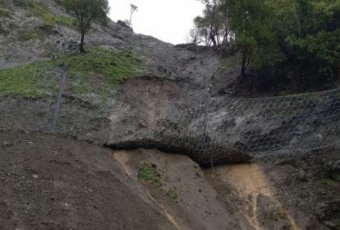 Arrested estimated volume of 15m3 of shallow landslide debris end of 2017.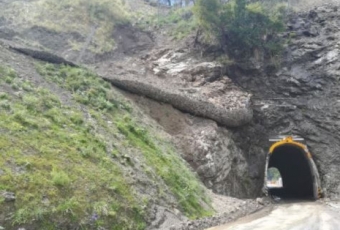 KAIKOURA SH1ROCKFALL/ SHALLOW SLIPS PROTECTION: SITE SR32_3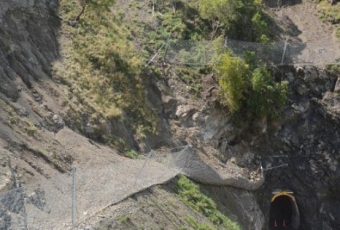 KAIKOURA SH1ROCKFALL/ SHALLOW SLIPS PROTECTION: SITE SR32_4
Kaikoura, a coastal town in the North Canterbury region of the South Island of New Zealand, was badly affected by an earthquake in the November 2016. The magnitude 7.8(Mw) earthquake caused landslides and rockfalls along the coastal road of State Highway (SH1). Transport infrastructure was devastated, with coastal and rural communities isolated overnight. The instant disruption to tourism, freight and primary industries was felt nationwide. Almost a million cubic metres of rock and material fell onto SH1 and the Main North Line. One of the major restoration works is known as Site SR32. The landslide caused by the slope above the road and rail tunnels have inundated the entire road.
ETAG energy certified fences with a minimum kinetic energy capacity of 2000 kJ were identificated to protect the road and rail below. There are 3 fences in total for this site, all 4 m high posts with section length ranging from 40 m, 50 m and 60 m. They are all installed on the slope profile above the road level. Not long after the fence installation before the road reopened, one of the fences was hit by a shallow landslide with an estimated volume of approximately 15 m3. In Feb 2018, the site was affected by ex-cyclone Gita. An estimation of 200 tons of rocks and saturated soil debris collapsed from the upper slope source area. The entire volume of debris impacted one of the fences. In both situations the fances have demonstrated their ability to intersect a shallow land slips or debris flow situation. No significant damage occured.
Used Products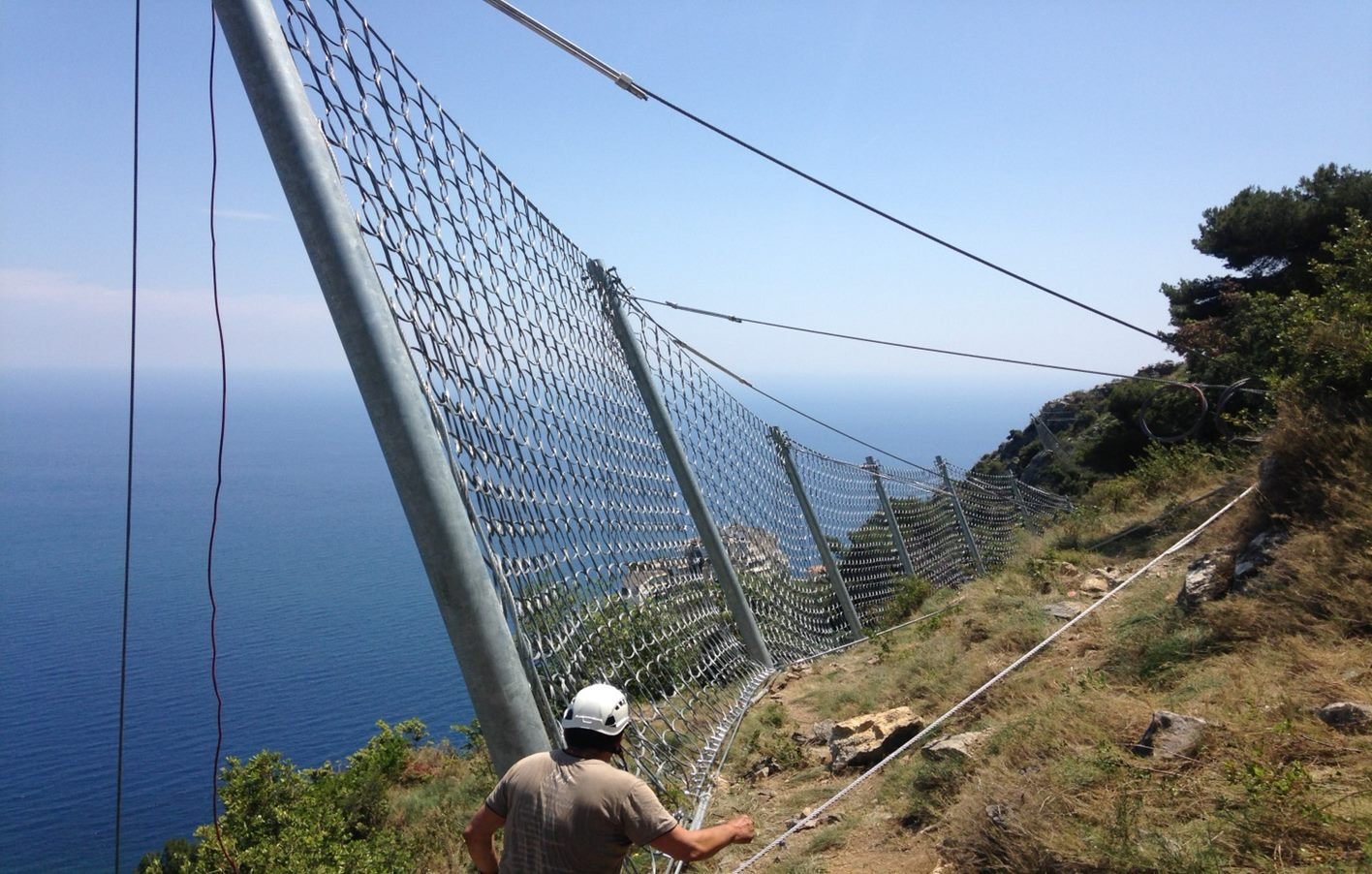 Rockfall Barriers
Maccaferri Rockfall Barriers (or Catche Fences) are designed to catch falling rocks and boulders before they fall onto infrastructure, mine ha
View